Creating Your Home Sweet Home!  Holiday Curb Appeal!
A fond childhood Christmas memory was when my family would drive up to my grandma's house at this time of year and see all the pretty Christmas decorations that adorned her festive holiday porch!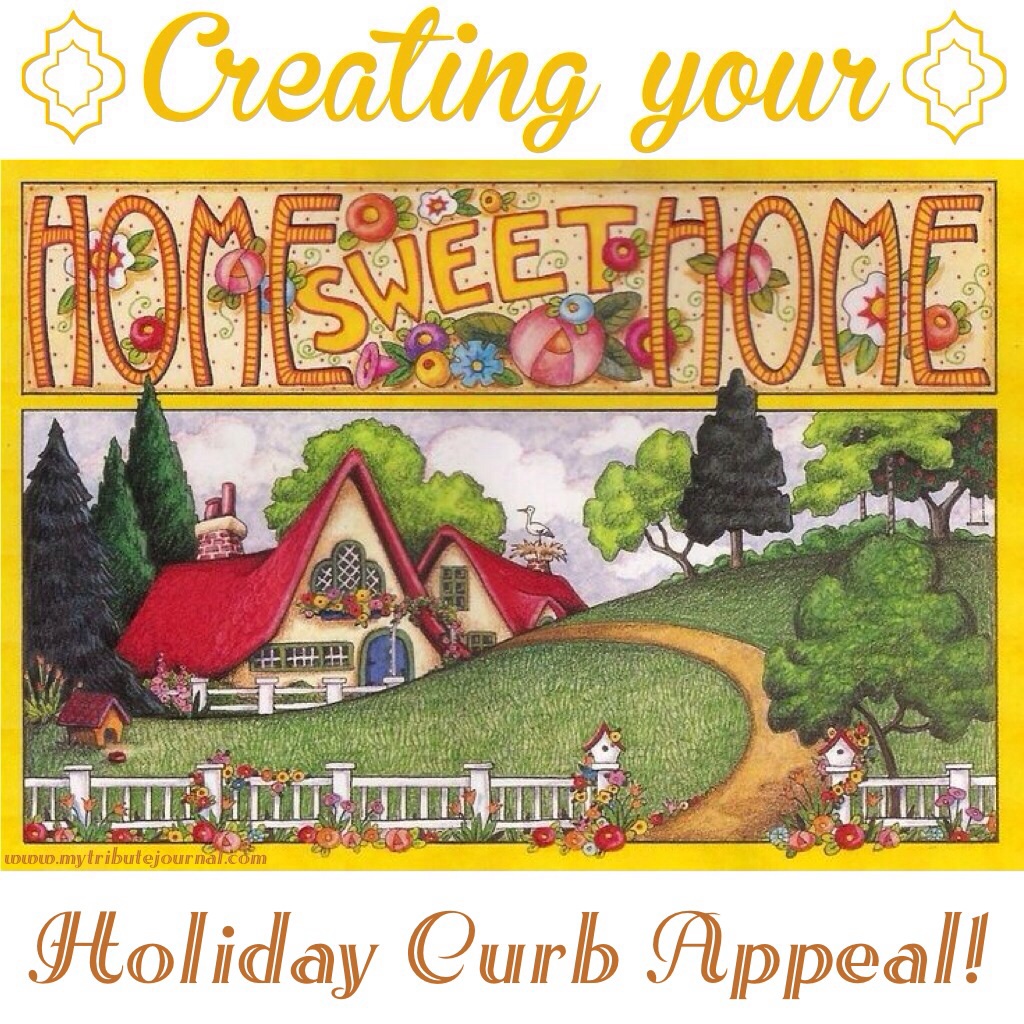 I especially loved the little wooden angel, similar to this one, that always hung on a small tree by my grandmother's front porch.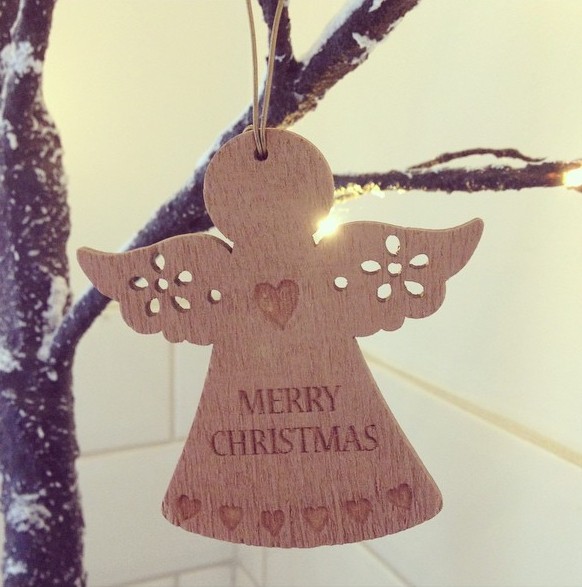 Although it was just a simple wooden carving, the angel symbolized Christmas for me, welcoming all those who came to my grandma's house and the wonderful holiday spirit that lay inside her home!   
I love to see the houses in my community during the holiday season and all the beautifully decorated porches and entryways.  There are lovely homes adorned with crafty, hand-made ornaments…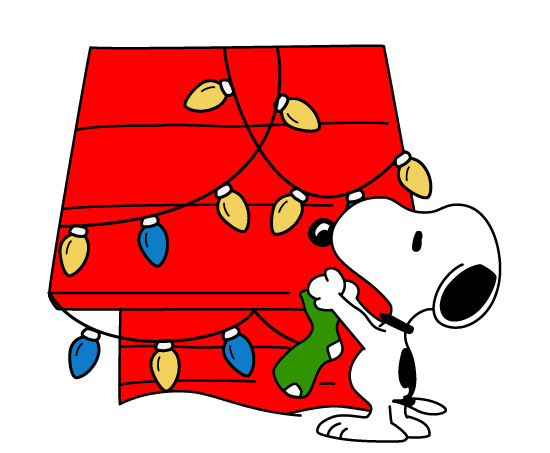 …while others try hard to recreate Chevy Chase's, Griswold Christmas lighting extravaganza.  In their own unique way, every home seems to beckon those who would visit with a lovely welcome that says, "Come in out of the cold and warm your hands and hearts at our hearth."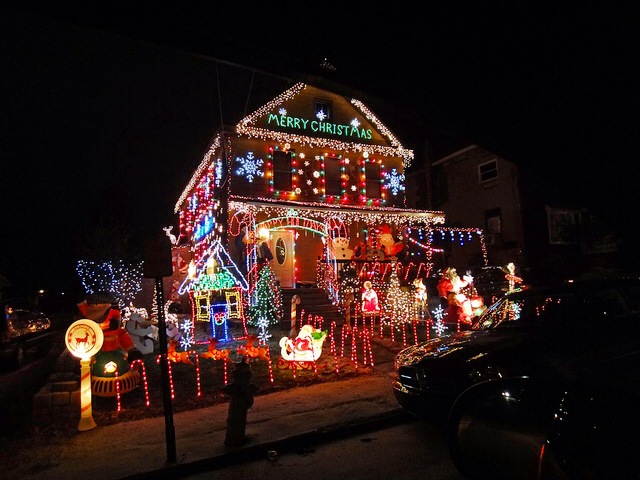 Pretty Porches And Other Holiday Curb Appeal!
HGTV magazine has a "Front Door of the Month" series that I love.  Affordable design elements are presented that offer some creative ideas for making your entryway a festive and welcoming part of your home.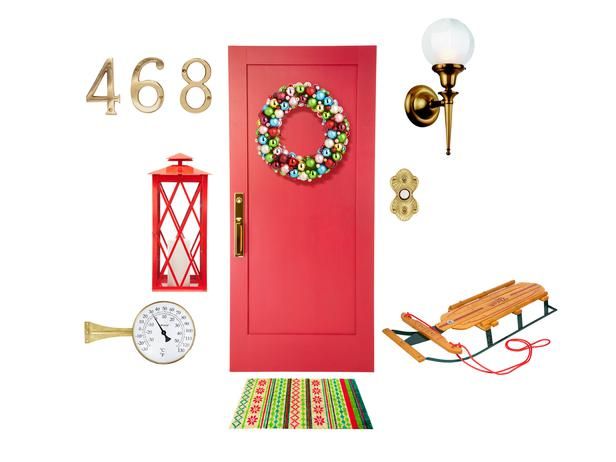 (via HGTV Magazine)
Here are some pretty porches and other holiday curb appeal ideas I have come across lately…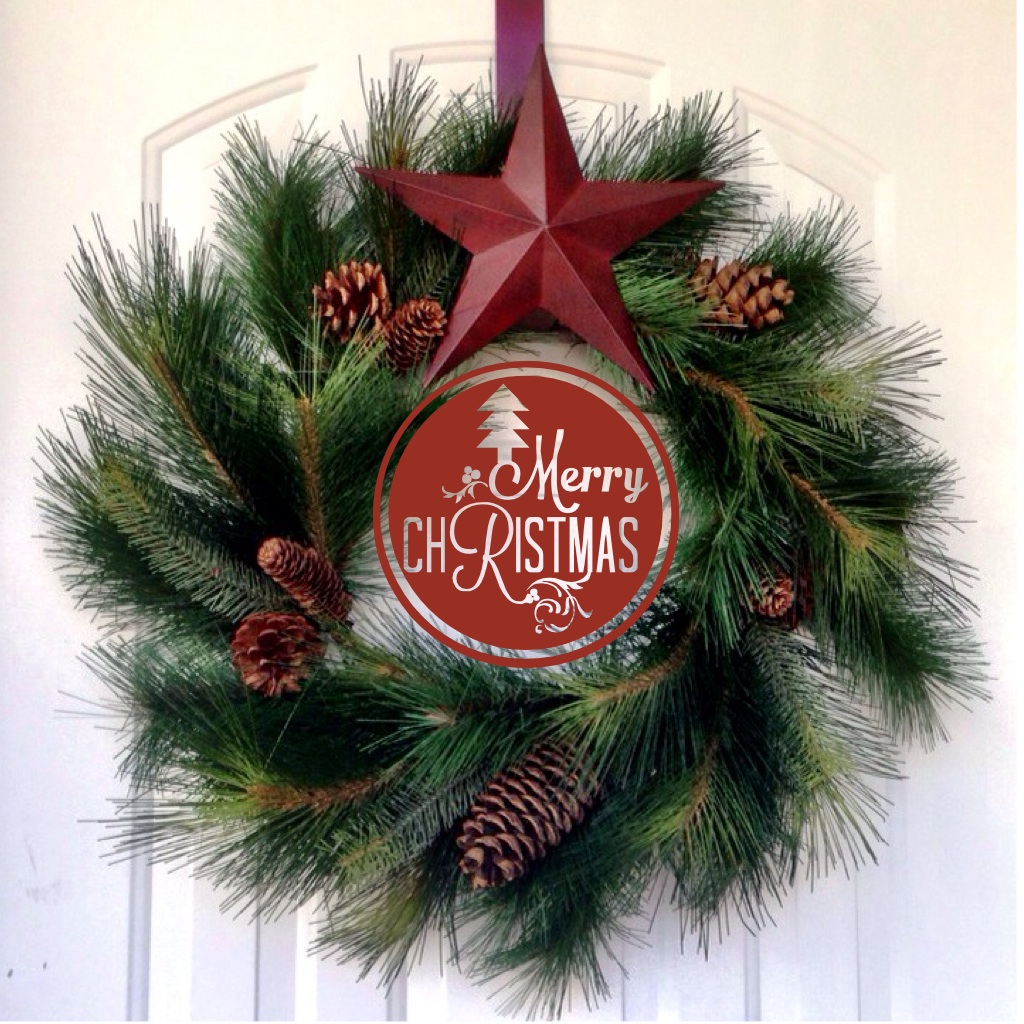 I'm a succor for a fresh pine-bough wreath, and the one my neighbor has on her front door is beautiful!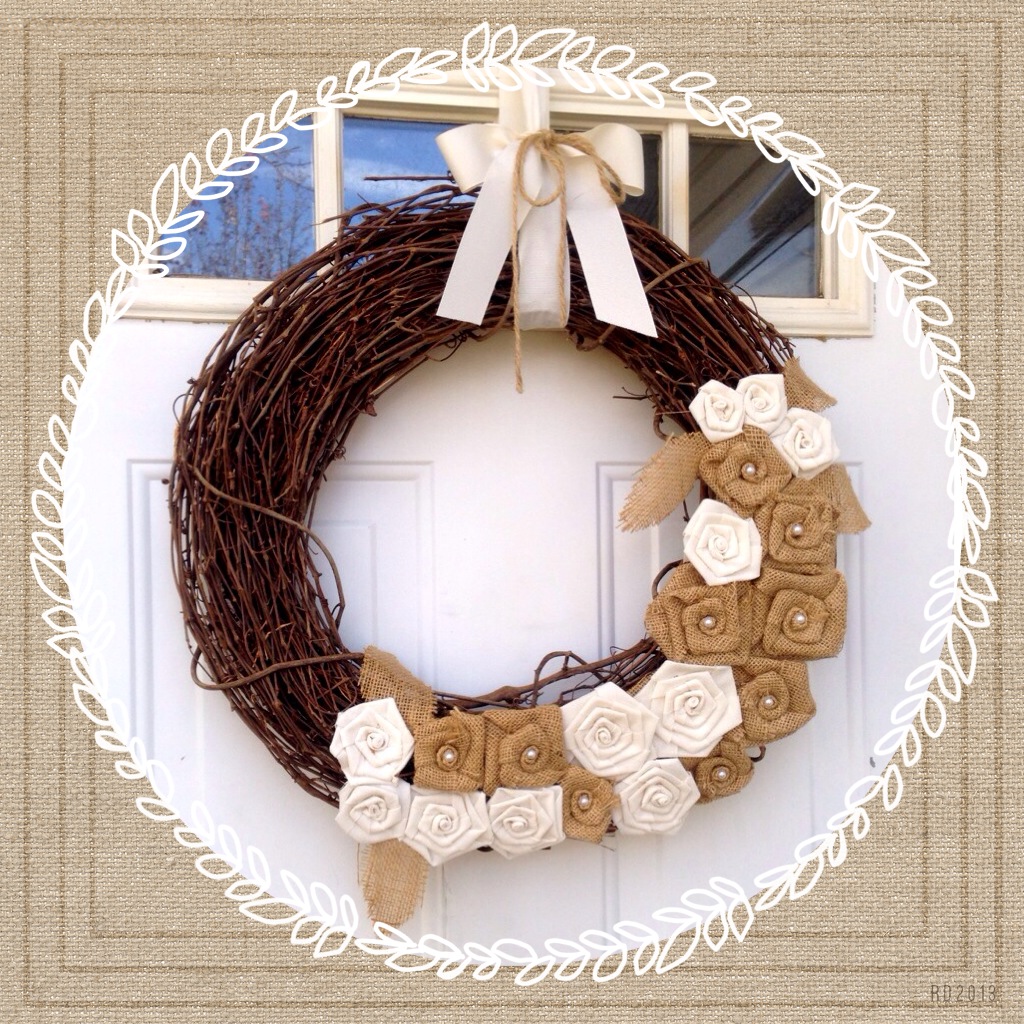 How darling is my friend Hayley's country glam wreath.  (Click here to see how you can make an assortment of fabric flowers.)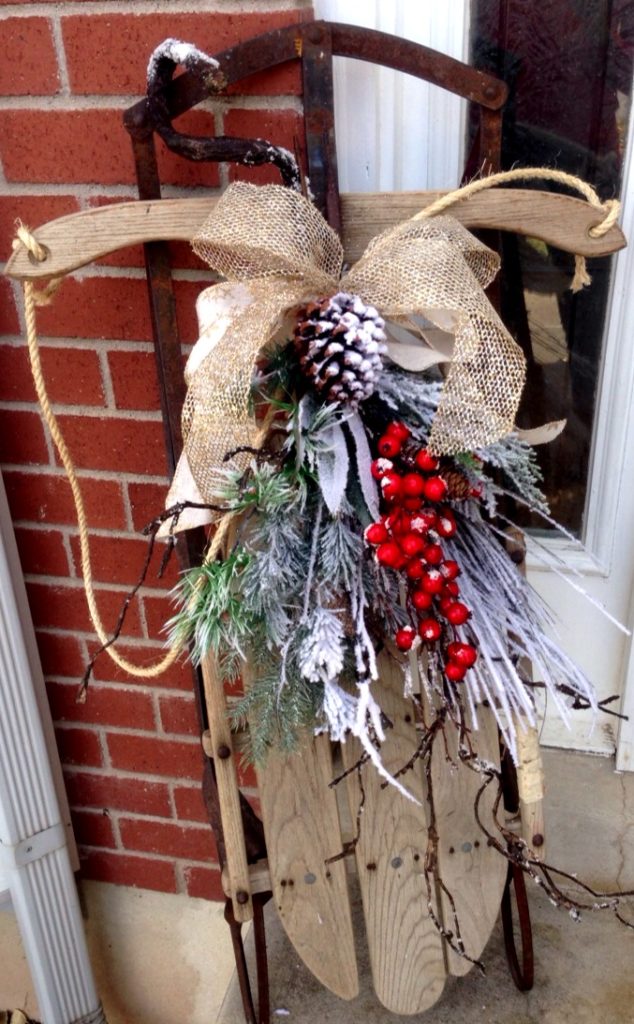 Hayley also bedazzled an old thrift store sleigh to give her porch a perfect touch of holiday curb appeal.  I had some wild winter adventures on icy hills using a sled much like this one when I was growing up.  The thought of that probably grips many of you young mothers out there with deep fear in the pit of your stomachs, but back in the day, that's just how we rolled.  (Click here to read about some of Hayley's fall decor ideas that she shared on a recent post.)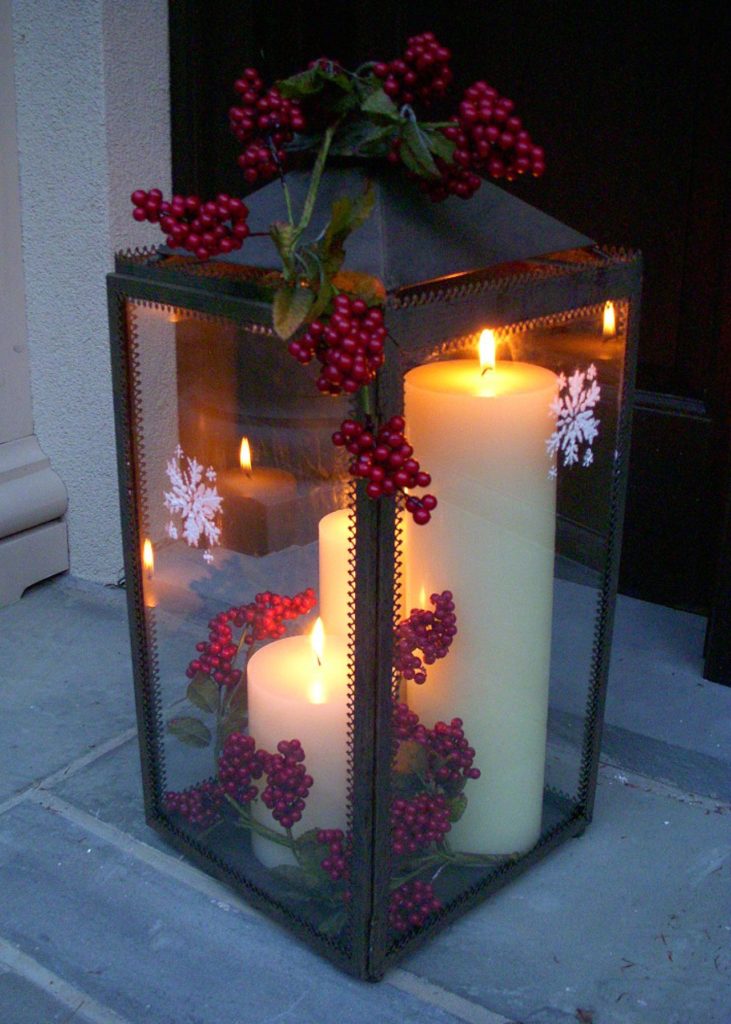 A lantern is a perfect addition to your porch any time of the year, but it's especially fun to spiff it up with a few added accessories at Christmas time! 
Chalk board art is so trendy now and is used in a variety of clever ways, but I think this ornately framed version that I saw recently helps provide the perfect hoilday greeting.  (It seems like this would be fairly easy to make too.)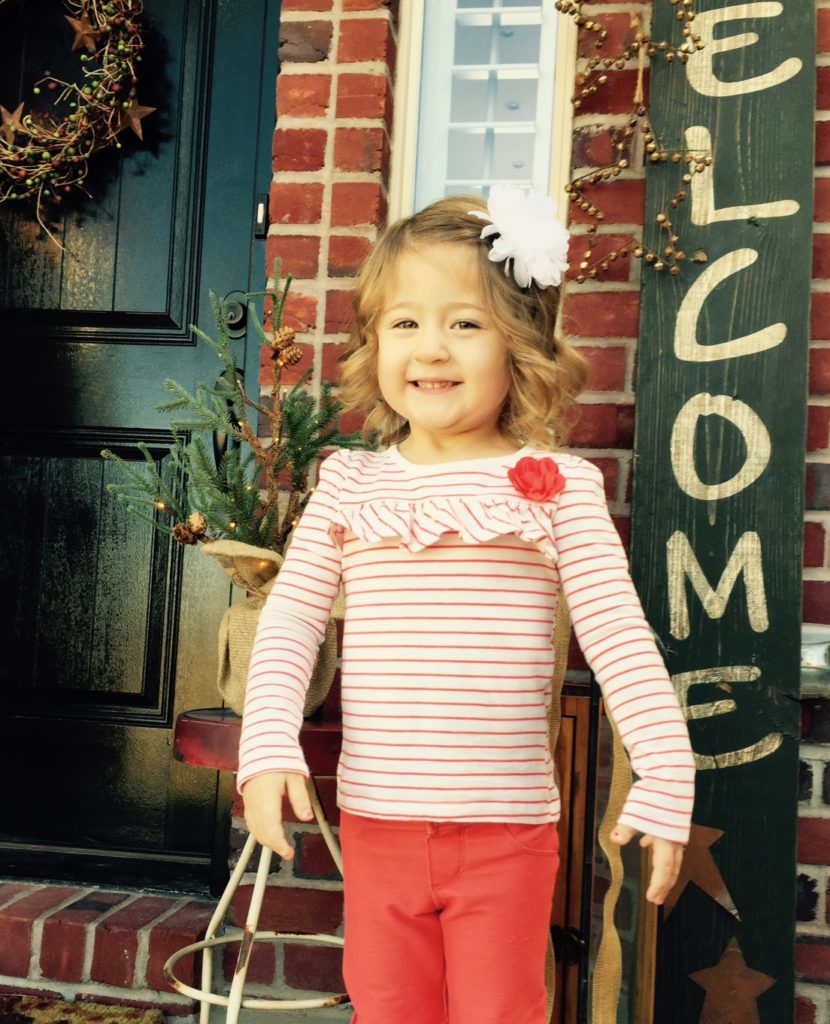 Some of the best holiday décor on your porch are the people who greet you!  I love everything about my daughter, Malia's, holiday curb appeal–especially how her girls race to open the door as they welcome you with their happy, unbridled enthusiasm!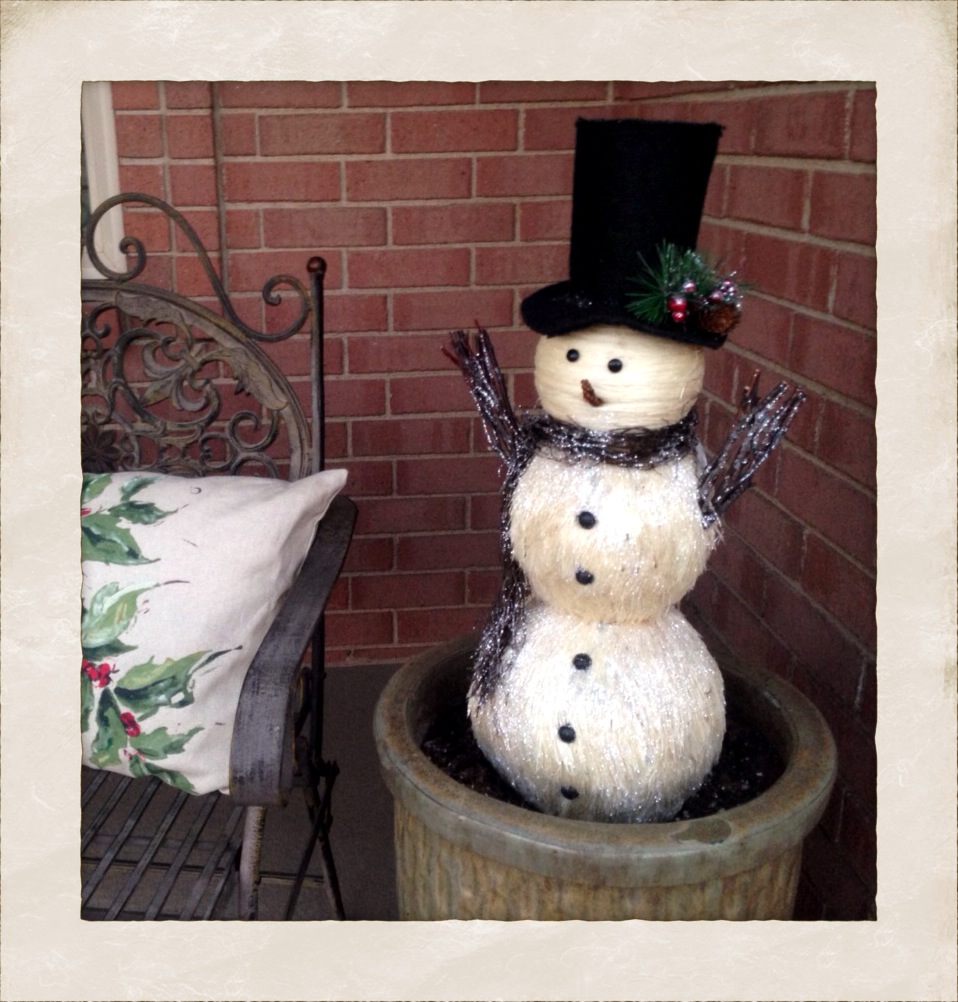 It may be too cold where you live to have flowers growing in your porch planter pots, but they can still be festive for the holidays.  I put this little snowman from Pier One Imports in one of mine.    My husband told our granddaughters that Olaf's (of "Frozen" fame) long-lost cousin Ralph had come to visit at our house!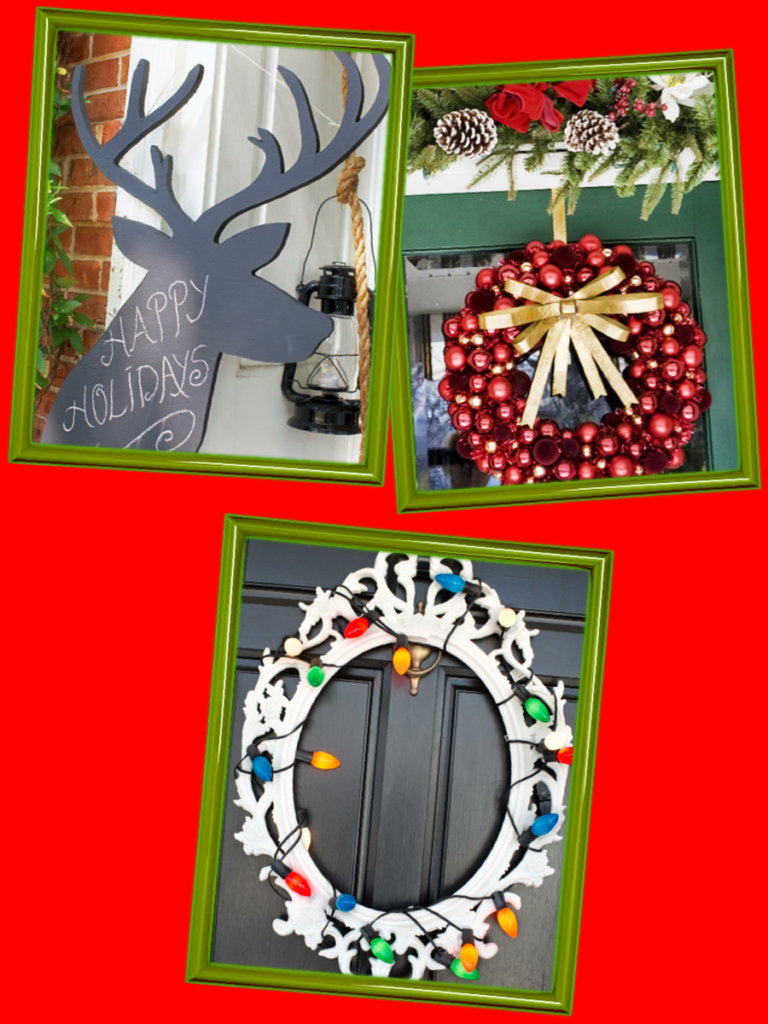 Here are a few other creative holiday curb appeal ideas that I've come across lately.  These are so simple, and yet they offer such a happy, welcoming greeting to your holiday entryway!
It's fun to go explore your hometown during the holiday season too–not only to discover all the neat activities that are going on, but to see the amazing holiday lights and decorations, as well.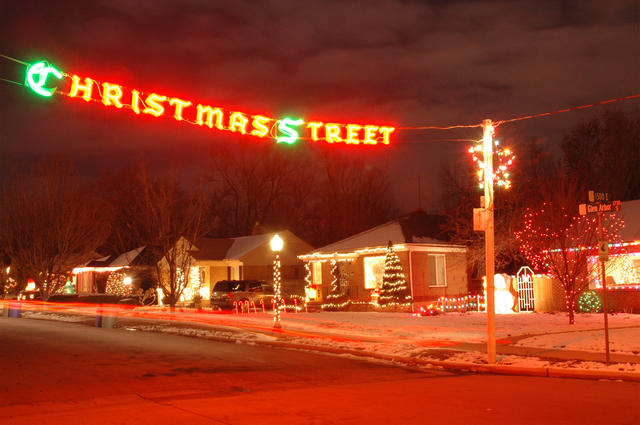 Who wouldn't want their neighborhood to be known as Christmas Street during the holidays.  My husband and I love to drive around and look at all the pretty Christmas lights around town.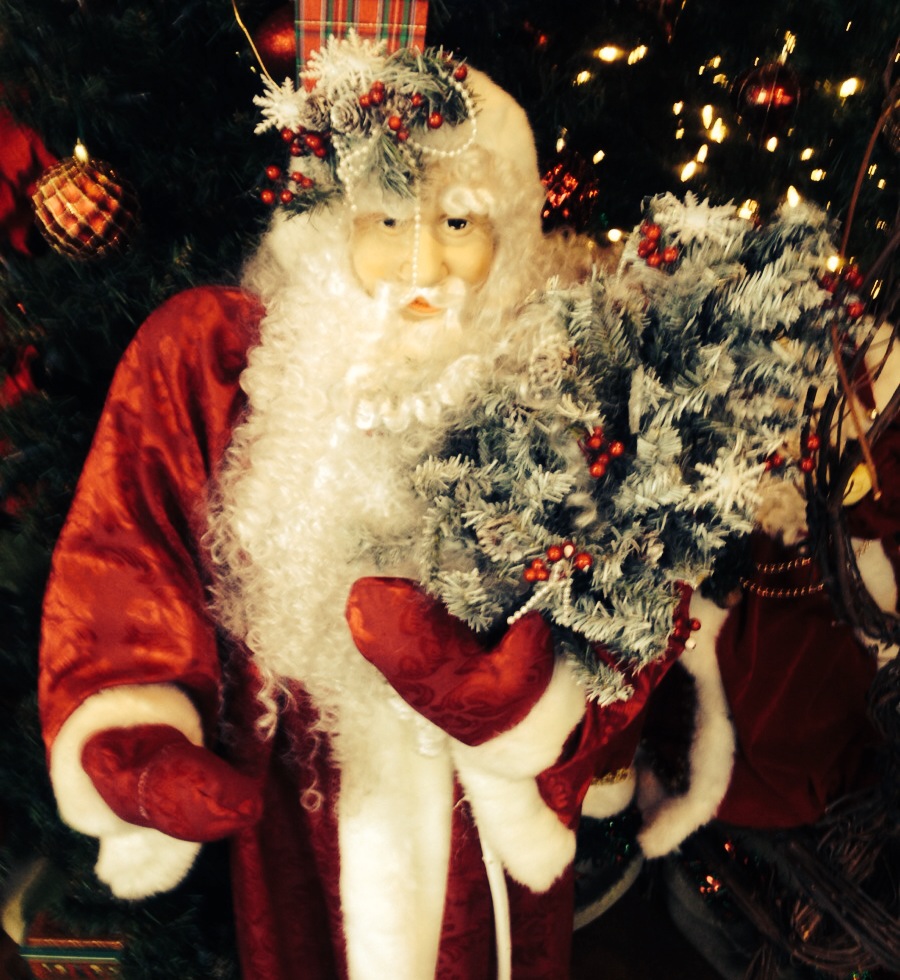 "Dear Vintage Santa,  I hope you have a few things in your bag for a 'vintage' girl!"
Some of our favorite eating establishments have eclectic holiday décor to greet us too!   This sweet Santa met my husband and I when we entered our favorite sandwich joint, "The Italian Place" in Logan, last weekend for our favorite Roast Beef Sub!  (Click here for recipe.)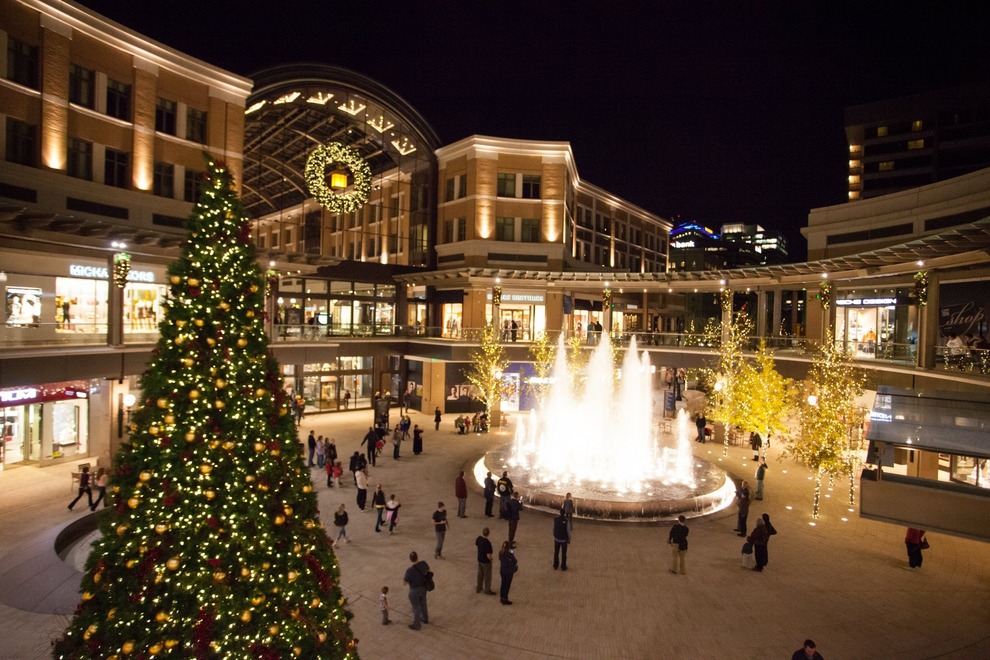 The lights at our local City Creek Mall turn the shopping center into a magical wonderland at this time of year.  Makes going shopping all that more fun!
(via Deseret News) 
Getting bundled up and going to see the Christmas lights at Temple Square in downtown Salt Lake City is a well-love holiday tradition for many families where I live–the light displays are amazing!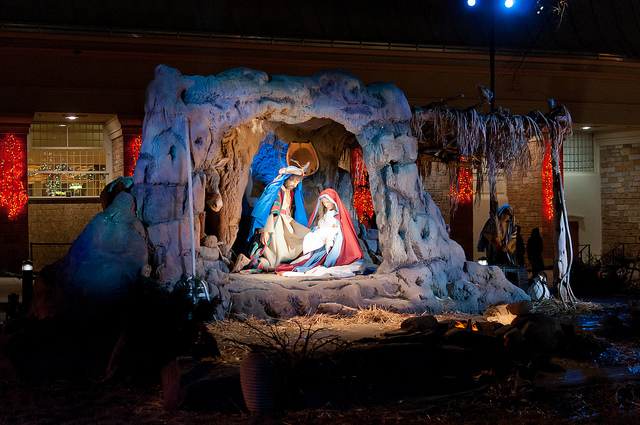 It's always good to have reminders for the main reason we celebrate this most wonderful time of year! 
As you greet family and friends at your doorways during this special holiday season, I hope you find yourselves enjoying so much happiness and many warm embraces!
What are some of your favorite Christmas decorations and/or traditions? 
–Mary