Creating Your Home Sweet Home!  Baby Love Nursery Design!
As a Maternity/NICU nurse, I can vouch for the fact that there is nothing more wonderful than the birth of a sweet, new baby…and springtime seems to be an especially favorite time of year to have a precious, little one!  (I have a spring birthday and all my children were born during the first part of the year.)  Aside from the thrill of welcoming a new family member, parents love to prepare a special space for their baby as they anticipate their arrival.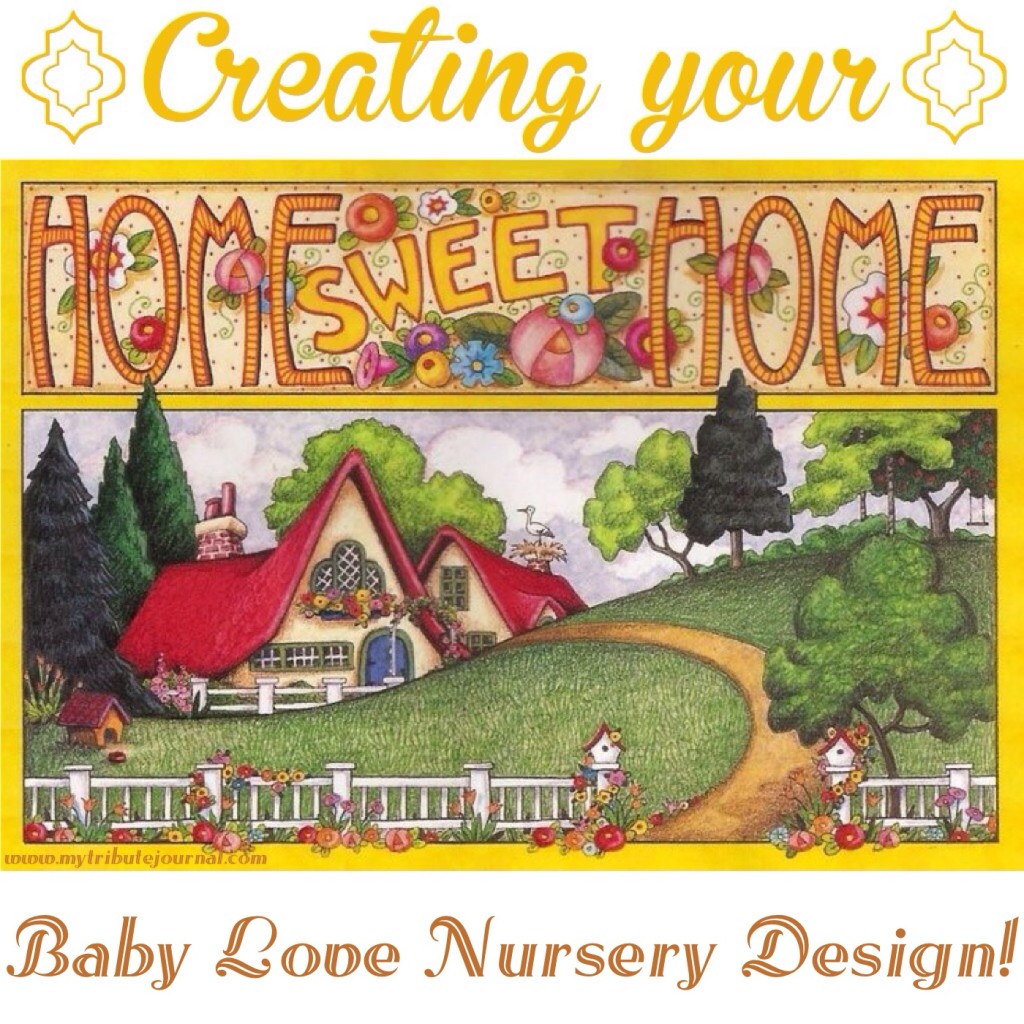 Like any other room in your home, you want your baby's nursery to be a unique extension of your family's personality and style…while at the same time allowing for it to be a place where your baby can grow and develop his/her own special characteristics!
Things To Consider As You Design A Nursery!
My husband and I now have five grandchildren–three of them arriving just last year!  Not only has it been wonderful to welcome each of these adorable babies to our family, it's also been fun to see the darling nurseries designed for each one!  Here are a few ideas I came across, as well as some my kids and their spouses shared with me for creating a special nursery that not only includes decorating ideas, but safety tips from pediatricians too.
♥ Style That's Safe!
While creating a safe and secure nursery for your baby should always be a top priority for expectant parents, it doesn't need to take away from the of excitement of deciding paint colors, gathering fabric swatches, or other fun design elements you want to incorporate.  Here are a few of the top recommendations from the American Pediatric Association for you to consider as you decorate that special room for your little one!
Use minimal, lightweight artwork over your crib to prevent any future mishaps of it falling on your baby as they grow.  If you do decide to add framed pictures or other heavier design elements…..be sure and anchor them securely with earthquake-proof hooks and pull the crib away from the wall a little.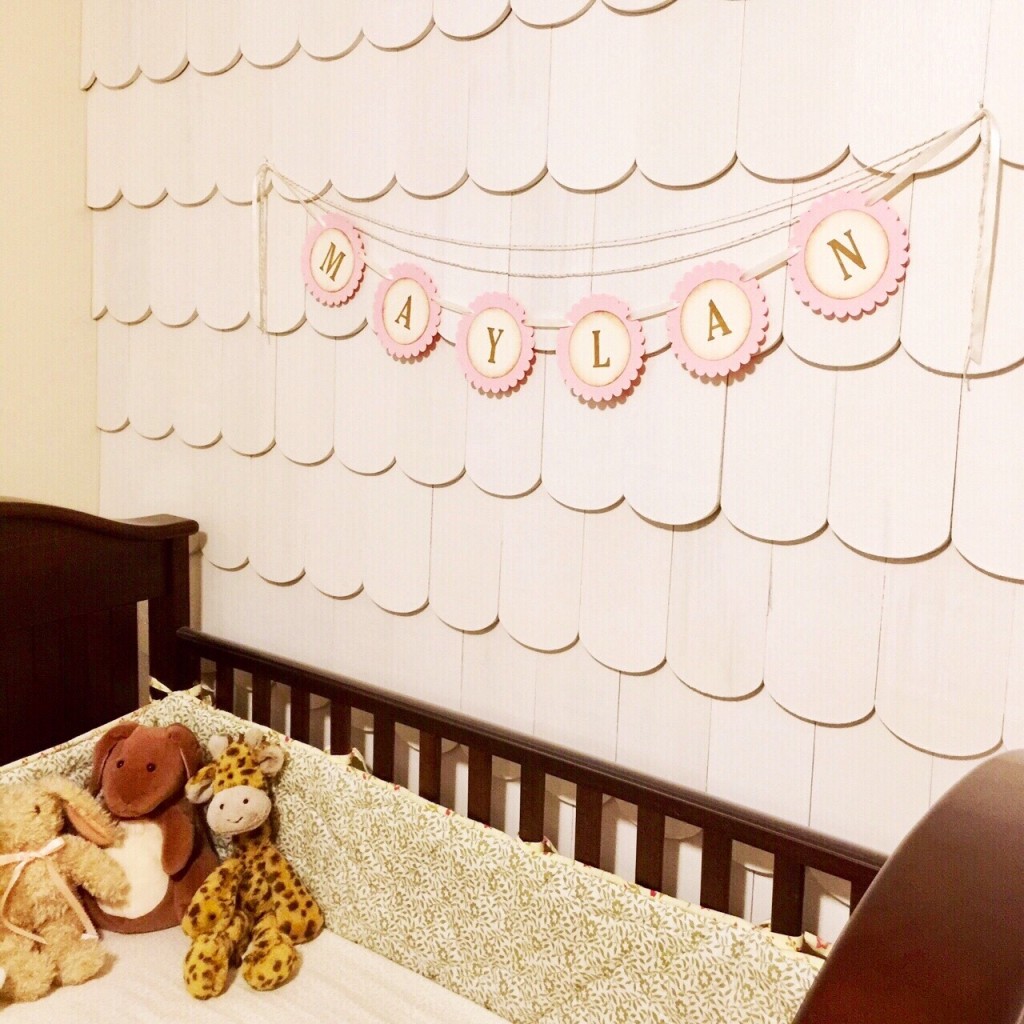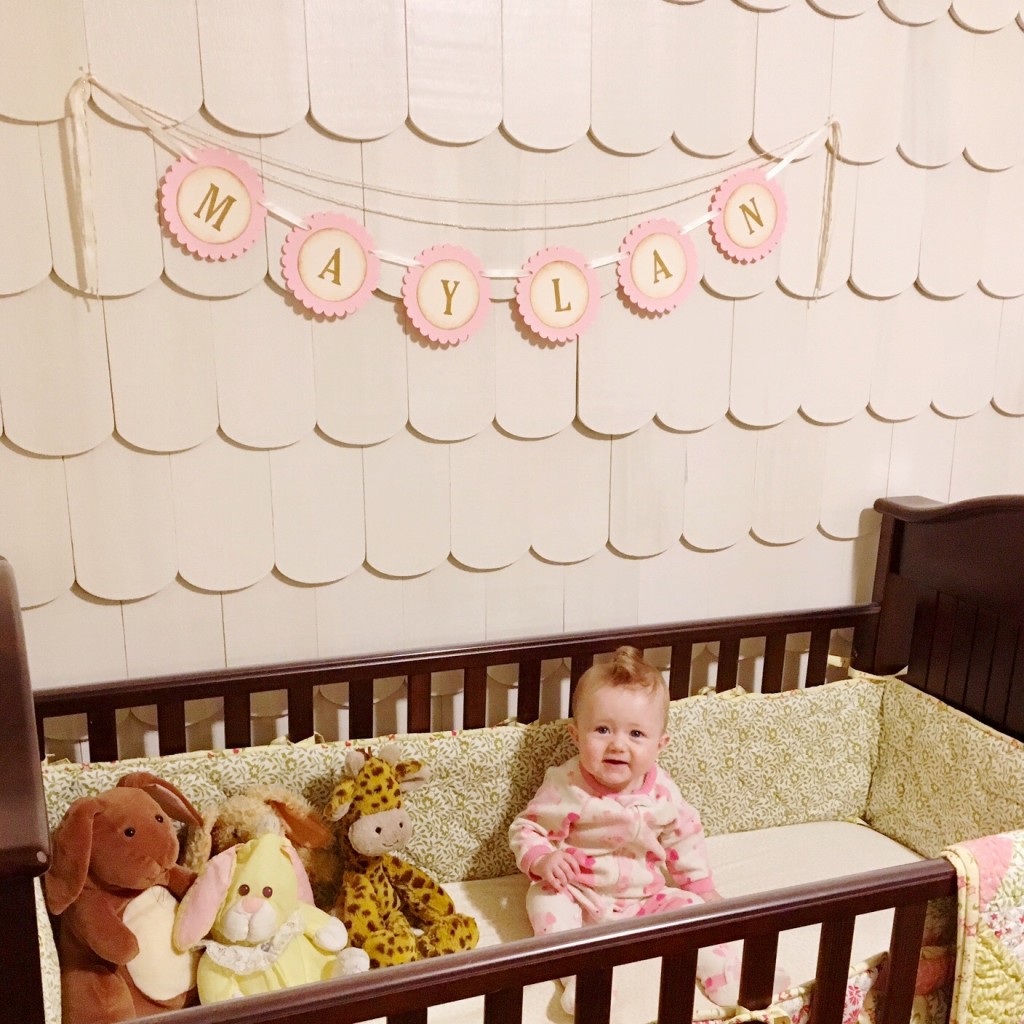 My daughter, Malia, and her husband created this unique textured wall by installing individual cedar scallops that they sanded and painted and hung securely on the main wall of my granddaughter, Maylan's nursery.  This design element added such a fun impact to the room and goes so perfectly with the vintage feel Malia wanted to create, that all she felt she needed above the crib was a simple, lightweight name banner and a few extra strands of lace.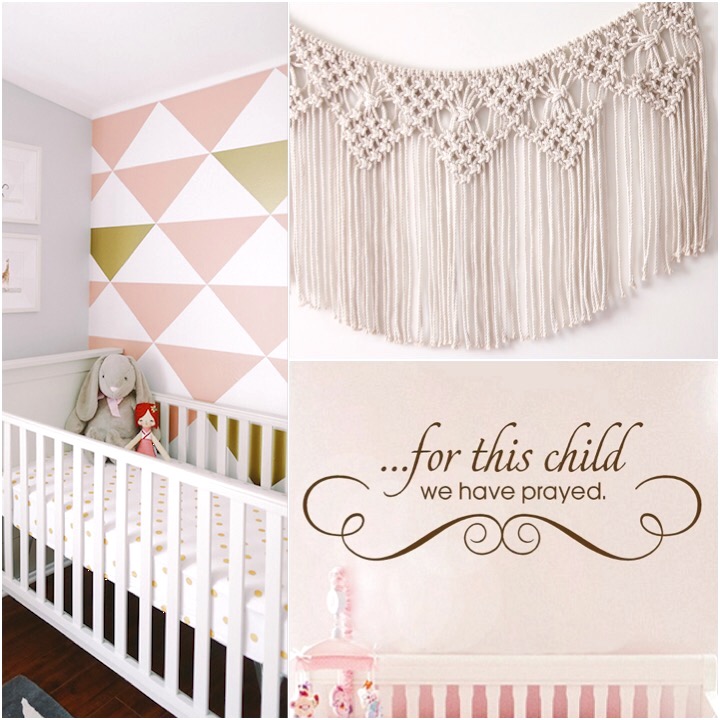 Painted wall murals or designs, as well as vinyl decals would also be a good décor option for above a crib.  My youngest daughter put a beautiful macramé wall hanging above her little girl's bed.
Obviously, buying a crib is always a big consideration when creating a baby's nursery…getting a good night's sleep is a common desire for any new parent to be-for their baby and for them!  When assembling a crib, take time to make sure each screw is tightened securely.  The slats on a crib should be no more than 2-3/8 inches apart.  Also steer clear of any cutouts in the headboard where a baby might get stuck.  An adjustable mattress is a must too.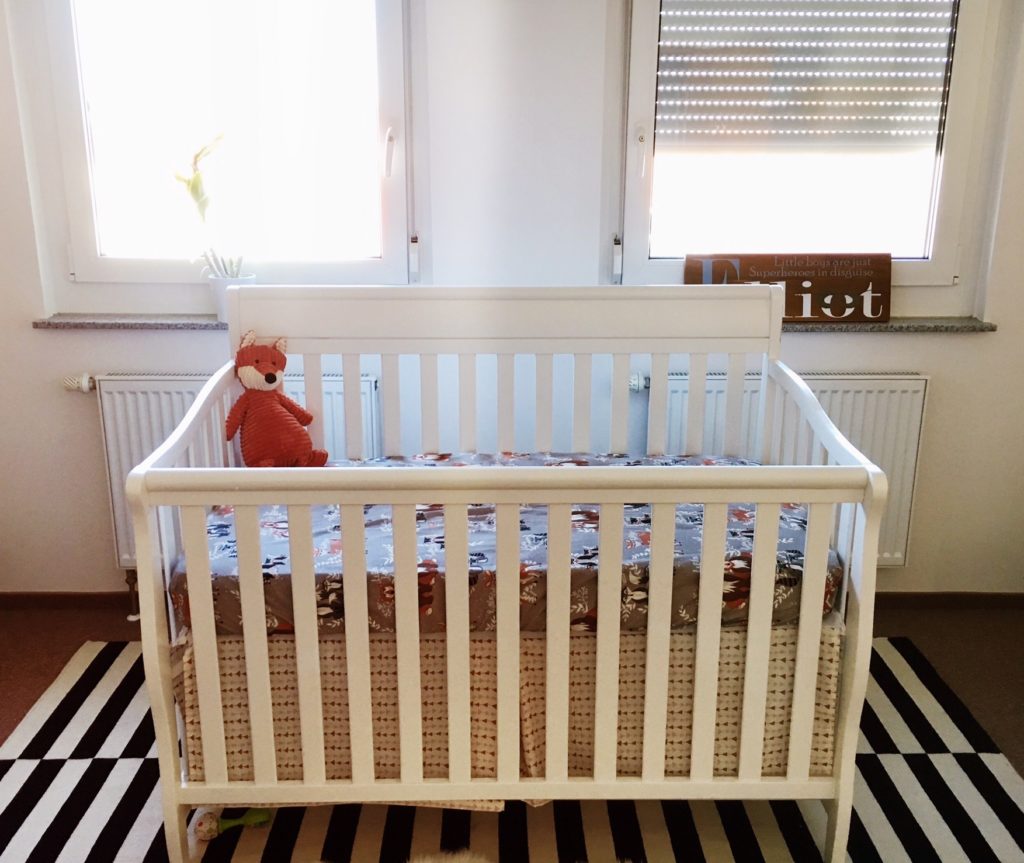 Another important safety factor to consider is to avoid any window treatments with fabric or cords that the baby can reach.  My son and daughter-in-law live in Germany while he serves as a dentist for the Army.  The darling nursery they've set up for their sweet little boy, Elliot, who they adopted last September, has a fun European vibe to it.  I love the fact that the windows there have retractable shutters built within the window itself!  Such a brilliant idea–and certainly child-proof!  (You can read more about their adoption journey here.)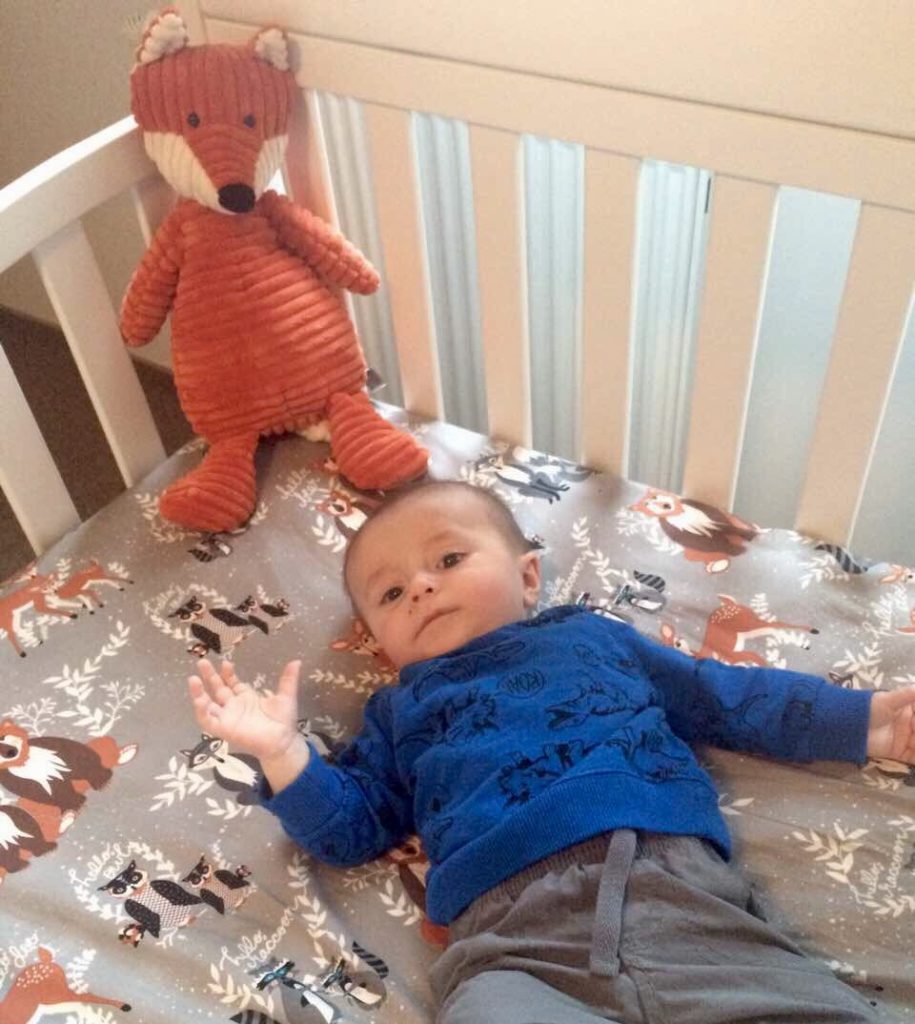 Any stuffed animals and blankets should also be kept to a minimum when putting your baby down to sleep.  If your thermostat is set at a comfortable temperature, the pajamas and swaddle blanket used to wrap your baby in, is warmth enough. (Eli is one lucky little boy!)
♥ Convenient Comfort!
As a designer, my daughter will tell you that a room's design and décor shouldn't collide with the normal ebb and flow of your everyday living!  That seems to be especially true for all the activity that takes place in a nursery!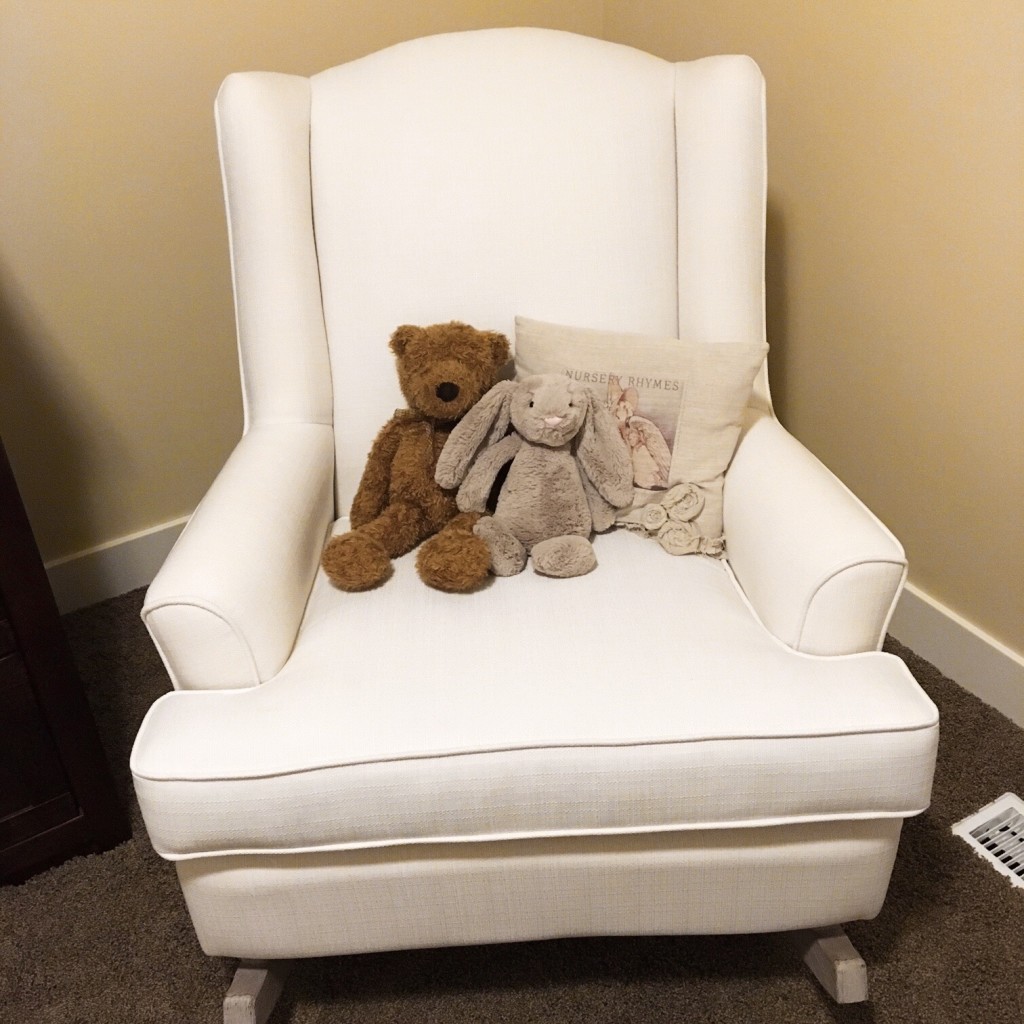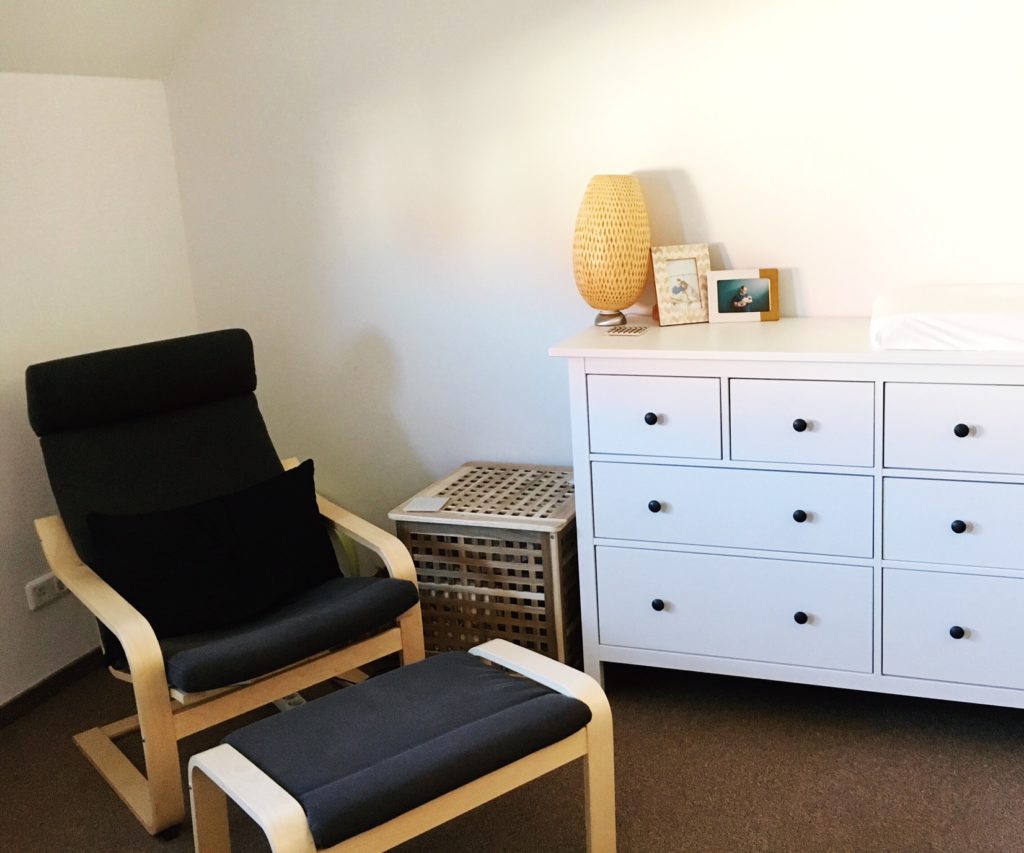 You'll want a comfortable place to rock your baby or offer late-night feedings.  As you can see from my grandchildren's nurseries, there is a wide variety of rockers available that will suit your décor style. 
(Eli's sleek rocker is from Ikea, Malia ordered her's from Babinski's.)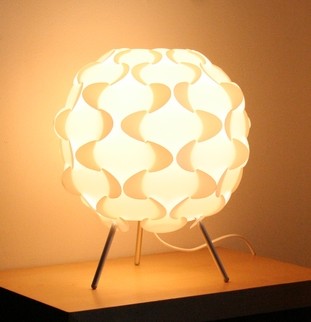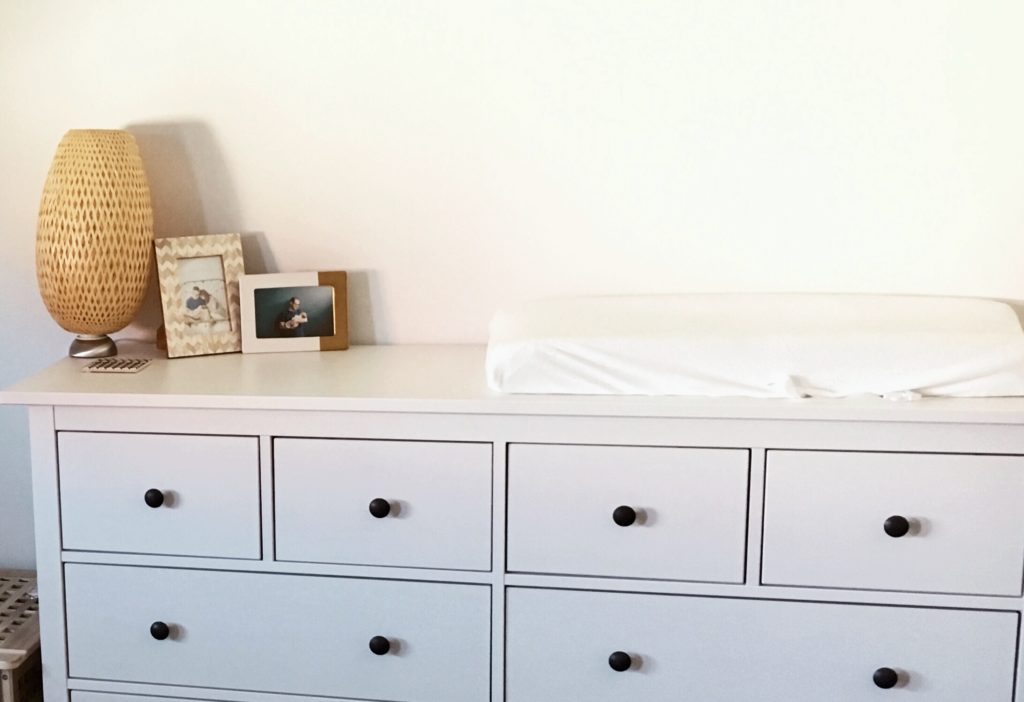 Overhead lighting on a dimmer or an extra source of ambient light to help keep the room soothing while you care for your baby during the night without fully jarring you both awake is a nursery plus too. 
(The modular Ikea lamp is similar to the one that Mandi put in her nursery and fits her fun, ecclectic modern design style.  The unique natural wood cylinder table light on Eli's dresser/changing table is also from Ikea.)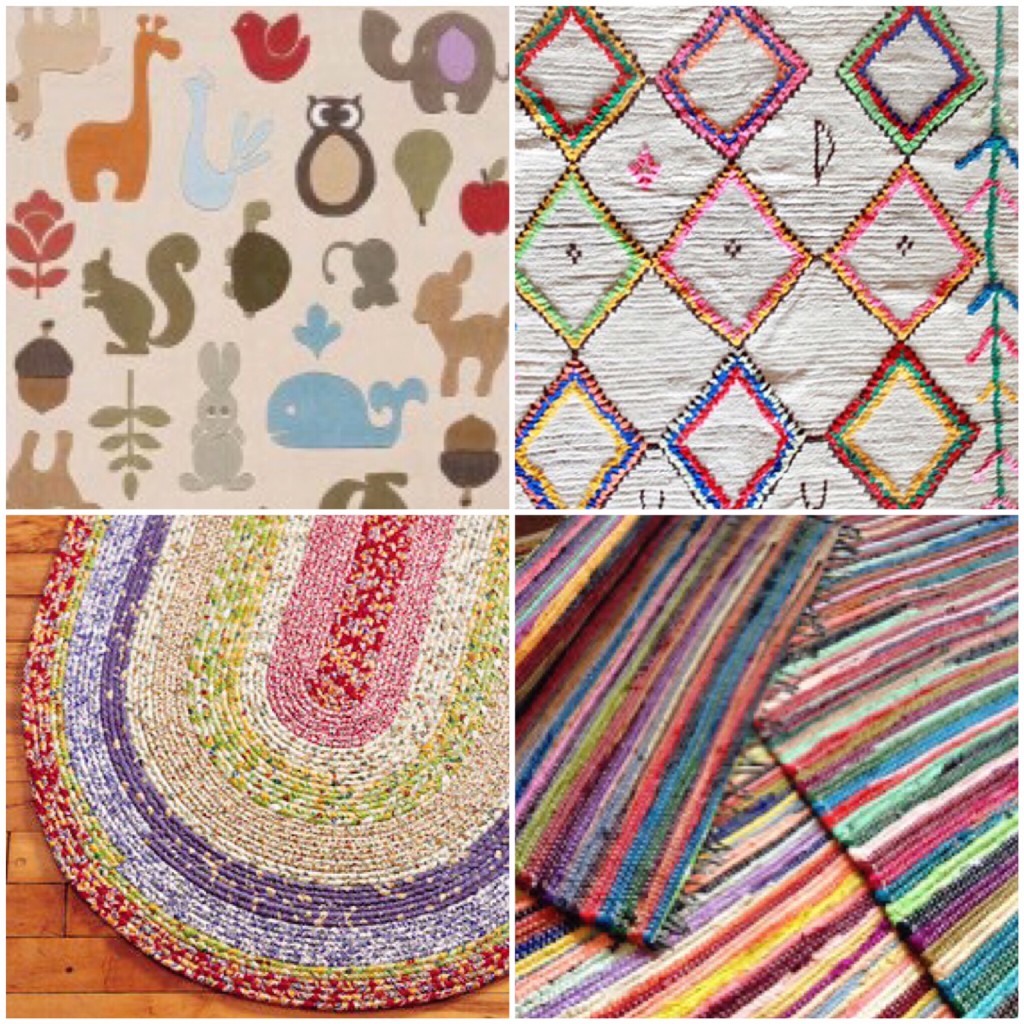 Having soft, durable floor coverings or rugs with lower fiber pile for easy cleaning is nice to have in a nursery since they will more than likely become a frequent play area for you and your little ones! 
(Rugs make a big design statement–I like the selection of rugs from USArugs.  I also love the Oh Joy brand from Target and Land of Nod for nursery decor! )  
 ♥ Trends and Treasures!
I remember trying to incorporate the latest trend styles into my nurseries when I had little babies, but I think the prettiest home design is most often created when you use a thoughtful mixture of both trendy décor items and timeless treasures that have a sentimental value–as well as special pieces that have been passed on to you from previous generations.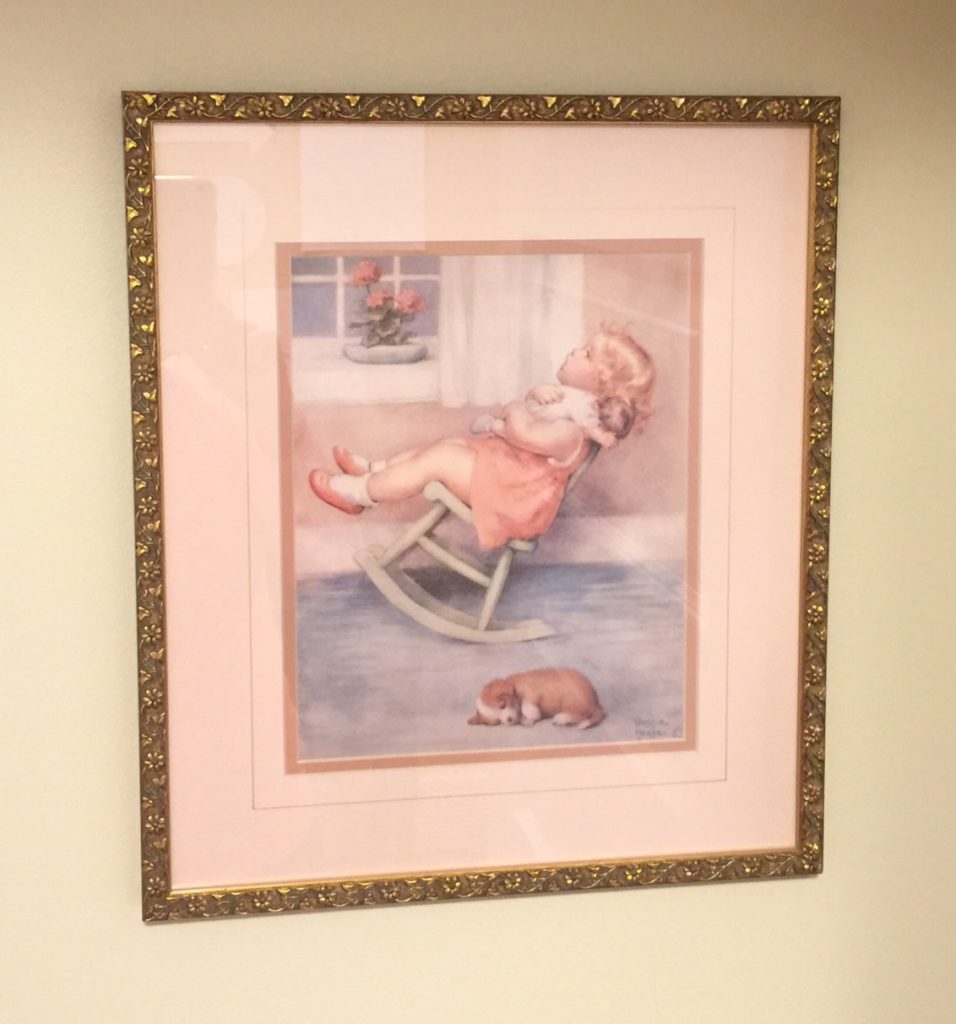 Hanging on the wall as you enter my granddaughter, Maylan's cute nursery is a picture I had in my girl's bedroom when they were little.  I had it reframed after my sweet grandmother gave it to me; looking at it always makes me feel like somehow she's watching over us!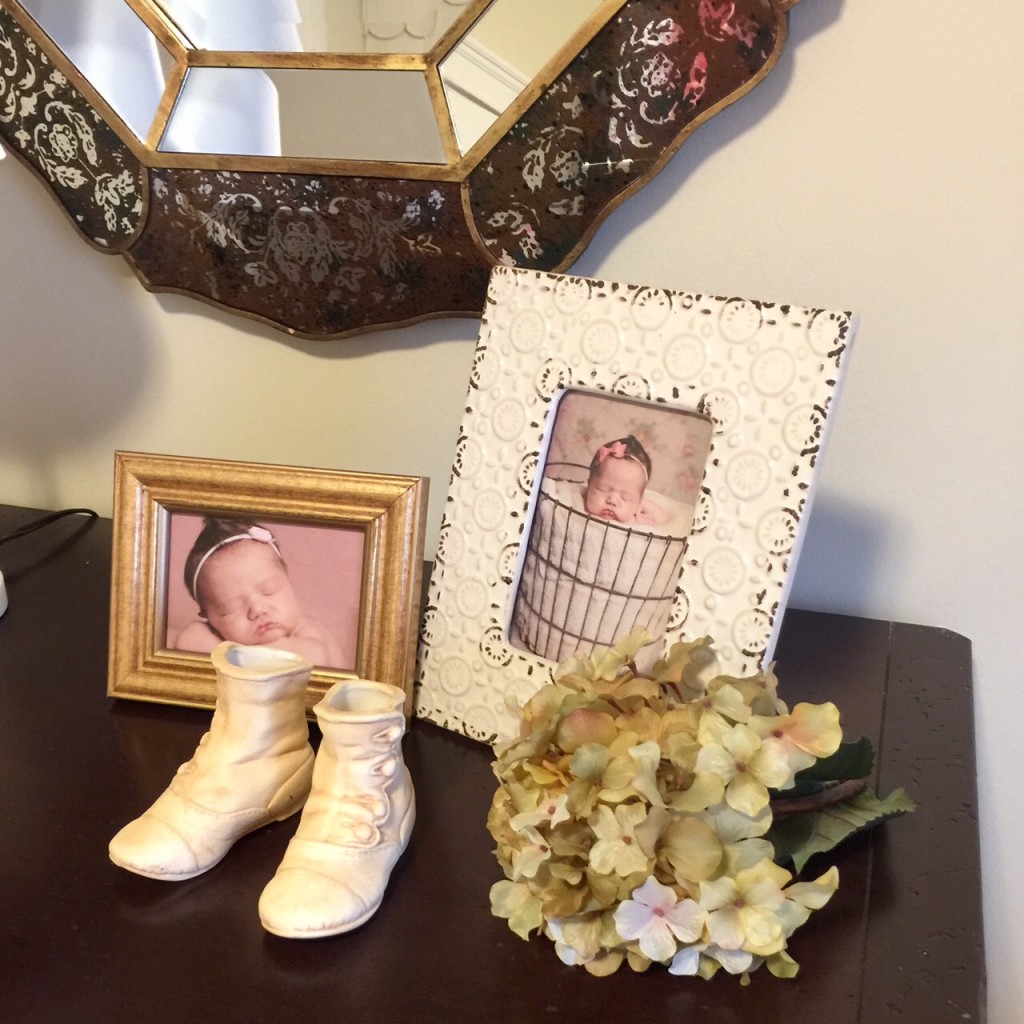 These little vintage shoes on Maylan's dresser were another special treasure passed on to Malia and add a unique touch to the room.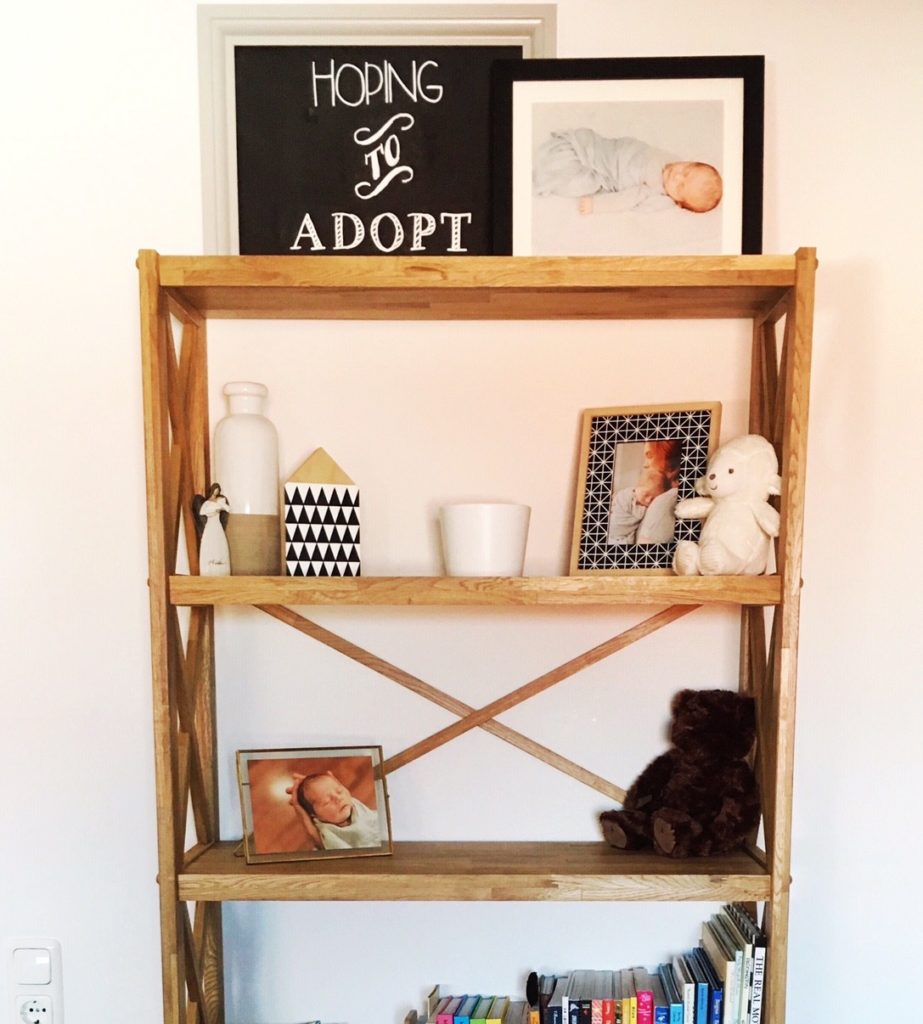 Sitting on top of Eli's bookshelf is the sign his parent's held for their adoption profile pictures–he'll know that he joined their family in a very special way!  Nursery décor doesn't get much better than that! 
My mom used to say that a child's room should mostly reflect love– she often told me she was a better person for having children…..and grandchildren!!  I echo her sentiments!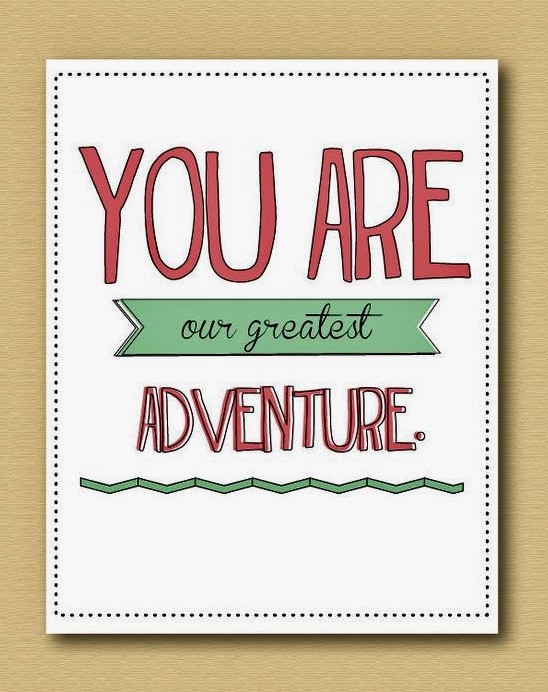 Our families truly do provide us with our greatest adventures in life!
What's something you love to incorporate in nursery décor?
–Mary