Christmas Cinderella Days!  Holiday Activities And Goodies!
My husband and I always love spending time with our two granddaughters, but it's especially fun during the holiday season!  Lately, we have really enjoyed some neat Christmas "Cinderella Days" together!  Children always have a way of spreading a special Christmas spirit!
It's good to be children sometimes…but never better than at Christmastime!
Fun, Simple Activities And Goodies For Kids!
My husband is the ultimate tool guy, so it's fun to see him nurturing the inner DIY personalities of our granddaughters, Makena and Marli!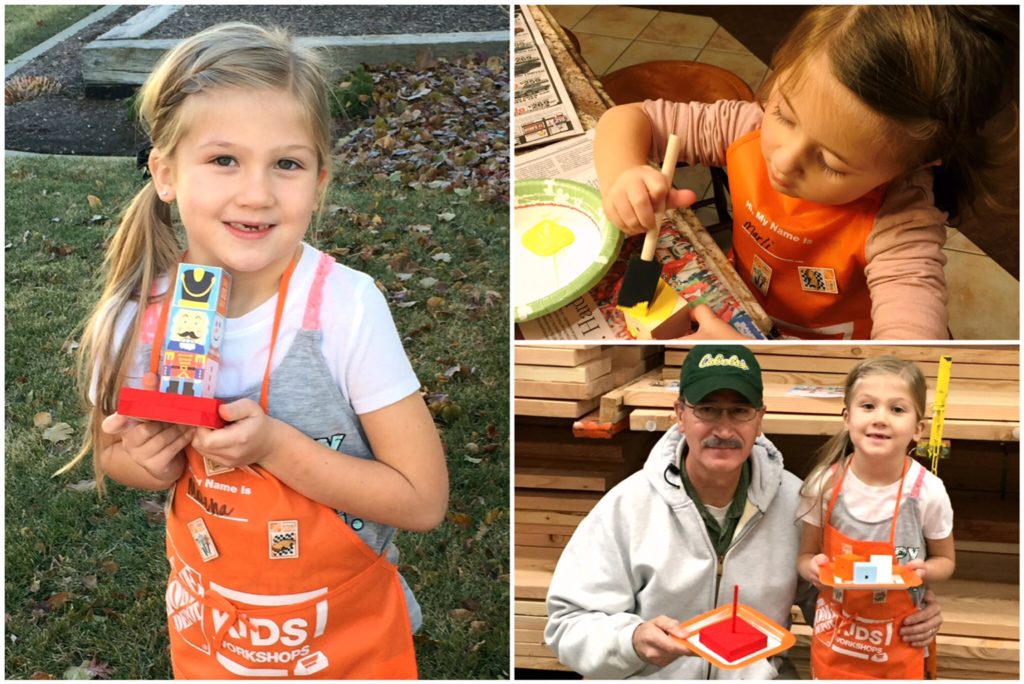 As I mentioned in this earlier journal entry, on the first Saturday of every month, Home Depot provides all the supplies for a fun kid's craft.  It's neat to see how excited my granddaughters are about making something with their grandpa…and the finished project makes for a fun holiday decoration for their rooms.  
One of my favorite Christmas memories with my own children was stacking up all the Christmas books and then piling on the couch to read them together.
My granddaughters love doing the same thing now.  A favorite new book this year is Merry Christmas, Mr. Mouse, about a mouse family who moves into a warm spot beneath the kitchen stove of a big house one cold winter.  Soon Mr. Mouse and his family learn about a baby born long ago, and a jolly man named Santa who brings gifts to celebrate the special child's birth on a day called Christmas!   
Although kids usually love games of any sort, funny made-up Christmas games are always a big hit!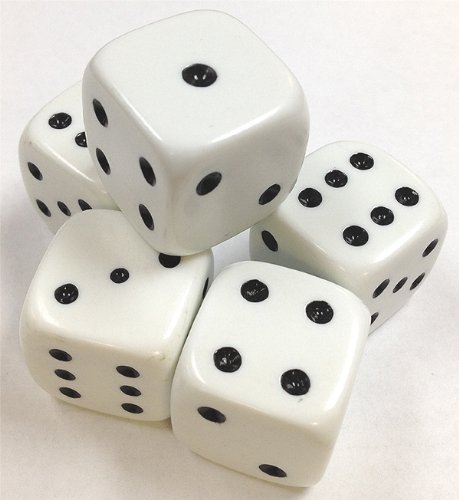 My husband got these large, puff dice at a work event he attended.  I made up a Christmas game where there's an activity associated with the number that's shaken on the dice.  For example, sing a line or two from your favorite Christmas carol, what's a favorite gift you've given, or how have you been nice this year…etc.   
(Amazon carries these dice.  They are fun to play regular games like Yatzee too.) 
I think anytime children can attend any formal Christmas programs, or better yet, participate in them, it can't help but make them feel the spirit of Christmas!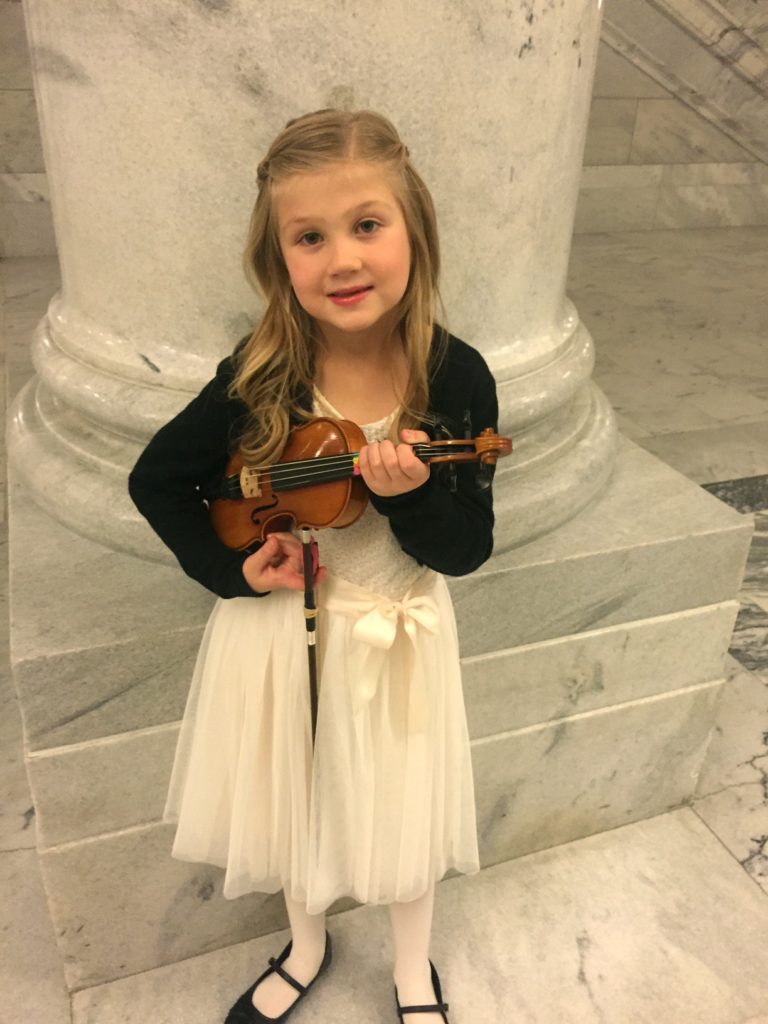 A highlight for our family the last few years is being able to watch our oldest, granddaughter, Makena, play her violin at various Christmas programs around town during this special time of year.  It's a nice reward for all the hours she practices to see how much people love seeing her perform the beautiful songs she plays!
Baking with these two, cute girls always provides a great time, but making holiday goodies doesn't have to be too complicated to be fun!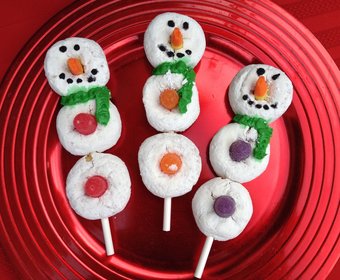 These darling powdered-sugar donut snowmen are so easy to make!!  All you'll need is some skewer sticks, mini chocolate chips, and a few gum drops.  Marli said it was kind of hard to eat their cute faces! 
Kids love fun goodies that are served in miniature size.  I'm excited to have individual chocolate fondue plates for Christmas Eve dinner.  So yummy, and yet so easy to make!  Just heat up some ice cream hot fudge in small bowls and serve with any fruit and cake bites. 
I love seeing Christmas through the eyes of children–they have such a unique way of reminding us what this special season is really about!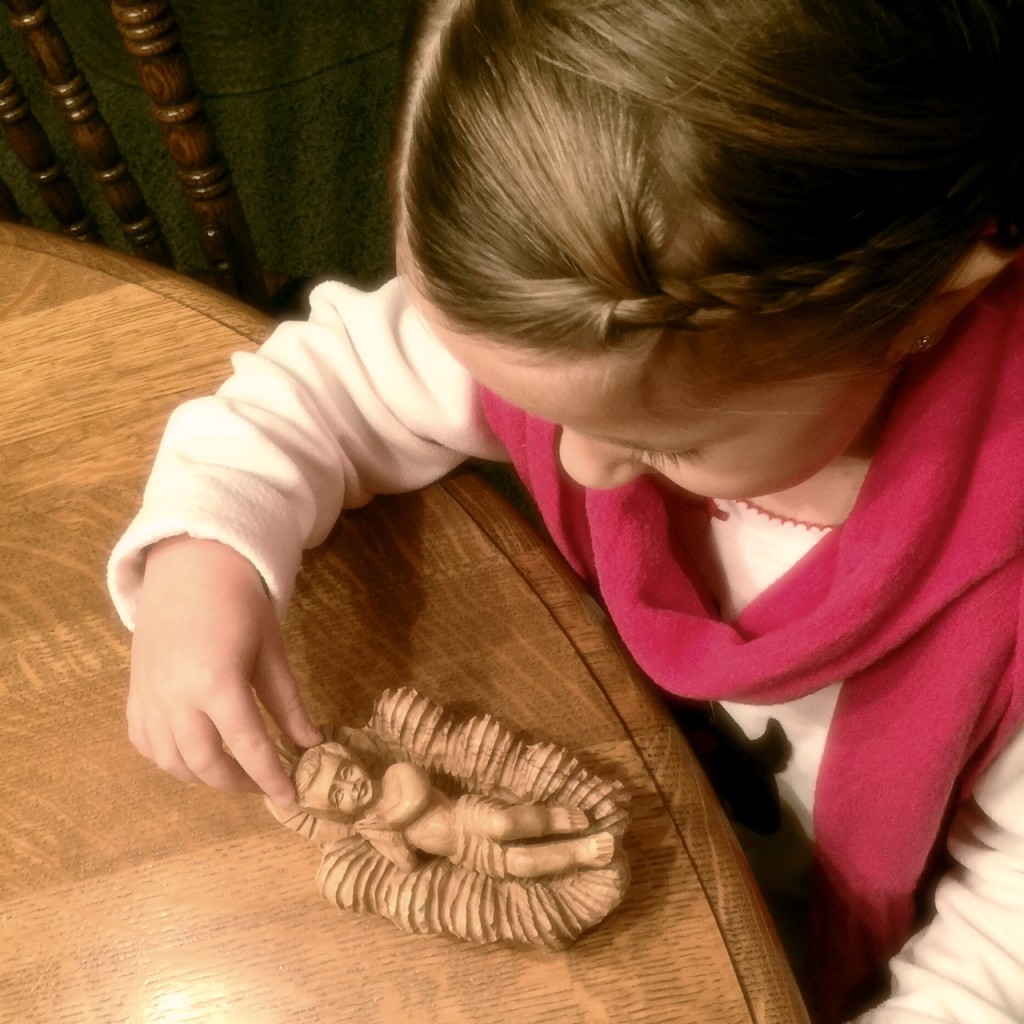 My granddaughter, Marli, has always been drawn to the little figure of Jesus in the wood nativity I have displayed in my family room at Christmastime–she tells me that she just loves Him so much!  Such a wonderful sentiment from this sweet, wise soul! 
I hope everyone takes time to really enjoy the rest of this Christmas season with all your family members–young and old alike!
What are some fun activities and goodies you enjoy with the kids in your family?
–Mary