Just Breathe…Construction Is Underway!

Even in the warm heat of August, I still usually like to get up early and putter around in my flowerbeds when I don't have to be at work at the hospital.  This year however, it's been hard to see beauty around our yard since it looks more like a "before" picture on the popular HGTV show "Yard Crashers"!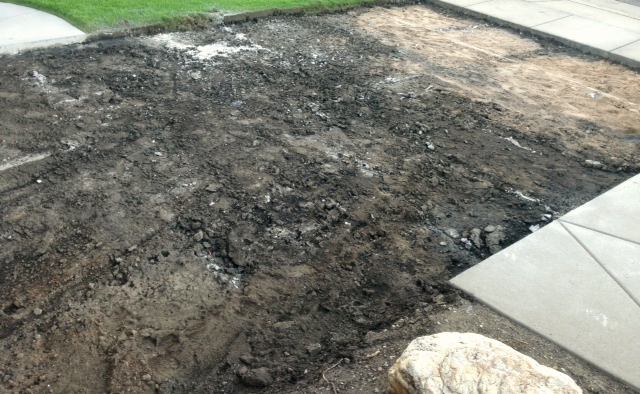 I've had to tell myself to "just breath"…the mess will all be worth it once the new driveway gets poured!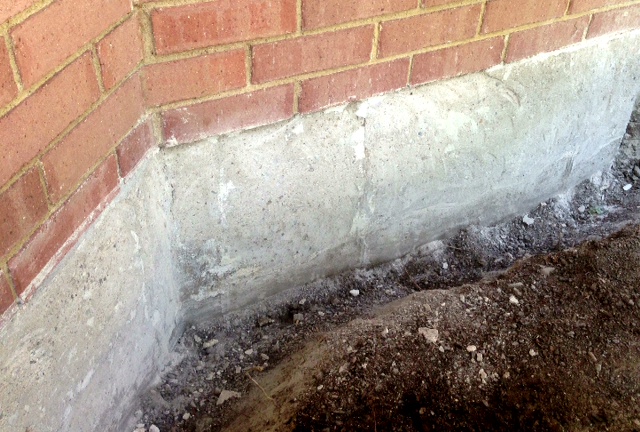 We've also had our foundation plaster ground down in preparation for a new coat to be applied!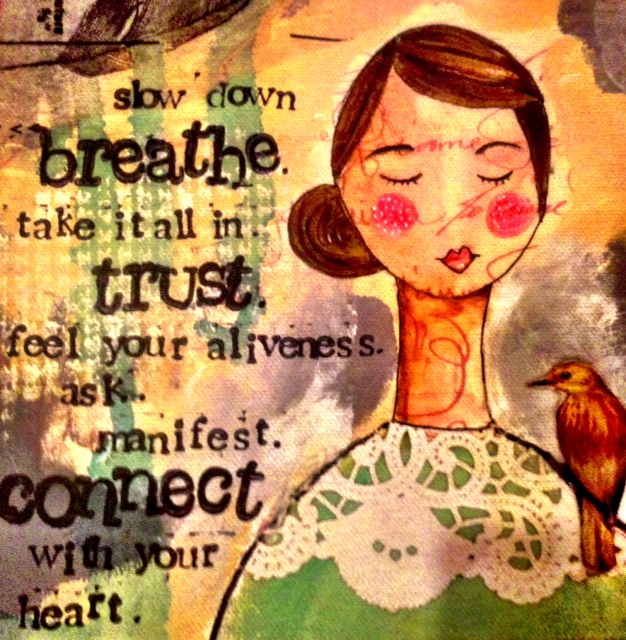 I've had to really visualize the "after" picture of my yard that I hope to take soon!  One thing I know for sure about doing home improvement jobs is that they never seem to go as timely as you think they will, and there always seems to be a few set-backs in this tedious process that tend to draw out the anticipated completion date!
I decided I needed to find solace in this quote, take a deep breath and heed my grandmother's advice that she shared with me when I was a young girl and helped her work in her lovely gardens.  Rather than focus on all the chaotic disruptions around our home, I've tried to follow my sweet grandma's example of being more in awe of all the beauty around me this week.  I took on the challenge of making a more diligent effort to really look for what I feel makes my yard unique, despite all the construction that's underway!
We have spent many wonderful hours on our front porch over the years, visiting with wonderful neighbors and playing with our granddaughters!
Lantana and Gazania's–two of my most favorite flowers that bloom all summer and do well in heat!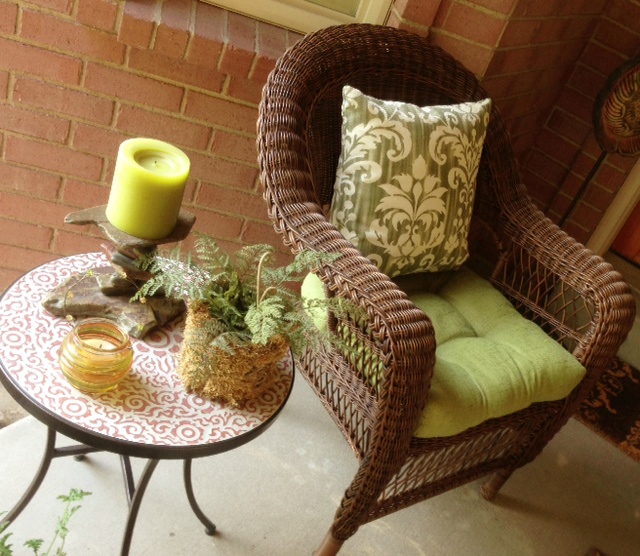 Our patio gets beautiful filtered sunlight in the early morning, otherwise, it's a shady retreat where we've had great meals and fun parties with family and friends!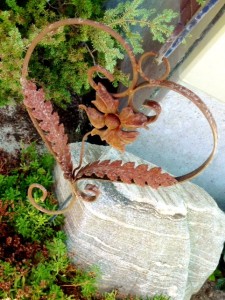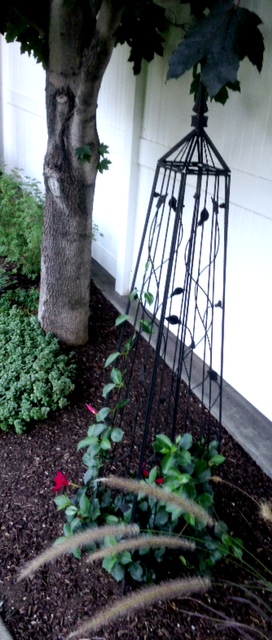 Just like my grandma, I love the surprise element of metal yard décor mixed with beautiful flowers!  Indian paintbrush is a favorite of my husband's and reminds him of the wildflowers that grow on our local mountainsides!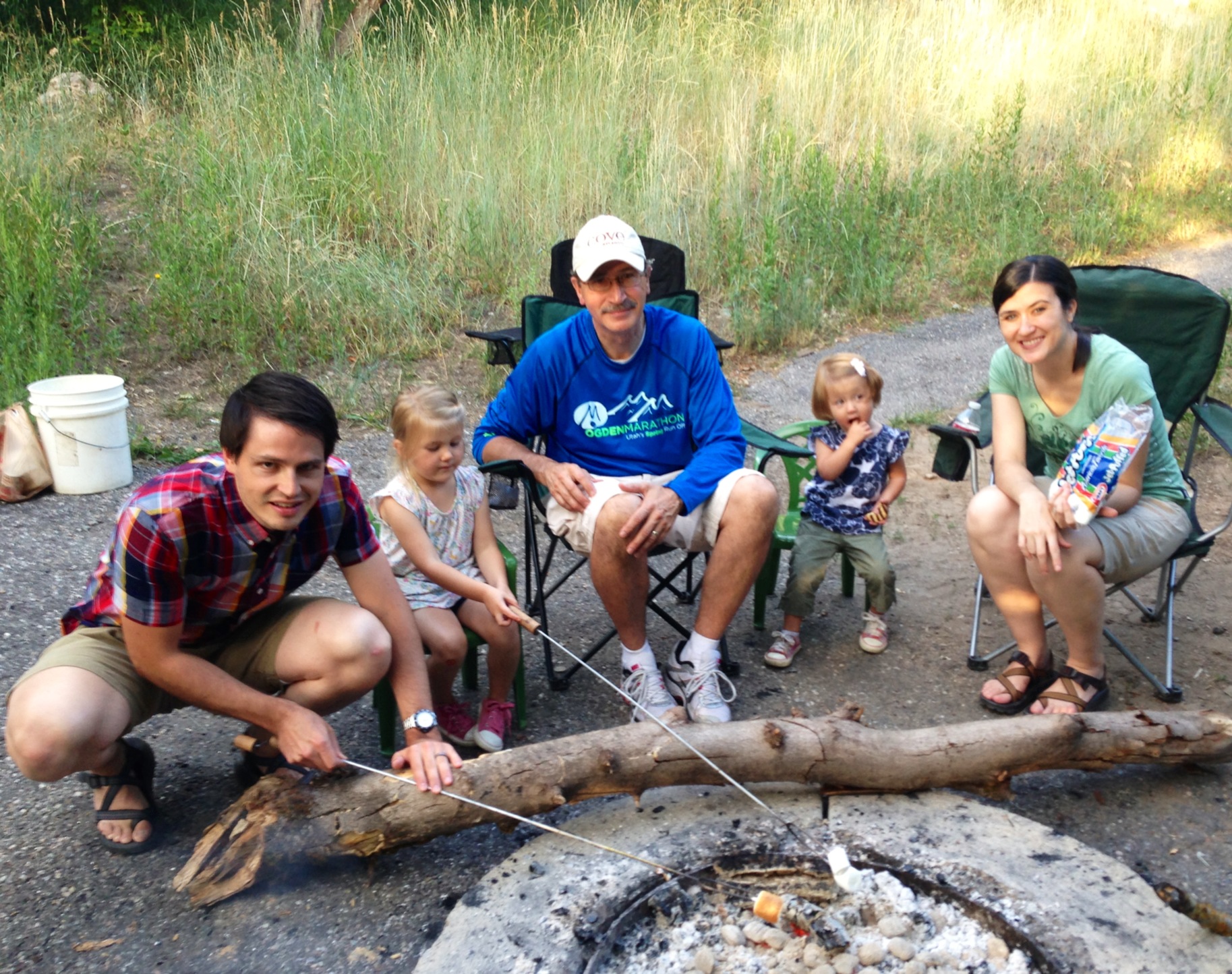 My daughter, Mandi, and her husband, Cole, have been here from New York this past week.  After all their big city living, they were craving an outing to a local canyon park!  Living so close to these amazing areas, sometimes we can take them for granted!  It was fun to see the real beauty of them again as we saw how delighted Mandi and Cole were to be there!   
What I'm learning now…
I have one of my grandma's favorite sayings displayed in my kitchen hutch…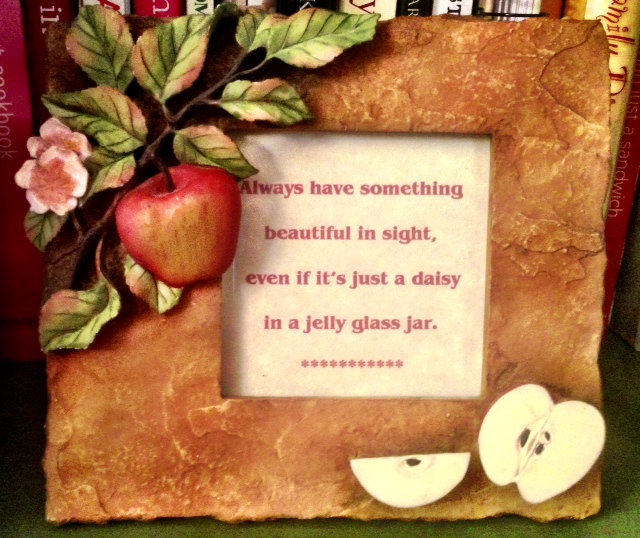 My grandmother raised my mom and five boys, so there was always a bit of chaos going on at their home!  What I'm learning now is that life is always in a little bit of disarray to one extent or the other, so if we're always waiting for that moment of perfection, we'll miss seeing all the small pieces of beauty that are all around us…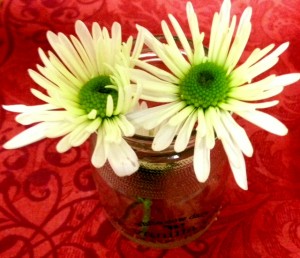 …even if it is only a daisy or two in a jelly glass jar!
I'd love to hear about the beautiful things you've found in your life lately! 
–Mary
Also, Happy Birthday to my granddaughter, Marli, who is a big two today! 
What a fun, inquisitive, little green-eyed doll you are!  We love you!