The Cookbook Challenge!  Homemade With Love!
It's that time of year when we start pulling out all our favorite family recipes so we can make some for the upcoming holidays.  I thought it also seemed like a good time to try a few new ones in my ongoing Cookbook Challenge quest!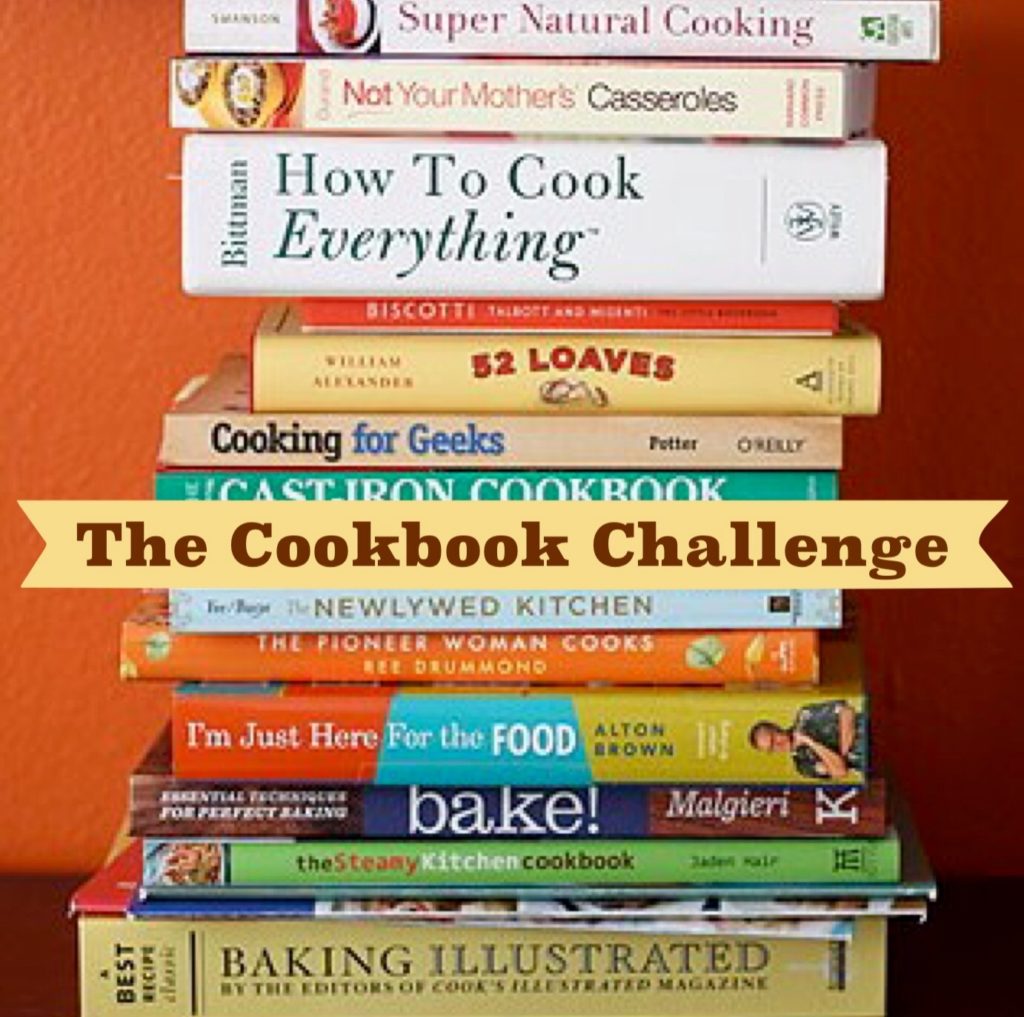 For this challenge, I chose the cookbook Made With Love by Jennifer Perillo that my husband and I picked up at a charming little bake shop on a recent trip to Catalina Island near San Diego, California.  I can't think of anything better than a little "homemade love" to ease the stress of our busy lives!  Besides, it seems like the world needs a collective group hug–maybe if we could all gather around a really, really big table and enjoy some great food together…sigh!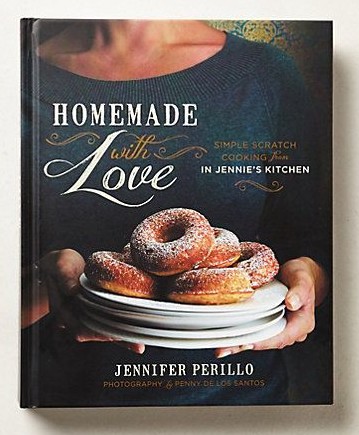 As if the picture on the front cover of this cookbook isn't enticing enough–I was further drawn to this cookbook when I read the author's introduction page…..
"I've taken some time-consuming, scratch recipes and crafted them into shortcuts to make good eating easier!"
 Roasted Vegetable Pizza
This is an easy one-dish meal that is perfect for some of those last vegetables you might have recently harvested from your garden.
Start with one batch of Jennie's pizza dough: (Makes two 12-inch thin crust or one 16-inch thick crust.)
3 cups unbleached flour
1 1/2 tsp. active dry yeast
1 tsp. fine sea salt
1 tsp. granulated cane sugar
1 cup warm tap water
1 Tbsp. extra-virgin olive oil
In a bowl whisk 2 cups flour with yeast, salt, and sugar.  Add the water and olive oil.  Stir together to form sticky dough.  Sprinkle remaining flour onto clean counter, then scrape the dough out and knead in the flour until it is soft and smooth.  Let the dough rise in covered glass bowl in warm spot until it is double in size–about 1 1/2 hours.  Knead again for a few minutes.  Let it rise for another 30 minutes, then form into the desired crust sizes you want.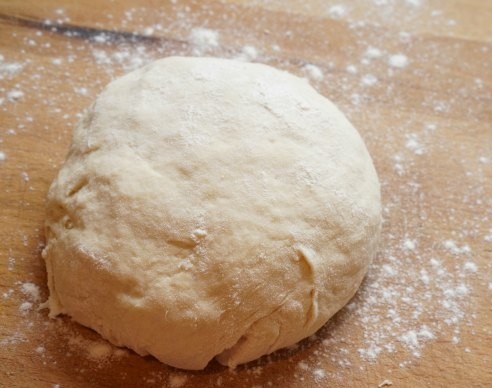 Spoon on homemade marinara sauce: (You can make this ahead.)
1 Tbsp. extra-virgin olive oil
1-2 cloves garlic (your preference) 
1 28 oz. can whole peeled tomatoes
Handful of fresh chopped basil leaves
Sea salt & ground black pepper to taste
Heat thoroughly in a sauce pan, simmering for approximately 15 minutes; be sure to squeeze tomatoes over pan when adding them to sautéed oil and chopped garlic or puree them in blender if you want a smoother sauce. 
Top with roasted vegetables: (Meat condiments can be added too.)
After spooning marinara sauce on shaped pizza dough, top with a mixture of vegetables, olive oil and a little salt that has been roasted in the oven until tender.  I have used sliced zucchini, button mushrooms, cherry tomatoes, a few broccoli florets chopped small, and a little red onion.  Sprinkle pizza top with 8 oz. of fresh crumbled mozzarella, Italian seasoning and some sliced olives.  Bake for 20 minutes in 400-degree oven until cheese is bubbling; let it cool for a few minutes, then slice and serve up dinner yumminess!!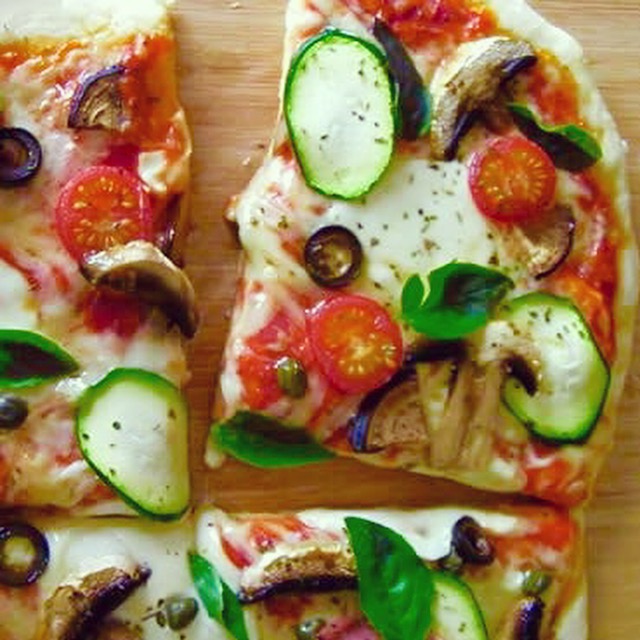 And remember…happiness is having last night's left over pizza for breakfast!
My next go-round with this cookbook is going to be making the Lemon Buttermilk Doughnuts that are featured on the front cover.  I'll let you know as soon as I do!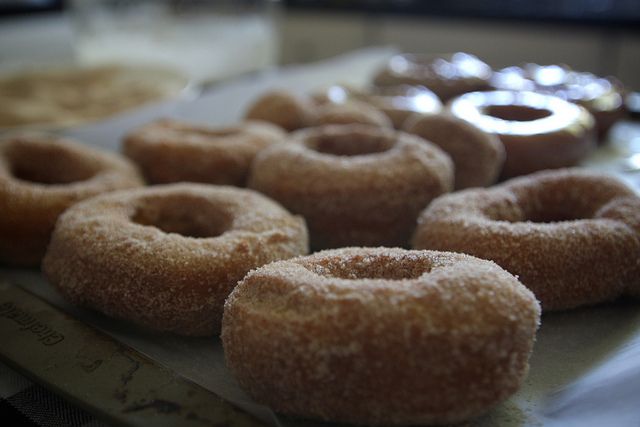 (via Homemade With Love)
Best wishes to everyone for a very happy Thanksgiving as you gather together with family and friends and share good food accompanied by great conversation!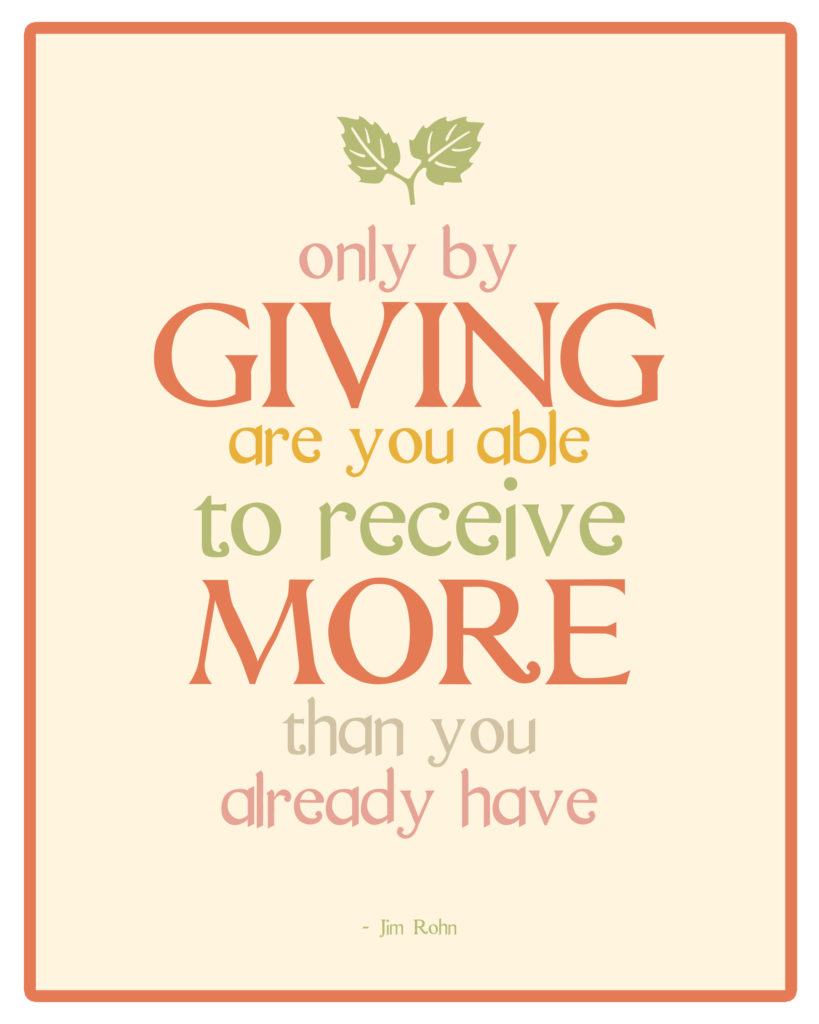 What family recipes are a mainstay to your holiday season?  Any new recipes you are thinking of trying?  Please share!
–Mary