The Cookbook Challenge!  Garden Pasta!
If you're like me, you might be feeling a little overrun with all the fresh veggies you've picked from your garden before the fall freeze gets to them.  This month's Cookbook Challenge came partly out of desperation to find creative ways to use up some of our abundant tomato harvest.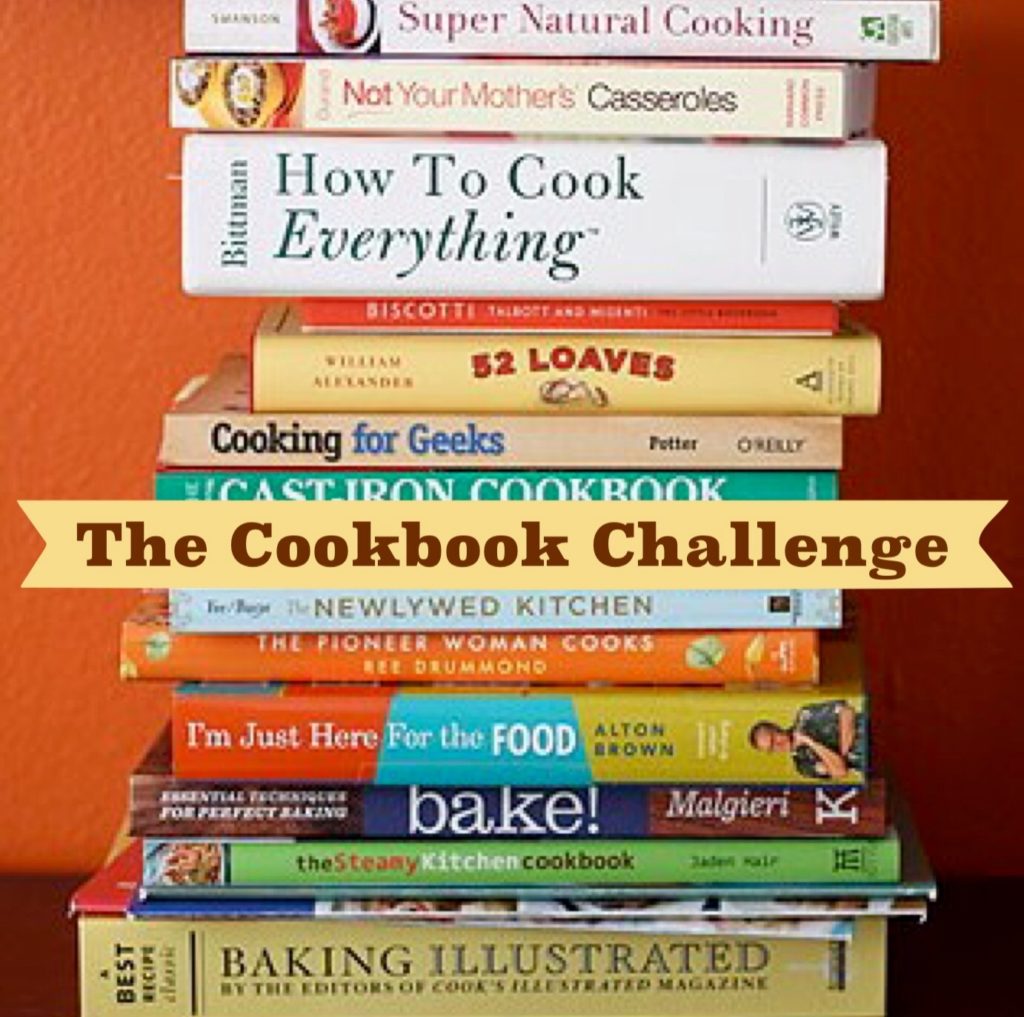 "My green thumb has come only as a result of the mistakes I made while learning to see things from the plant's point of view."  H. Fred Ale
At Home With Ina Garten!
One of the ways my hubby  likes to unwind after a long day at work, is to kick back and watch a good cooking show.  (I know…funny!)  If you were to ask me who his favorite Food Network chef is…hands down, it would be Ina Garten, better known as the Barefoot Contessa.  I think it's her homey meals served without a lot of fanfare to family and friends, including her congenial husband, Jeffrey, who has become a celebrity of sorts, in his own right.
While it's true that we own several cookbooks, we have collected more of Ina Garten's than any other chef…and her "Barefoot Contessa At Home" is a favorite, because like it states on the cover, it truly is great recipes you'll use over and over again…so it just made sense that in searching for a fun, new recipe to use some of our tomatoes in, I reached for this cookbook.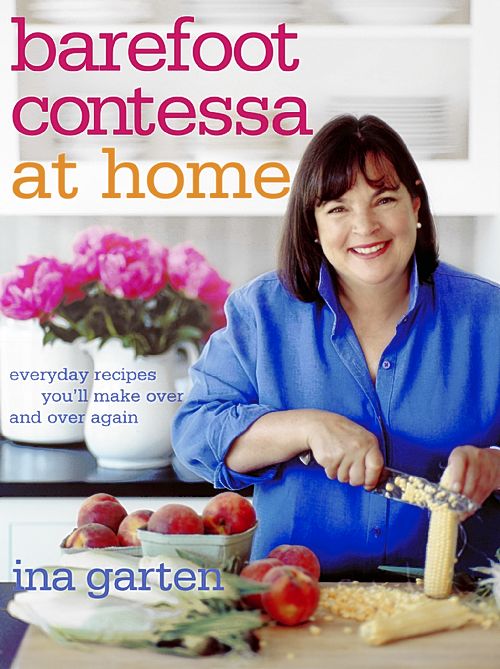 "My extravagance is my garden, it's the first thing I look at every morning, it gives me such pleasure."   Ina Garten
We've made quite a few recipes from this cookbook, but this was the first time trying this one…it's the perfect recipe trifecta; simple, healthy and delicious!
Garden Pasta
Ina Garten explains that she got this recipe from a good friend, Jean Halberstam, who had a cookware store in Nantucket where they both lived.  She also states that the recipe is the essence of summer lingering into fall–that sold me!
4-6 cups cherry tomatoes, halved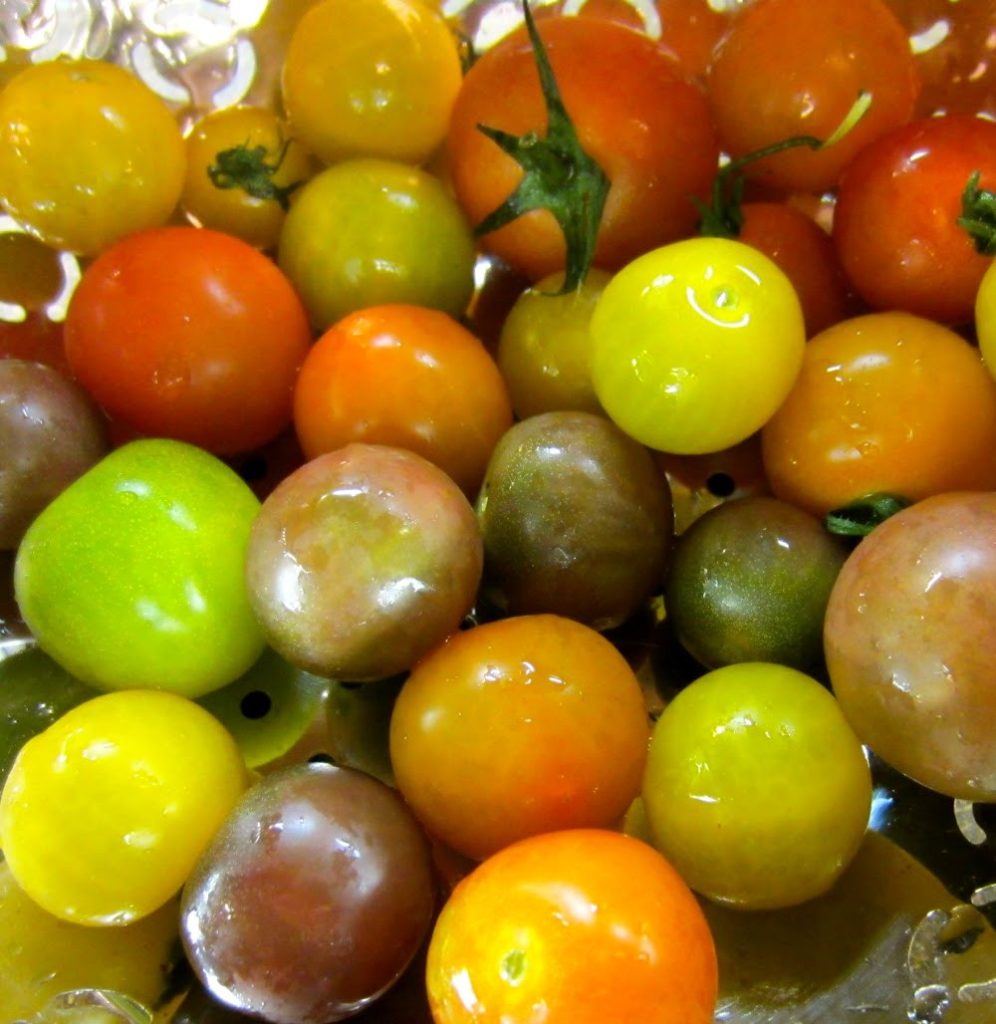 This year, we planted a fun variety of tomatoes in our garden…from heirloom, to assorted cherry tomatoes, as well as the popular red celebrity tomatoes.  I cut all the tomatoes I used to about the same size as the halved cherry tomatoes.  
1/2 cup olive oil
1/2 tsp. salt
1/2 tsp. ground pepper
2 tbsp. minced garlic 
Since we like garlic on the lighter side, I sprinkled garlic powder to taste.
1/2 small red onion, minced
1/2 tsp. crushed red pepper flakes
Freshly chopped basil leaves
1 pound angel hair pasta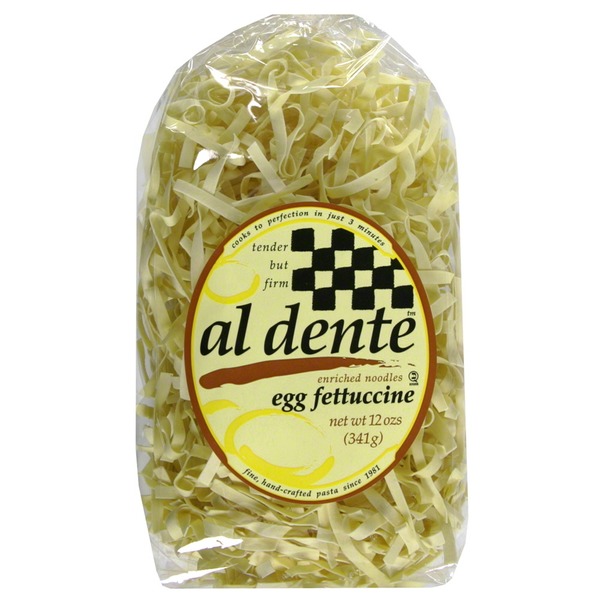 I like a little more substantial pasta with this recipe, so I used the Al Dente brand fettucine noodles.  They have a great, fresh taste and cook up quickly too.  
1 1/2  cups freshly grated Parmesan cheese, plus extra for serving.
Combine the cut tomatoes, olive oil, garlic, onion, red pepper flakes, basil leaves, salt and pepper into a large bowl.  Cover bowl with plastic wrap and set aside to let marinate.  You could also do this the night before too.  
Right before serving, bring a large pot of water with 2 tbsp. salt and a splash of olive oil to boil and add pasta.  Cook according to directions on the package.  It usually takes only 2-3 minutes if using angle hair pasta. 
Drain cooked pasta well, then stir it into tomato mixture.  Add parmesan cheese and toss well.  Garnish with more basil leaves if desired.  I added some toasted pine nuts too; they give the recipe a tasty crunch factor.
Serve in large bowls and enjoy!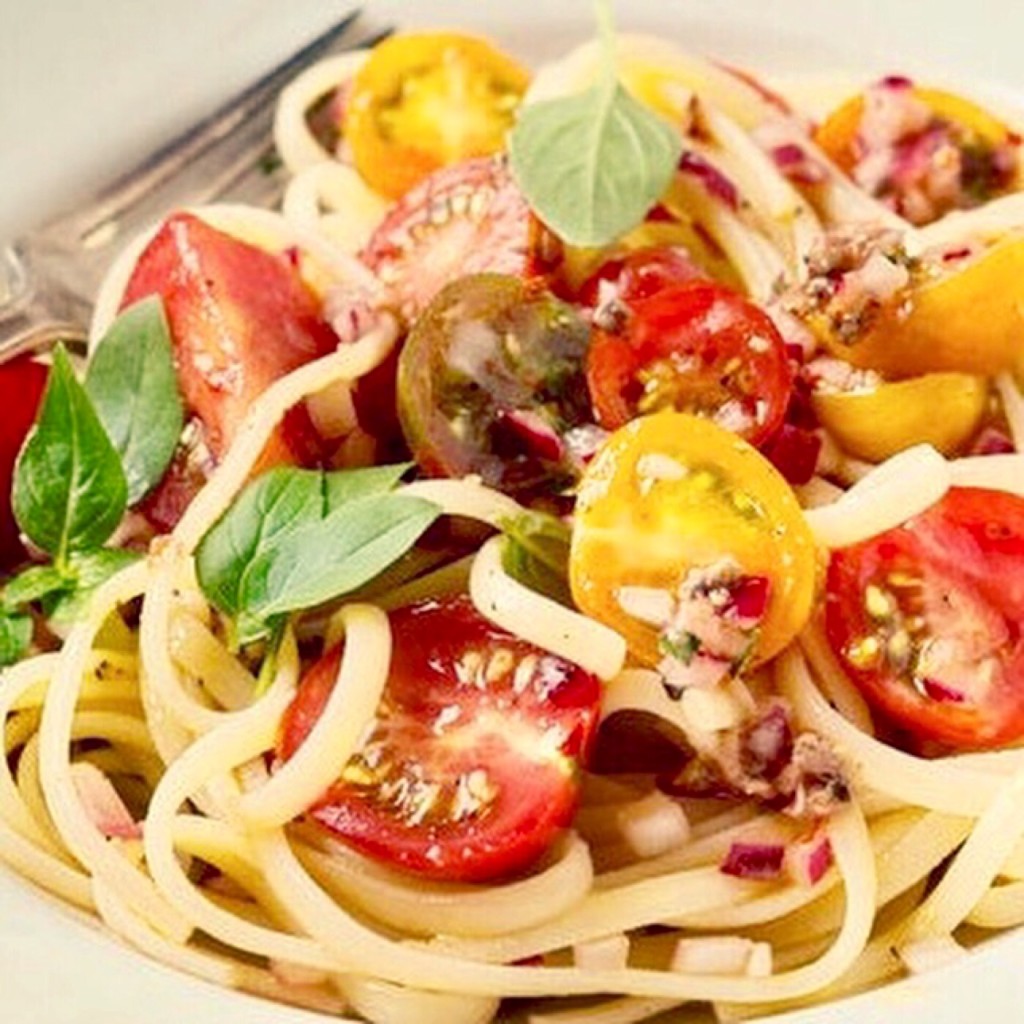 "It's hard to have anything but pleasant thoughts while eating a homegrown tomato"  Tribute Journal  
Now, more than ever before, we find ourselves yearning to gather with family and friends around a good meal, sharing laughter and expressions of love!
I'd love to know the fresh veggie recipes you enjoy this time of year.
–Mary