A Disney Treat For Two Cute Princesses!
Since the summer heat is starting to settle in, I decided it would be fun for our Tuesday, "Cinderella Day", to have Makena and Marli help me make a revamped version of the Pineapple Whip Icy Treat that is so popular at Disneyland.  I've come across a few recipes for this yummy treat, but this is my favorite way to prepare it.  As I've said before, I try to have all the ingredients, utensils and dishes I'll need assembled and all ready to go, then when my granddaughters arrive, all they have to do is pull up a stool so we can get started!  Most children love to help stir, mix, and pour when helping in the kitchen, and Makena and Marli are no exception to this fact!  They are fun, little kitchen companions!
 Disney Pineapple Whip Icy Treat
2-20 ounce cans crushed pineapple with juice
2 Tbsp. lemon     2 Tbsp. Lime     1/3 cup sugar
1-8 ounce container of extra creamy Cool Whip
(You can also use 1-1/2 cups of heavy whipping cream whipped)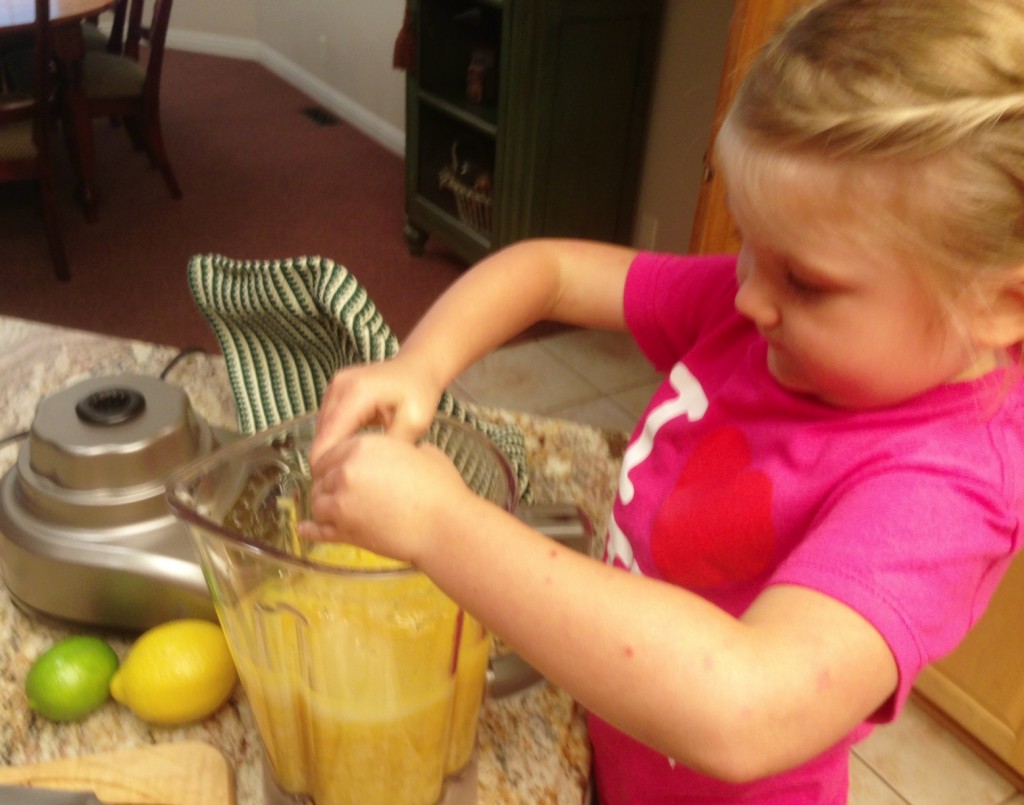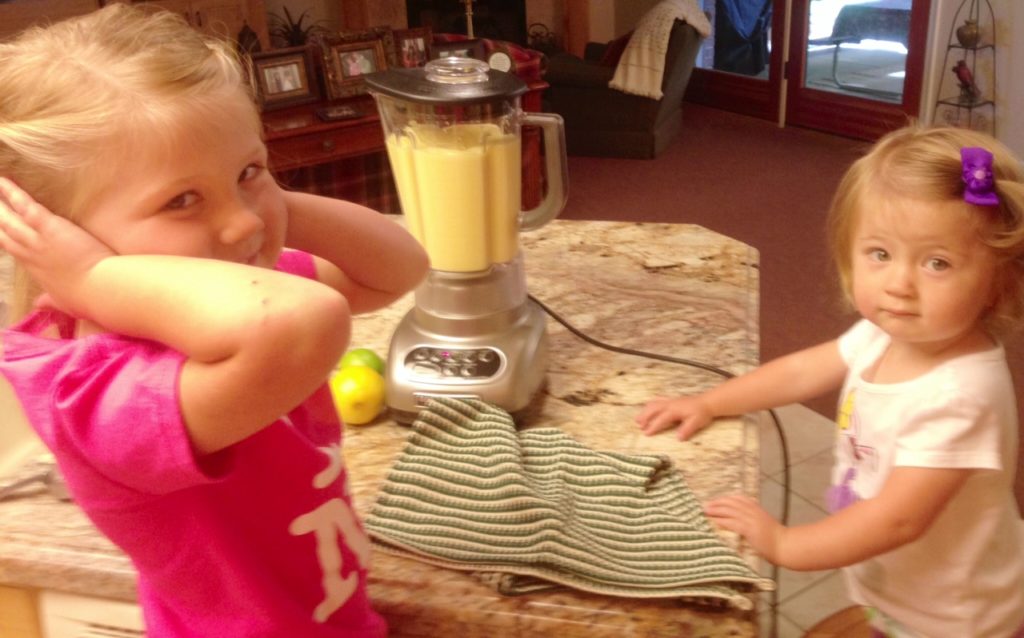 Place pineapple with juice, lemon juice, lime juice and sugar in blender.  Cover and blend until smooth, then pour into 2 1-quart zippered bags.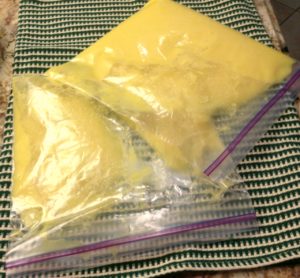 Store bags flat in freezer.  Freeze 1-1/2 hours or until slushy.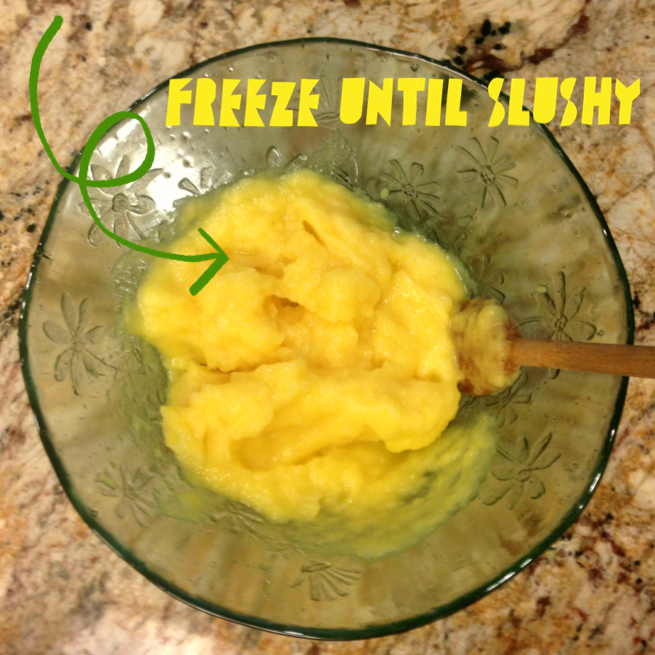 Place slushy pineapple mixture in bowl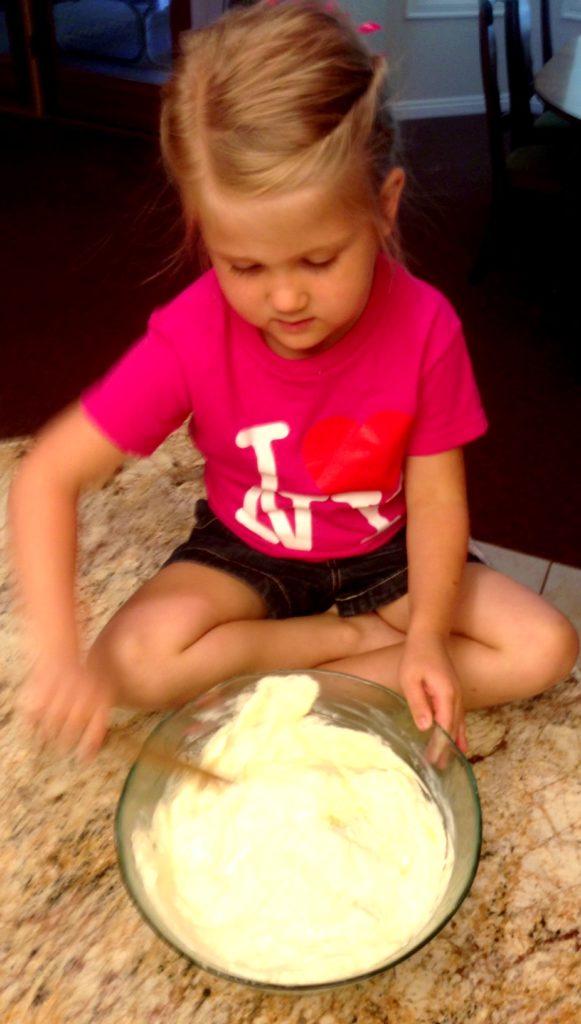 Gently stir in Cool Whip (or whipping cream) and freeze again for another 1-1/2 to 2 hours.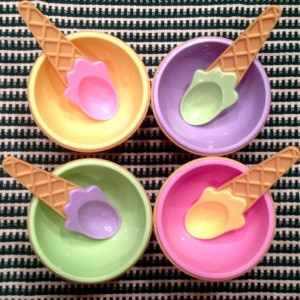 A dessert treat served in special dishes makes it even more fun to eat!  These are ice cream bowls I had when my kids were little, and now Makena and Marli love to eat anything in them!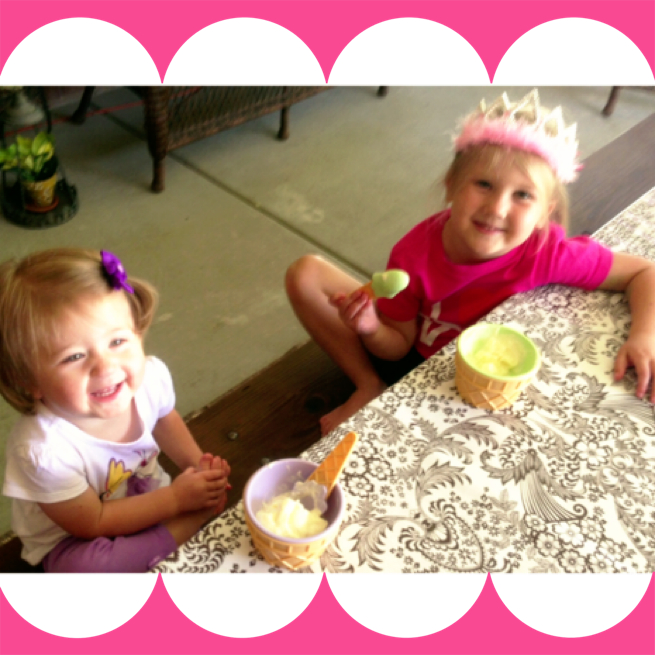 Such a yummy treat for my favorite princess girls!  The laughter and girl talk while we eat our Disney Pineapple Whip Treat is the best part for me! 
I sent some home for Makena and Marli's mom and dad!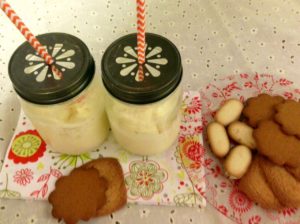 Grandpa and Grandma enjoyed some while we put our feet up after the girls left!  This would be a great summertime patio party treat too! 
Any good summertime treats that you like to make?  Please share them!
Indulge me for just a second while I share a little snipet from my grandma brag book…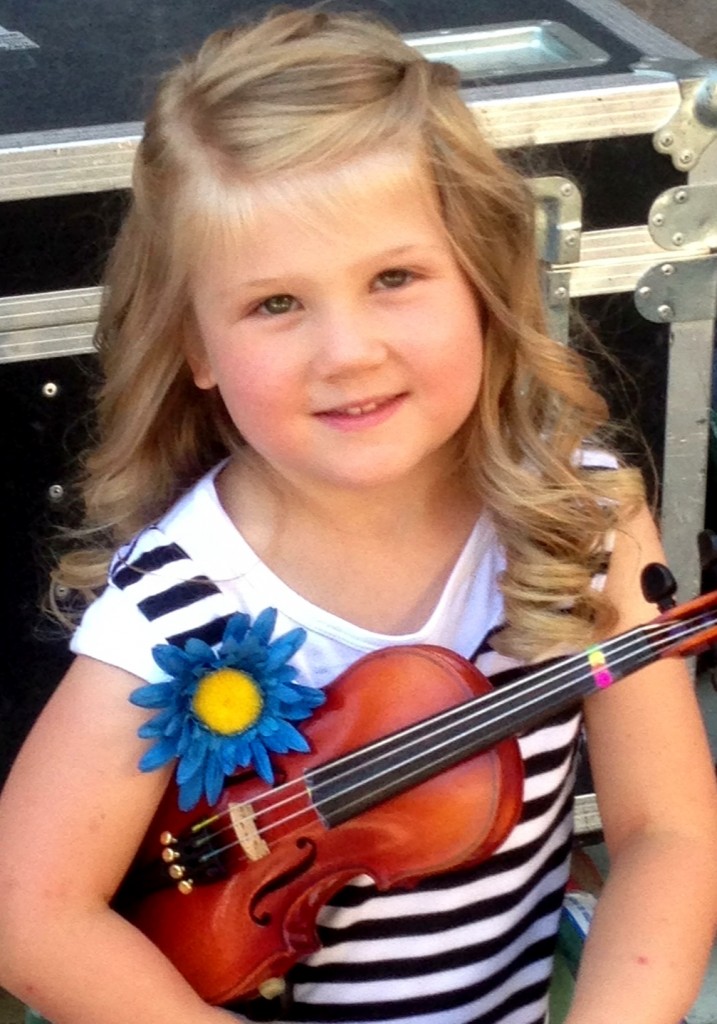 Makena started taking violin lessons a little while ago.  This past Saturday, she had the opportunity to perform with several other students at our local Arts Festival.  Makena did an amazing job and knew her songs so well!  Grandchildren seem to grow up almost as fast as our own children!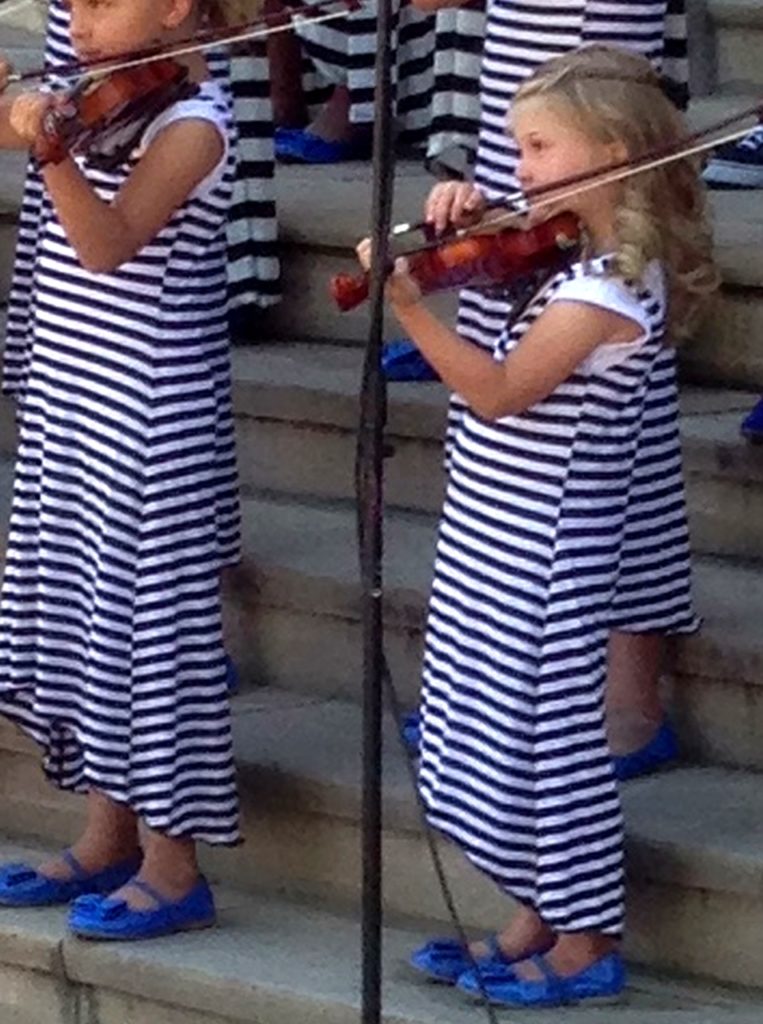 Definitely a top highlight of my summer!
What neat summer memories have you made so far?
–Mary