Hello 2017!
It was such a fun holiday season…but as a new year gets underway, I'll admit I'm dragging a bit.  One lazy morning before we had to head back to work, I asked my hubby what he was looking forward to most in the upcoming year…as pragmatic as always, he simply said, Just another great 365 days, if I'm lucky!"  Then he turned and looked at me with that knowing look that says, "I know you hate New Year's resolutions, so let's see you answer this one!"  Now, I'm not usually quick with a witty come back, but this time I think I genuinely surprised him with my answer….."I'm just going to try a little harder to be a little better!"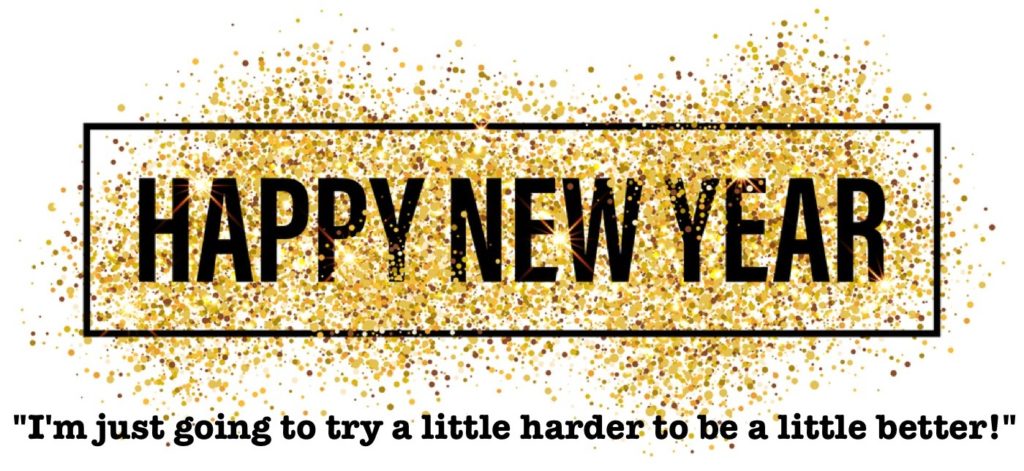 Let's Try A Little Harder To Be A Little Better!
While making New Year's resolutions seems to take on the notion that big changes need to be made in your life…trying a little harder to be a little better seems very doable!  Here's a few things I'm going to try a little harder at being a little better at:
♦ I'm going to try a little harder to be a little better at being more healthy!  A healthy focus shouldn't solely be on weight loss.  I once heard the statement that we should exercise like a diabetic heart patient with a stroke so that you never actually become one!  While this may sound a bit extreme, taking good care of our physical health should always be a priority.  Starting the year off with an exam from our physician will help determine our present state of well-being and where we can improve.  Doing this doesn't guarantee a long life, but working a little harder to be better at exercising daily and eating more healthy will certainly make for a more active, enjoyable one.  My son, who is a dentist, would also add to floss and brush your teeth regularly too.  Dental problems are awful.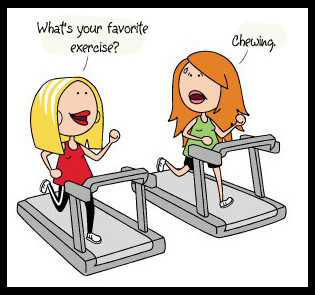 "Someone's health can often be judged by what they take two at a time…..stairs or pills!"  Joan Walsh      
♦ I'm going to try a little harder to be a little better at being more content!  Life can't always be a party. Darn!  We need to learn to appreciate the small things and be present in the moment; find contentment in our daily routines.  As Dave Dero wrote in his article,  Advice From Some Old People, "We don't get to stay on this crazy/wonderful planet forever, and the greatest pleasures can often be found in the most mundane of activities.  Instead of sending a text, pick up the phone and call someone–or better yet, go visit them and have a conversation about nothing in particular.  Those are the moments to hold onto!"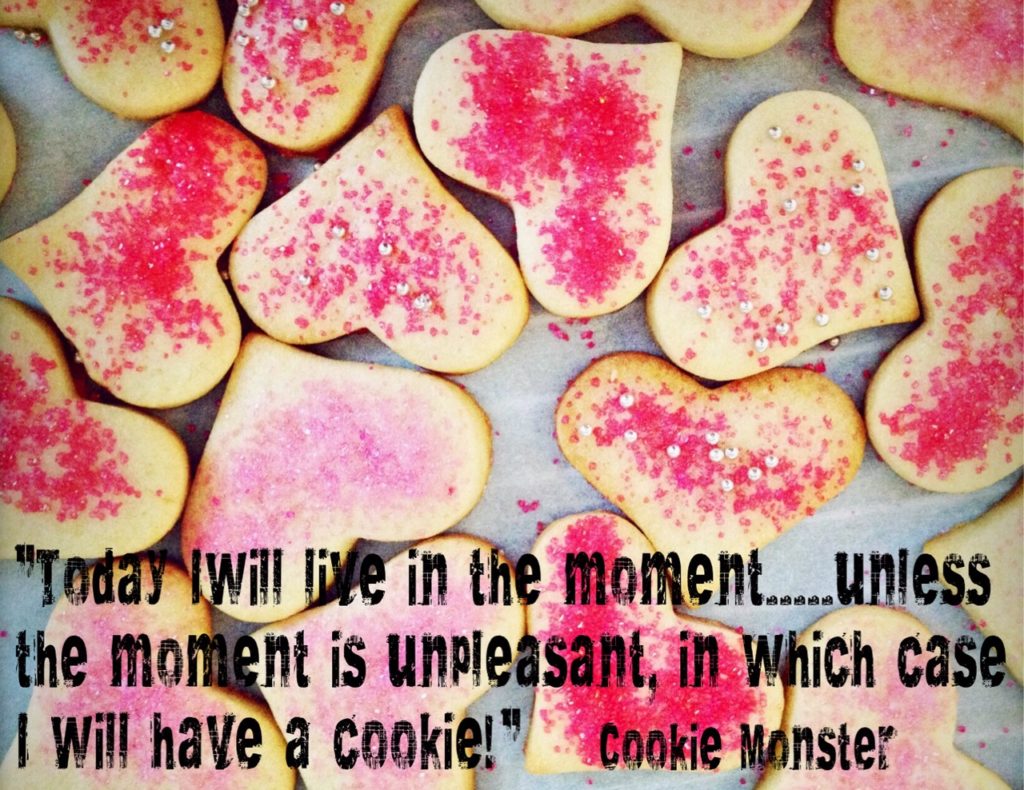 My dad always used to tell me,  "Mary, just enjoy life, don't waste away your days looking for better ones ahead!"     
♦ I'm going to try a little harder to be a little better at being more loving!  We've all heard a lot of good advice on this topic.  There's just no better feeling in the world than knowing that you truly mean something to someone else.  Let's be unafraid to express and show our love for others!  Let's plan things to celebrate love!  Let's make the most of the time we have with loved ones!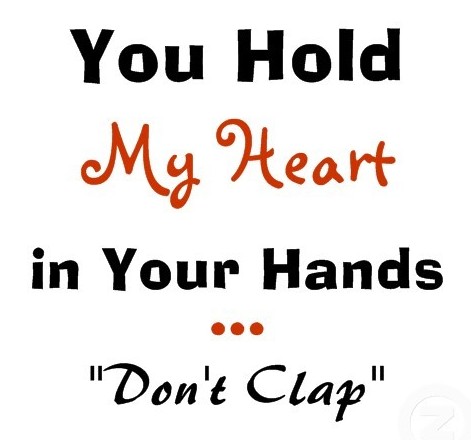 I came across a fun idea for some neat date nights here.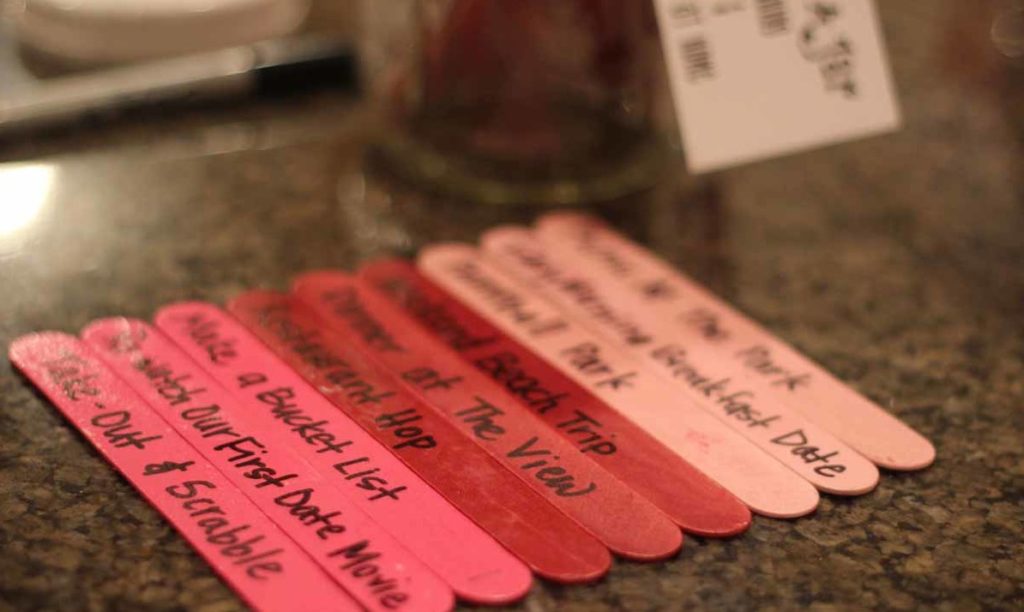 Creating a Date Night Jar helps keep the romance alive–especially when you haven't made other plans!
♦ I'm going to try a little harder to be a little better at giving my best effort!  There will always be demands on our time.  Our dream jobs aren't always a dream every day, family and friends require a certain amount of commitment to help keep the relationships strong–in short, life can get overwhelming.  Let's all remember to take a deep breath when needed, and simply vow to not make excuses and do the best we can in every situation.  Ultimately, I think when we put our best foot forward, so to speak, we are rewarded by others acting in kind…it's a chain reaction of good!  No matter what though, it's just a great feeling when we know we are giving our best under the the various circumstances we encounter!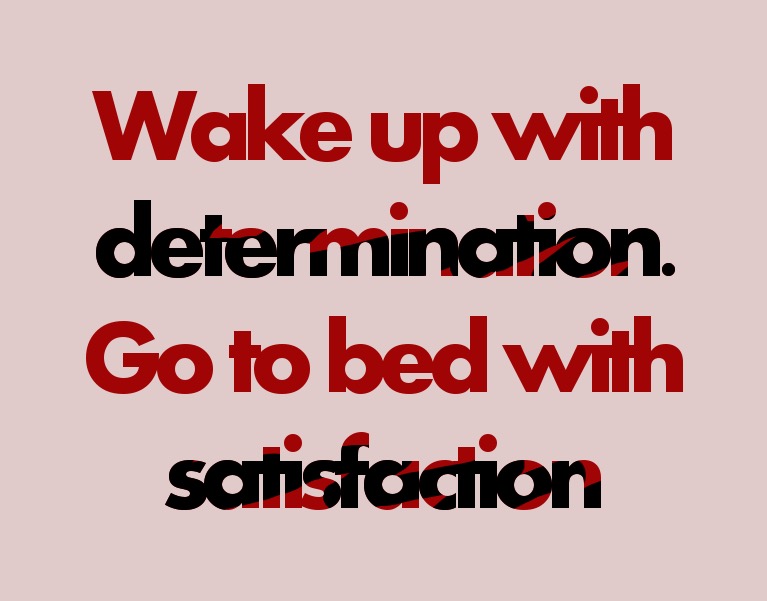 ♦ What I really want to try a little harder to be a little better at this year is enjoying more adventures, connecting with more people who have good energy and learning a few new things that help me grow.  We all have that list of things we want to try someday…..new experiences we'd like to have, perhaps a talent we'd like to develop more–whatever it is, let's pick one or two, make a plan and go for it!  I don't want to wake up one day and be sad that I didn't try some of the things I've dreamed about doing.  My husband and I are taking on something we've dreamed about for a few years now–I can't wait to share more about it in the near future!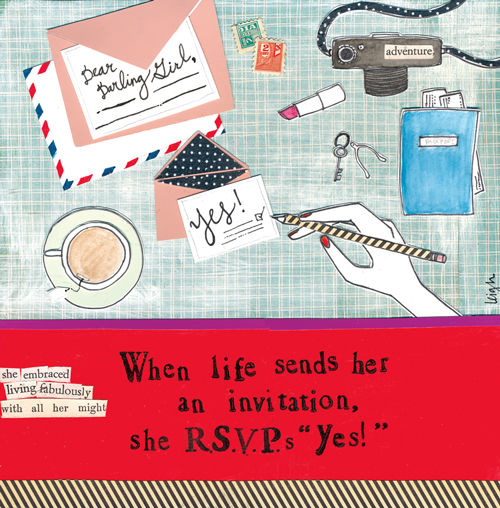 Happy New Year, everyone!  I hope yours is off to a great start! 
Inspire us!  Share some of your goals and plans for the coming year.
–Mary