Garden Therapy!  Unconventional Yard Tools!
Summer is well underway and the weather is definitely heating up!  If you're like me, I find the best time to do a quick hour or so of gardening is first thing in the morning or later in the early evening.  For today's edition of Garden Therapy, I thought I'd share a few of the unconventional yards tools I use that I find come in handy and help me with the upkeep of my pots and flowerbeds this time of year…after all, aside from my summer bucket list that I'm working on, I have other very important things to do besides yard work… like shopping with my daughter and playing with my granddaughters!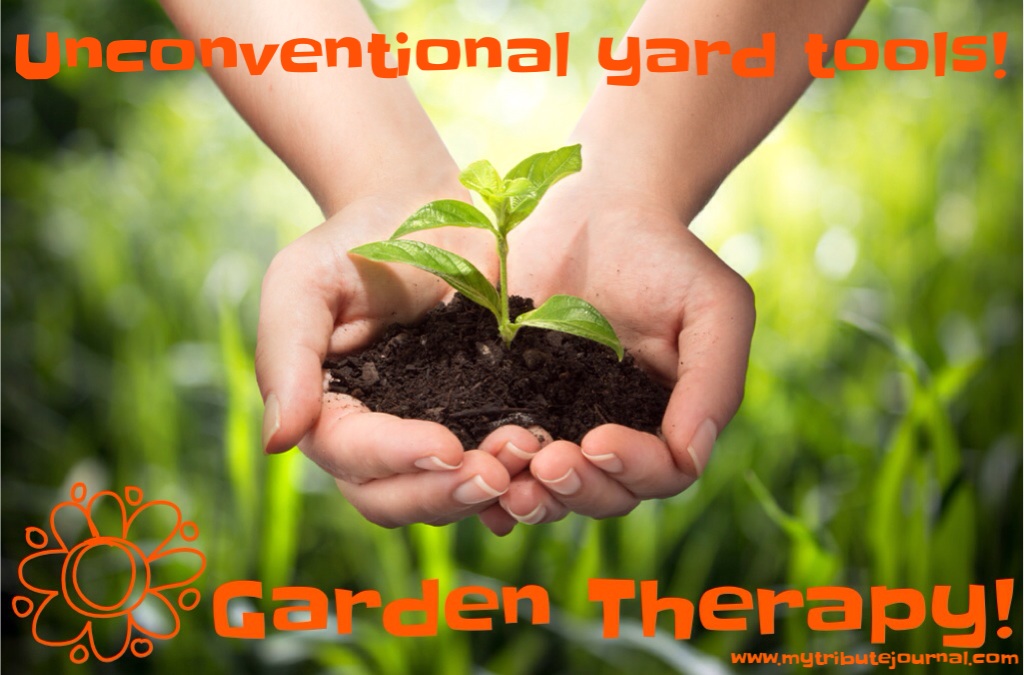 A Serving Spoon!
When my husband and I got married, we received several extra sets of our serving utensils for wedding gifts.  While I did exchange a few of them, I ended up keeping more than I've ever needed through the years, so I pushed the limits of my ingenuity (?) a little, and found out that instead of using a typical hand shovel for planting some of my flowers, one of my serving spoons, with its oval shape and pointed tip, is the perfect yard tool to use on small flower bunches in my pots or for working around more compact spaces in my flowerbeds.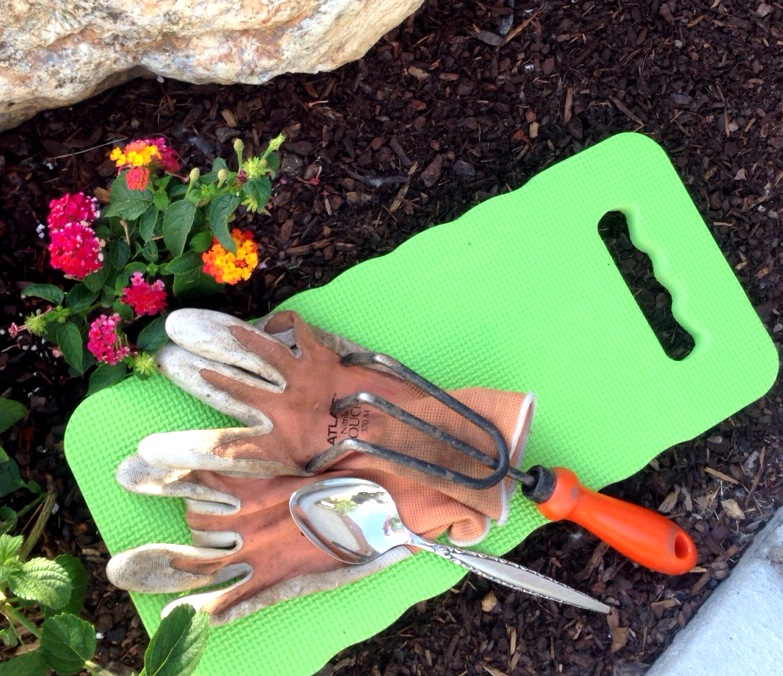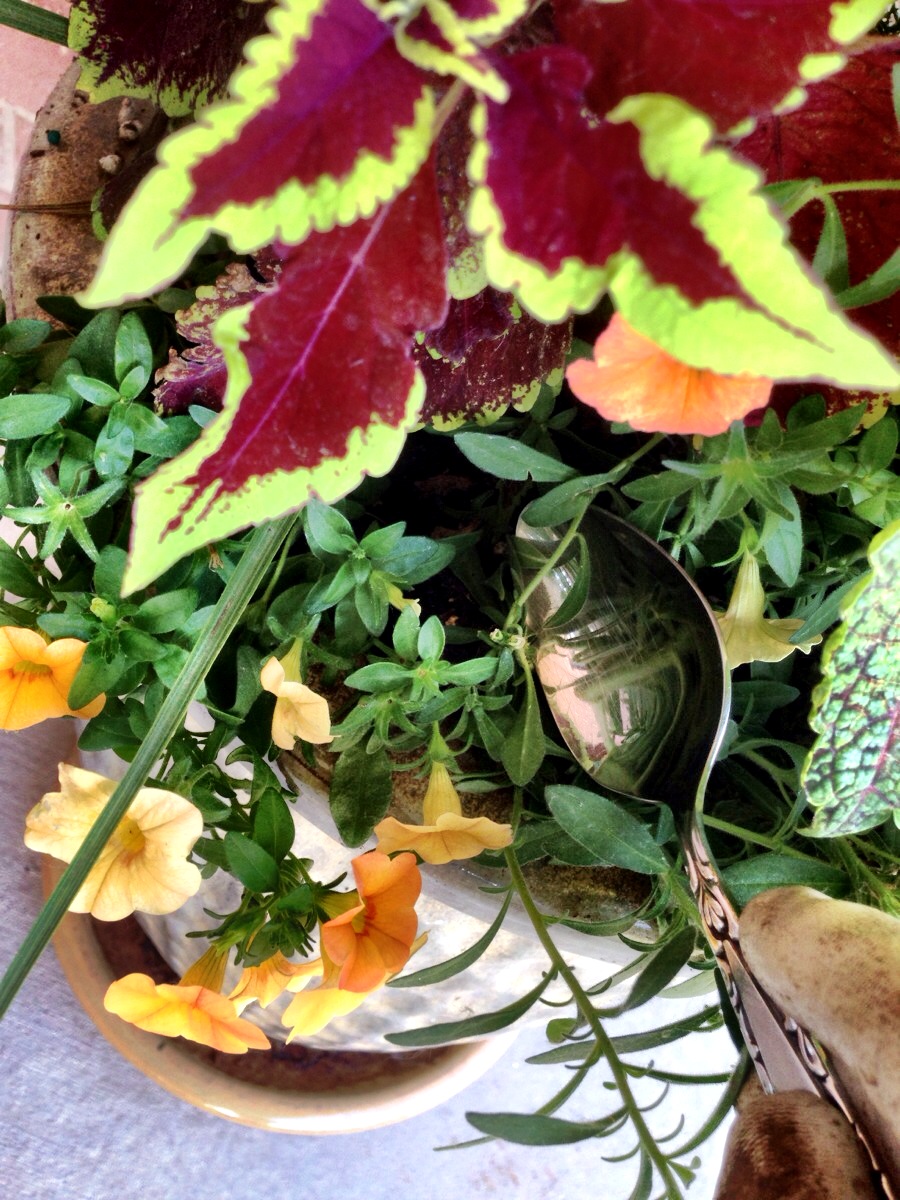 Band-Aid Scissors!
This wonderful discovery to easier garden maintenance came by sheer happenstance one afternoon as I pulled into my driveway when I arrived home from work at the hospital.  I noticed that a few flowers and some ivy in a couple of my front porch flowerpots needed to be dead-headed and trimmed up a bit.  Rather than take the time to walk all the way back to the tool shed to get my garden clippers, I just pulled out the Band-Aid scissors I had in the pocket of my nursing uniform and "Walla" (think singing angels here) the size and shape of these scissors made it less awkward to maneuver around tightly arranged plants in my flowerpots…in the past I've accidentally cut off a good blossom while trying to trim a dead one–ugh!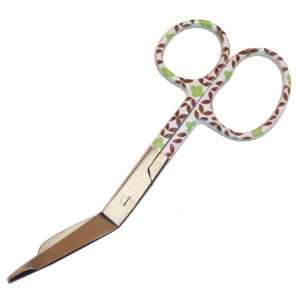 A good pair of Band-Aid scissors can be purchased at most any drug store–I just keep an extra pair in my laundry room now, then they're handy to grab when I need to trim up a few flowers or stray vines. You can also sharpen these scissors with a regular knife sharpener too.
A Janitor's Hand Broom!
The older I get, the more I've come to appreciate the addition of this unconventional yard tool to my gardening supplies.  When I'm working in my flowerbeds spreading soil pep or pulling a few weeds, it's nice to be able to just sweep any dirt off the curbing or sidewalk as I go without having to always get up and down to sweep with a big broom.  This janitor's hand broom is also perfect for sweeping up large leaves or other debri that get in your gardens.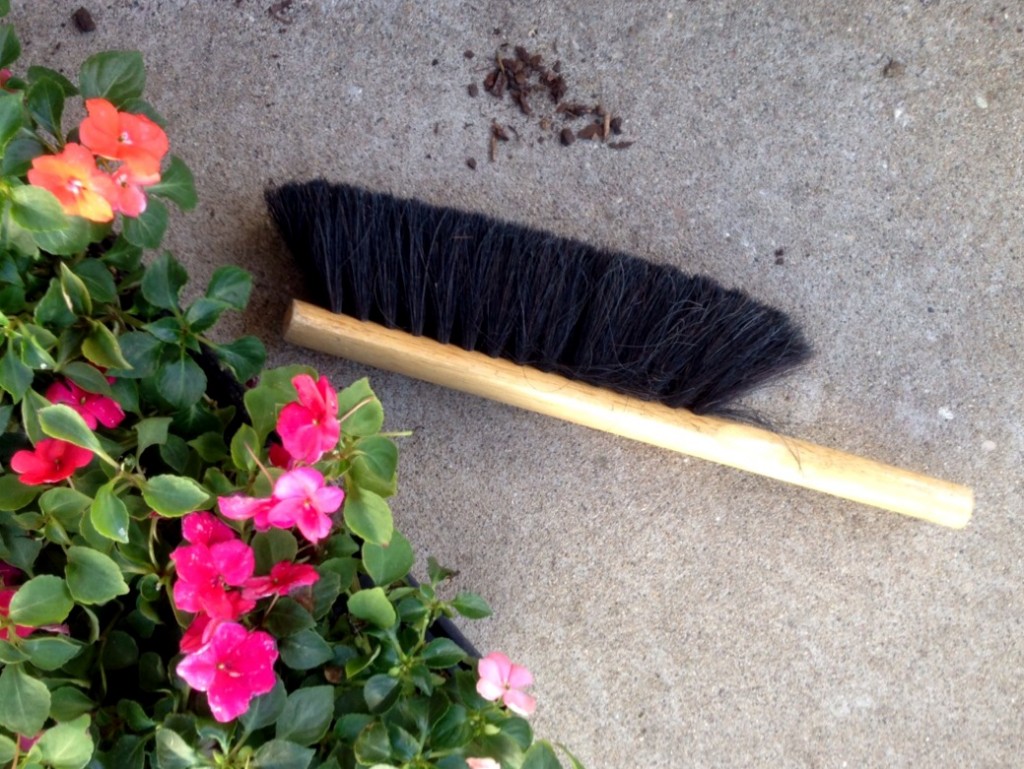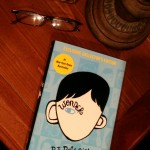 A Gallon Milk Jug!
I guess you wouldn't necessarily categorize a gallon milk jug as being a yard tool, and it's probably not likely that one will make it on a Pinterest garden board, but I've found it's sure handy to have one around when it comes to watering some of the plants in my yard.
Most plant foods come with directions for 1 tablespoon to be added to a gallon of water, so a gallon milk jug makes mixing fertilizer more convenient, and the smaller, round bottle opening, along with the handle combine to make it easier to pour the ferlitilizer solution directly around the base of the plants.  (FYI, I tend to prefer Ferti-lome blooming plant food because the granules are very fine and dissolve quickly when added to water.  My plants seem to thrive with this fertilizer during our hot, dry summer climate in Utah.)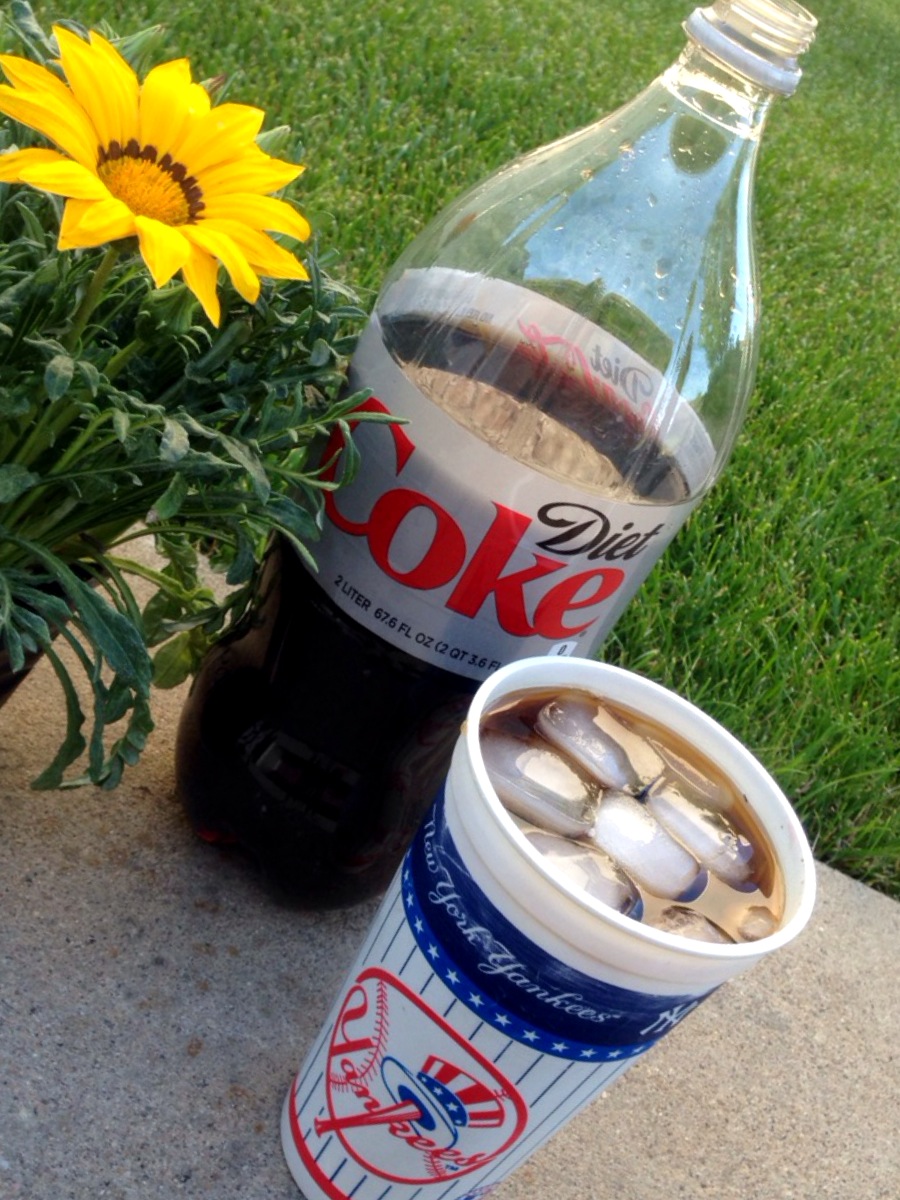 An empty liter bottle works great too–that way you can enjoy your favorite drink while you're working then water your plants after!
If you're a homeowner, for the most part, doing some yard work is simply a fact of life, so over the years I've tried to embrace this motto in my life…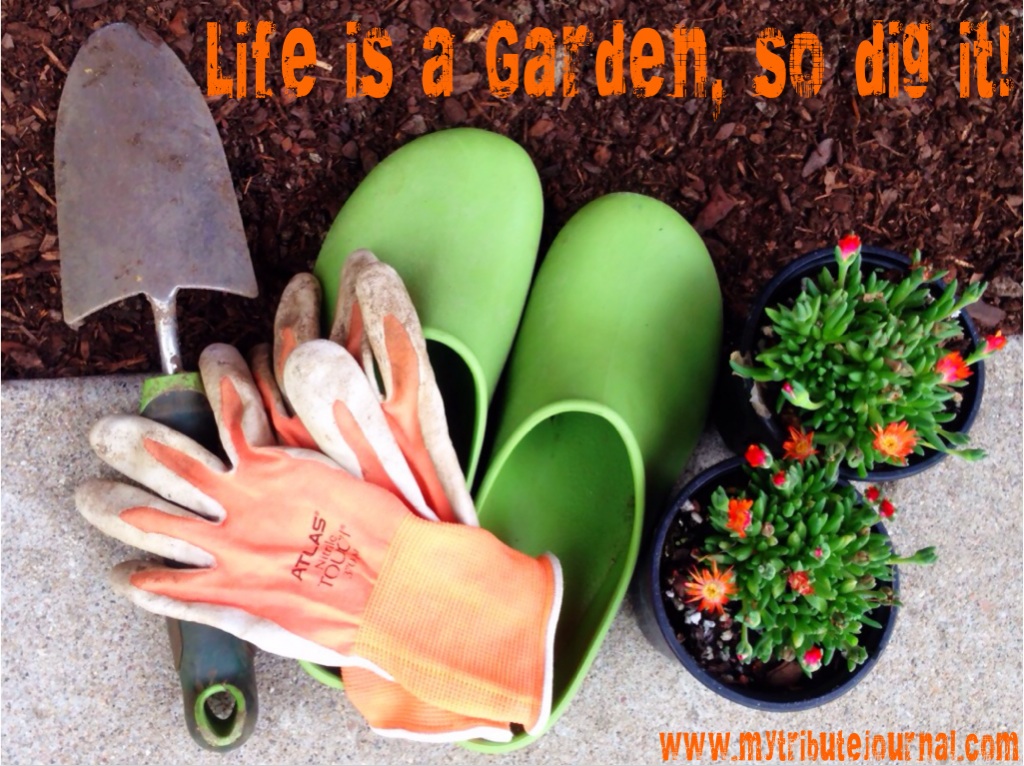 …while still making plenty of time to "hang out" with some of my favorite people!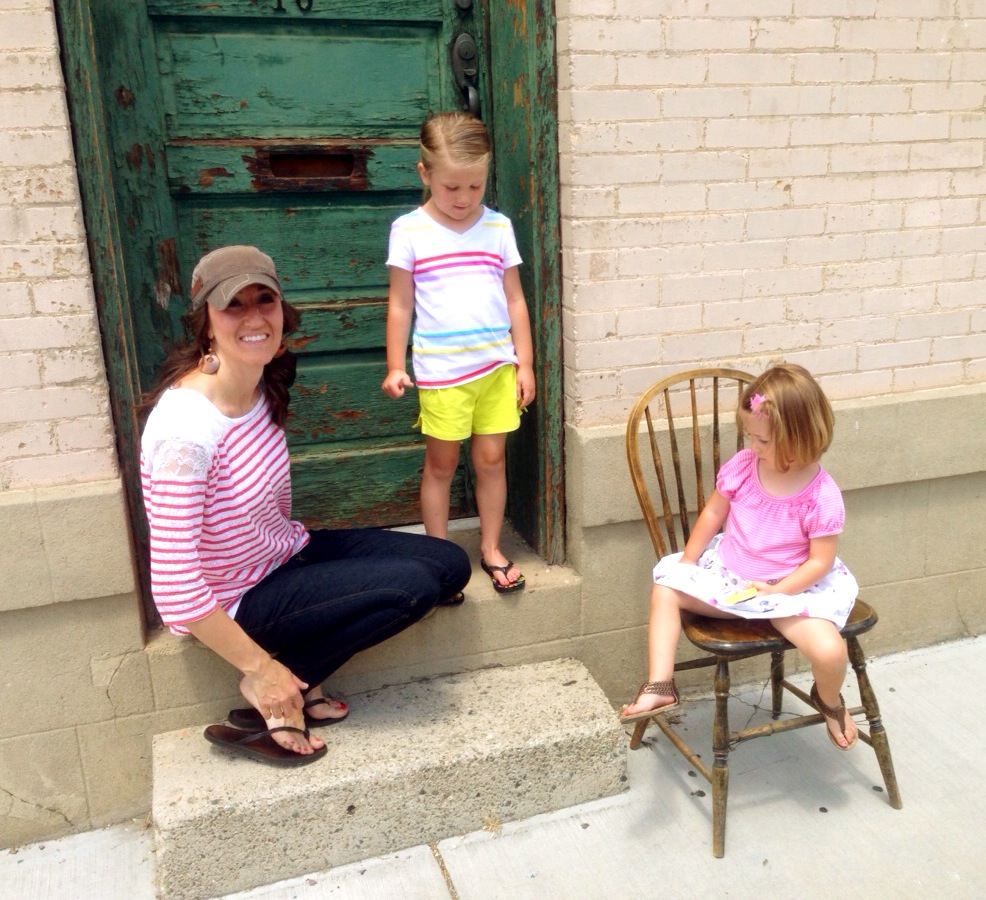 Any quirky things you use to make yard work easier?
We've all heard the saying, "Love began in a garden!"   I hope some of these unconventional yard tools help make your gardening easier this summer and help you love doing your yard work a little more.
–Mary