Garden Therapy!  Fall Foliage!
As much as I love spring gardening and giving my yard a fresh start after the cold winter months…there's just something about fall that really speaks to my soul!
One of the things my husband and I love to do during the fall season is take drives up by the beautiful hillsides and mountains near our home as the autumn leaves start to make their debut!  You can't help but be inspired to go home and incorporate some of the brilliant colors in your own yard.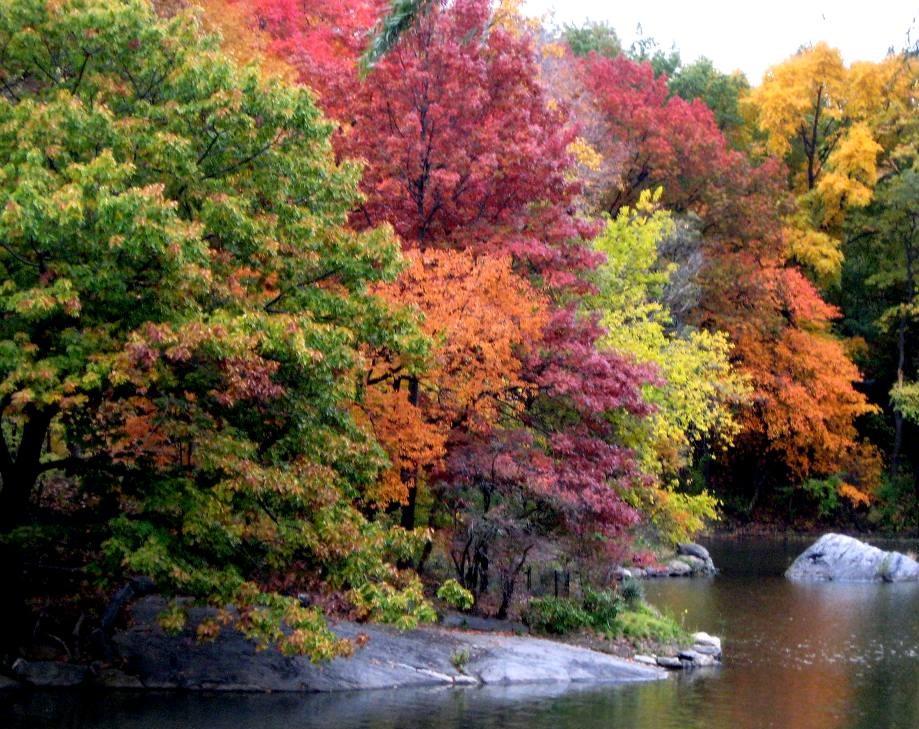 (City Creek Canyon)
"There is a beautiful harmony and colorful luster about autumn!"  Percy Bysshe Shelley
Best Plants For Adding Fall Color To Your Yard!
When my husband and I plan what trees and plants to use in our landscaping, our goal is to have it look like we plucked up a little piece of our local mountainside and placed it in our yard.  There's nothing quite like a good mix of beautiful trees and foliage to help enhance the texture and color of your gardens and flowerbeds.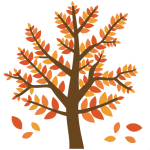 Colorful Trees!
One of my very favorite trees is our Autumn Blaze Maple that sits front and center in our yard as you walk out the front door.  This tree has beautiful green leaves in the spring and summer that gradually turn a deep orange-red color come fall.  It has very few seed pods/helicopters typical of maple trees, so it isn't messy and it's resistant to bug and insect invasion.  This beautiful tree provides lovely filtered shade and can tolerate a sunny location without the leaves turning brown along the edges from too much sun exposure.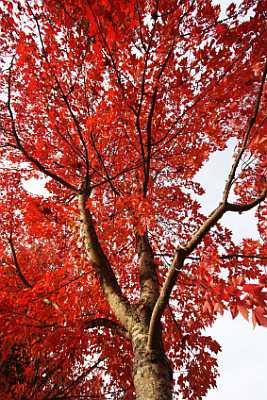 A colorful tree for the more shady areas of your yard are Red Japanese Maples.  While their leaves are a pretty reddish green during the spring and summer months, they take on a deep color of marron red when the first chilly air of fall sets in.  We have several of these trees bordering the north side of our patio–their lacy leaves provide the perfect ambience for early fall dinners.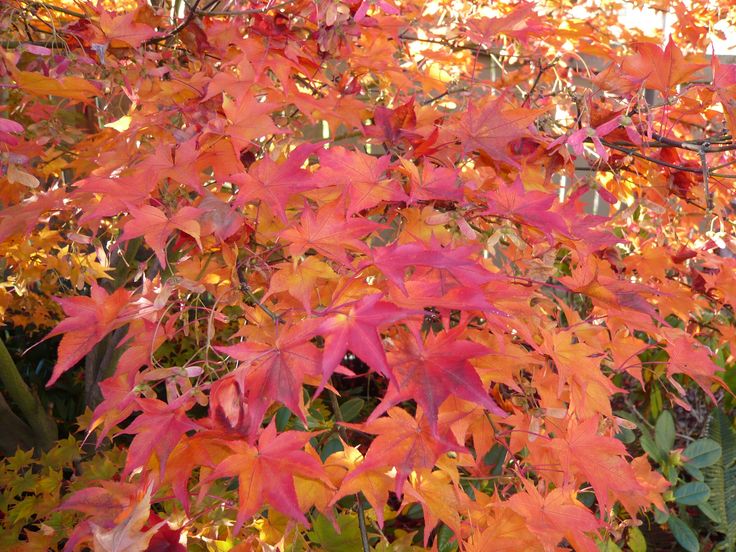 Where I live in Utah, you'll find pretty Service Berry trees in the local parks and canyons.  They have a little white flower in the spring and pretty yellowish-orange leaves in the fall.  We have the dwarf variety so these trees won't get too big and are a pretty addition to your yard if you want some added fall color.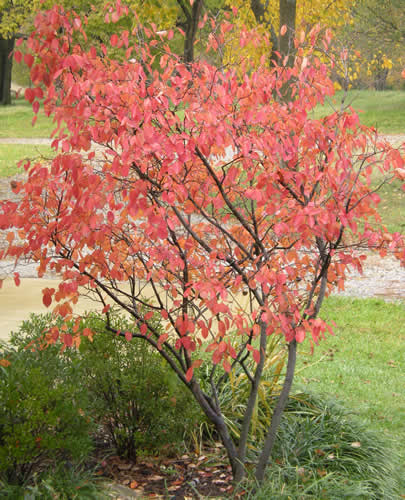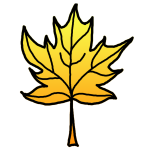 Shrubs and Vines!
One of the things I probably love most about my yard during the fall season are the fun variety of shrubs and bushes that are intermingled within the various ground covers and lingering flowers that turn pretty shades of red, yellow and orange during September and October.  They make a big statement and are low maintenance…that's a definite win/win in my book!
One of my very favorite shrubs is the Low-Grow Sumac.  They have healthy green foliage during the regular growing season, but have brilliant fall color in the latter part of September through November.  As the name implies, they don't grow too tall, but can spread up to 6 feet, so depending on how much space you have, you may want to keep them trimmed back.  These shrubs are native to Utah and need only a minimal amount of watering and are resistant to most plant pests.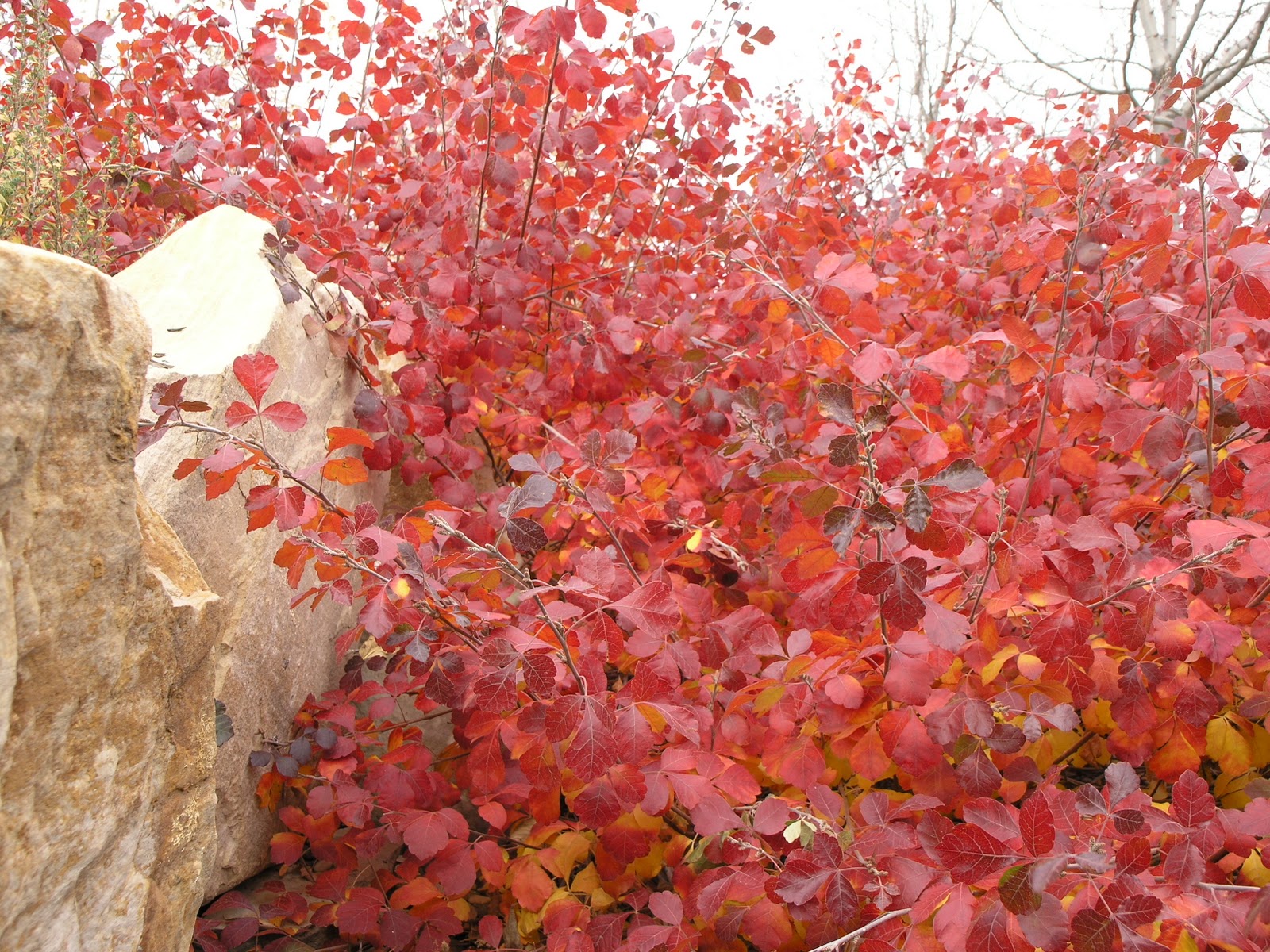 The beautiful color of Red Twig Dogwood's doesn't come from their leaves, but rather the deep crimson of their branches once the leaves have dropped.  Dogwoods are deciduous, meaning they lose their leaves once the nights start getting cold in the fall, but not to worry, the red twigs are gorgeous all on their own.  Definitely a unique novelty shrub that would add some autumn pizzazz to any yard wanting some fall color!
If you have an unsightly fence or cement wall that needs a little foliage décor, planting a Boston Ivy along the base might be a good solution.  Growing them along a garden trellis or pergola is also a good way to create a little backyard privacy.  In the spring, new leaves of Boston ivy are reddish.  They typically turn green during the summer, before reverting to deep red color in the fall.  These plants are vigorous growers, so prune the vines each year in late winter to keep them in check.  (It's not recommended, however, to plant Boston ivy near or on your home as they can be quite invasive.)  These plants are very hardy and respond well to pruning, so have no fear.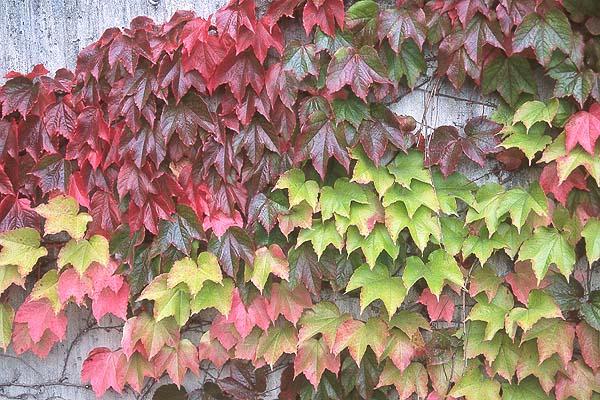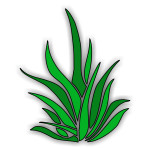 Grasses and Ground Cover!
While not particularly colorful in and of themselves, I think any type of ornamental grasses and leafy groundcovers are a great addition to any yard as a neutral backdrop for all the other fall foliage showing off their pretty colors!  Karl Foerster reed grass is probably the most popular of these types of grasses. (It's named after the legendary German nurseryman, who during WWII hired Jewish friends to tend to his plants.  He also refused Nazi orders to grow only native German plants, he simply grew the plants that thrived with minimal care–the reed grass that now bears his name being one of them.)  It's wheat-like shafts remind me of late summer weeks spent on our wheat farm when I was younger and the beautiful ripe fields rippling in the wind right before they were harvested.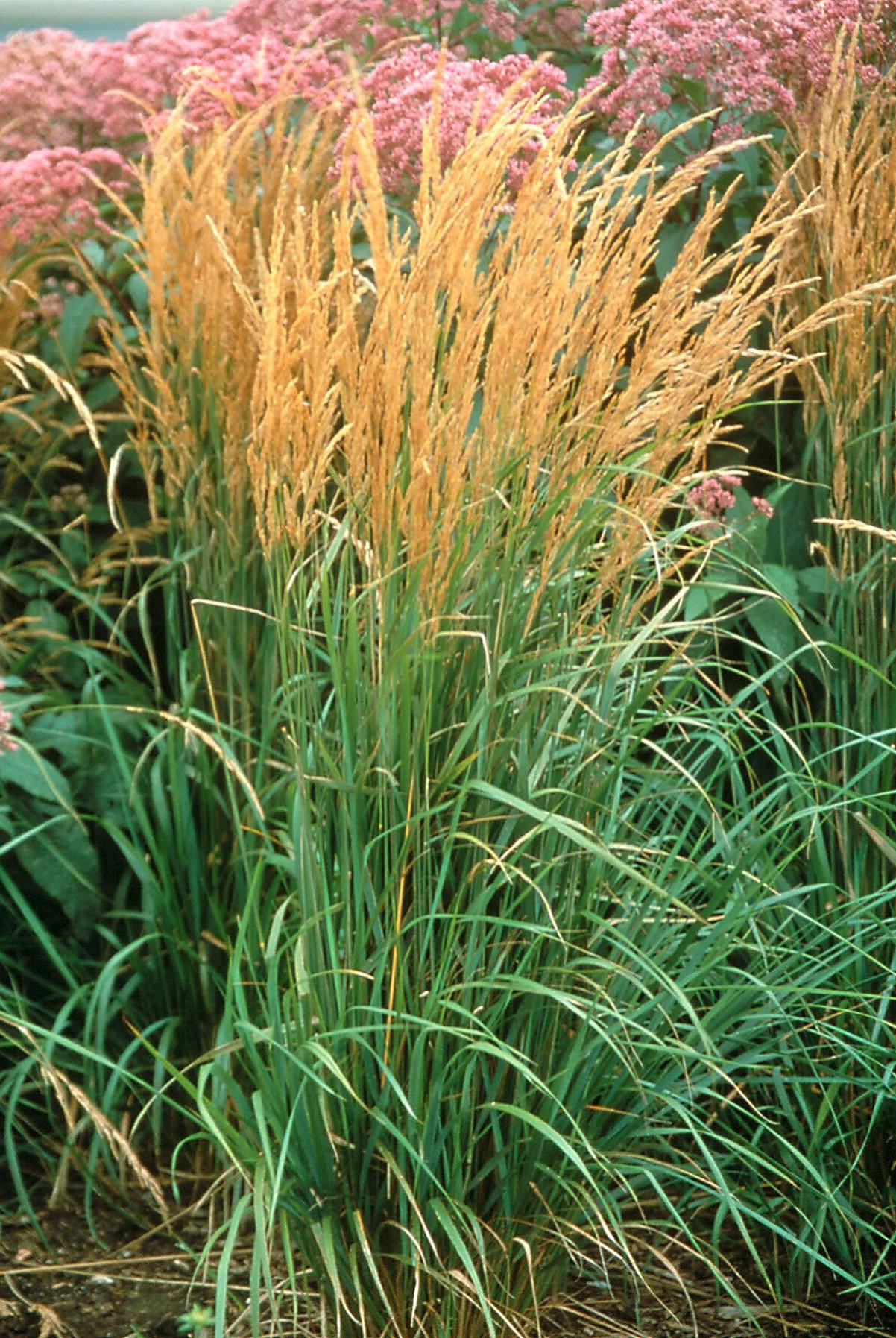 When I visited my son this past year in Georgia, I was introduced to the beautiful Pampas grass that he has in his yard–it is a popular ornamental grass in the south, but does well in other regions too.  You can get Pampas grass in a white or pink color and its feathery plumes have such a unique look.  It can get pretty tall, so for most yards, you might want to plant the dwarf variety.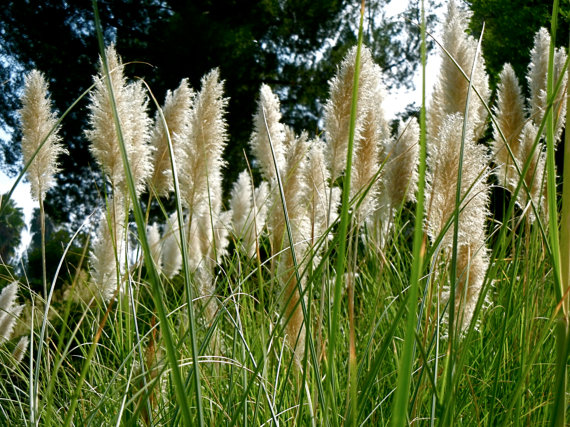 Ground covers not only provide beautiful texture and foliage for your flowerbeds, they help prevent weeds from taking over too.  One of my "go-to" groundcover's is red sedum.  It has pretty scalloped leaves that turn reddish-purple in the fall.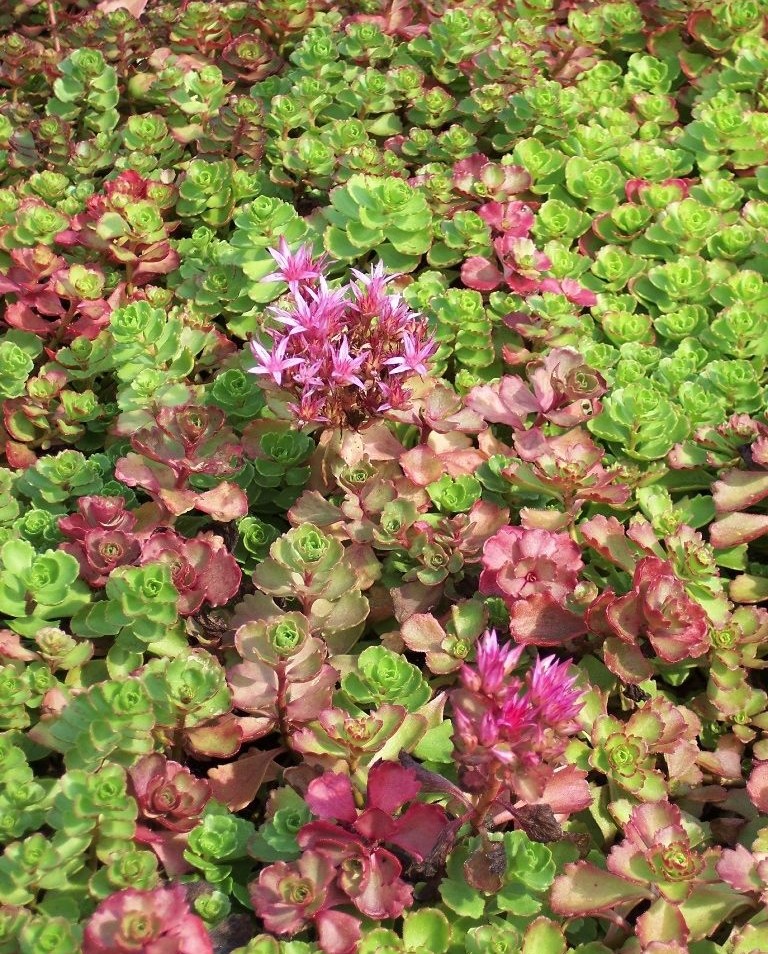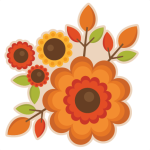 Fall Flowers!
While most of the flowers in our yards are past their prime as summer stars winding down, there are some that seem to get a second wind and are even re-energized when the cooler fall weather begins!  It's a good idea as you plan your landscaping to plant a few perennials that bloom in late summer/early fall.  I especially like gazanias for that very reason.  They are pretty during the summer, but add a deep, vibrant color to your flowerbeds when fall arrives.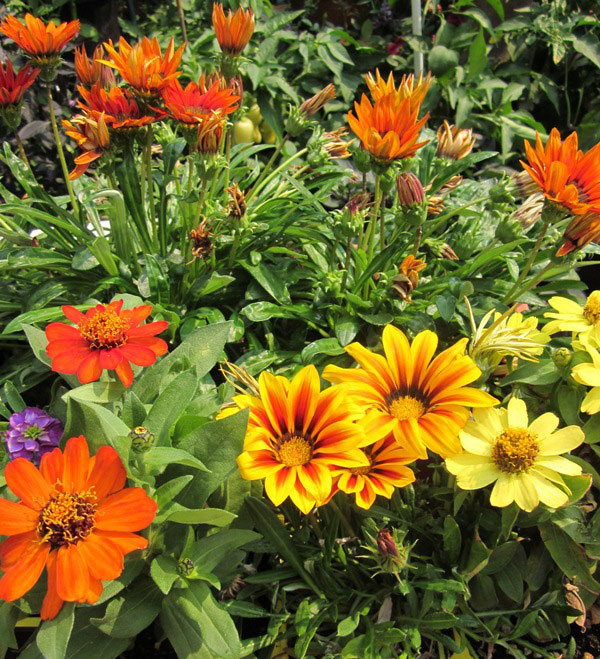 When it comes to fall flowers…I don't think there's any doubt that the ever popular chrysanthemum is a seasonal favorite!  I love the variety of colors they come in and the limitless number of ways you can display them to really get your fall vibes going.  I used to love when I'd visit my daughter while she lived in New York City, how chrysanthemums were often planted around the base of the trees that lined the streets, accompanied by other fall plants, as well as an occasional pumpkin for an added festive flair!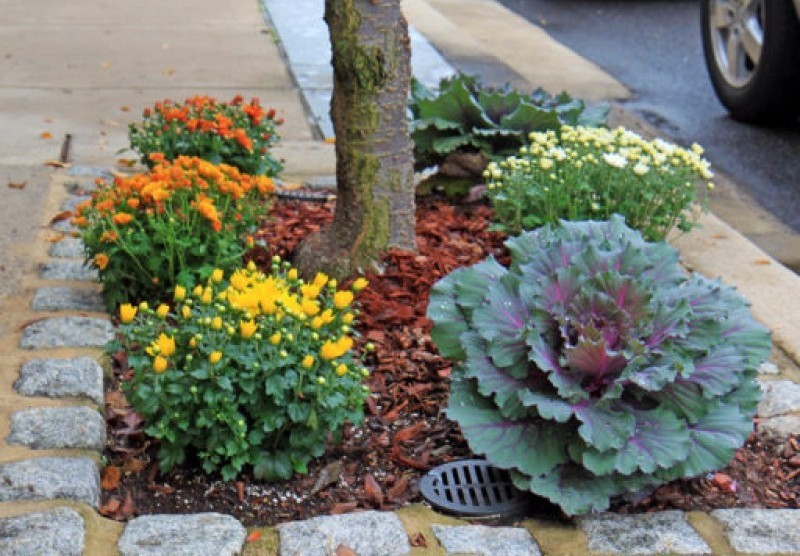 At a local vintage market, "mums" are displayed in so many unique ways that you can't help but feel ready for fall after you browse all the quaint shops there.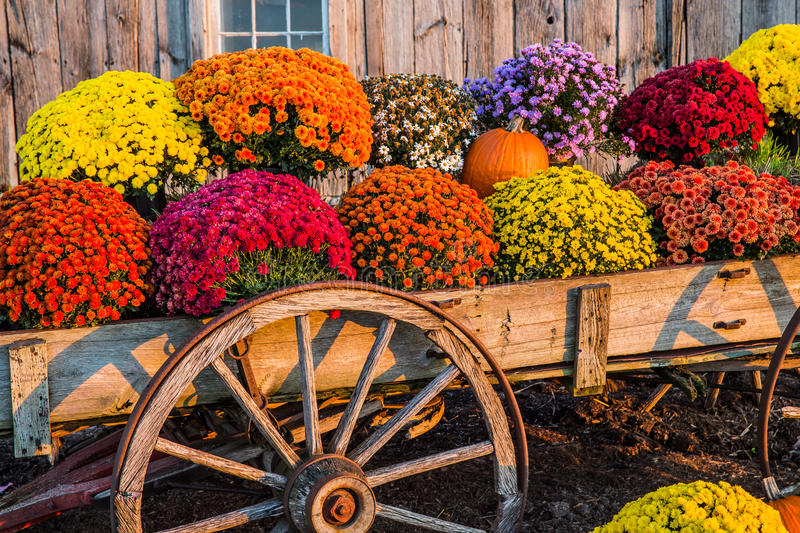 (Gardner Village)
Another popular fall flower that keep their dazzling brilliance until the first frosts of winter are Black-eyed Susan's.  Did you know that you can plant Pansies now for some added touches of fall color in your yard, and since they go dormant during the winter, they'll bloom again come the first signs of spring!  That's good bang for your buck, so to speak.  Beautiful Cone Flowers bloom all summer long, but since the weather has cooled off a little, my daughter's cone flowers have taken on a deeper hue of red.   While technically not a flower, the vibrancy of the leaves on my Coleus are as pretty as any of my flowers this time of year.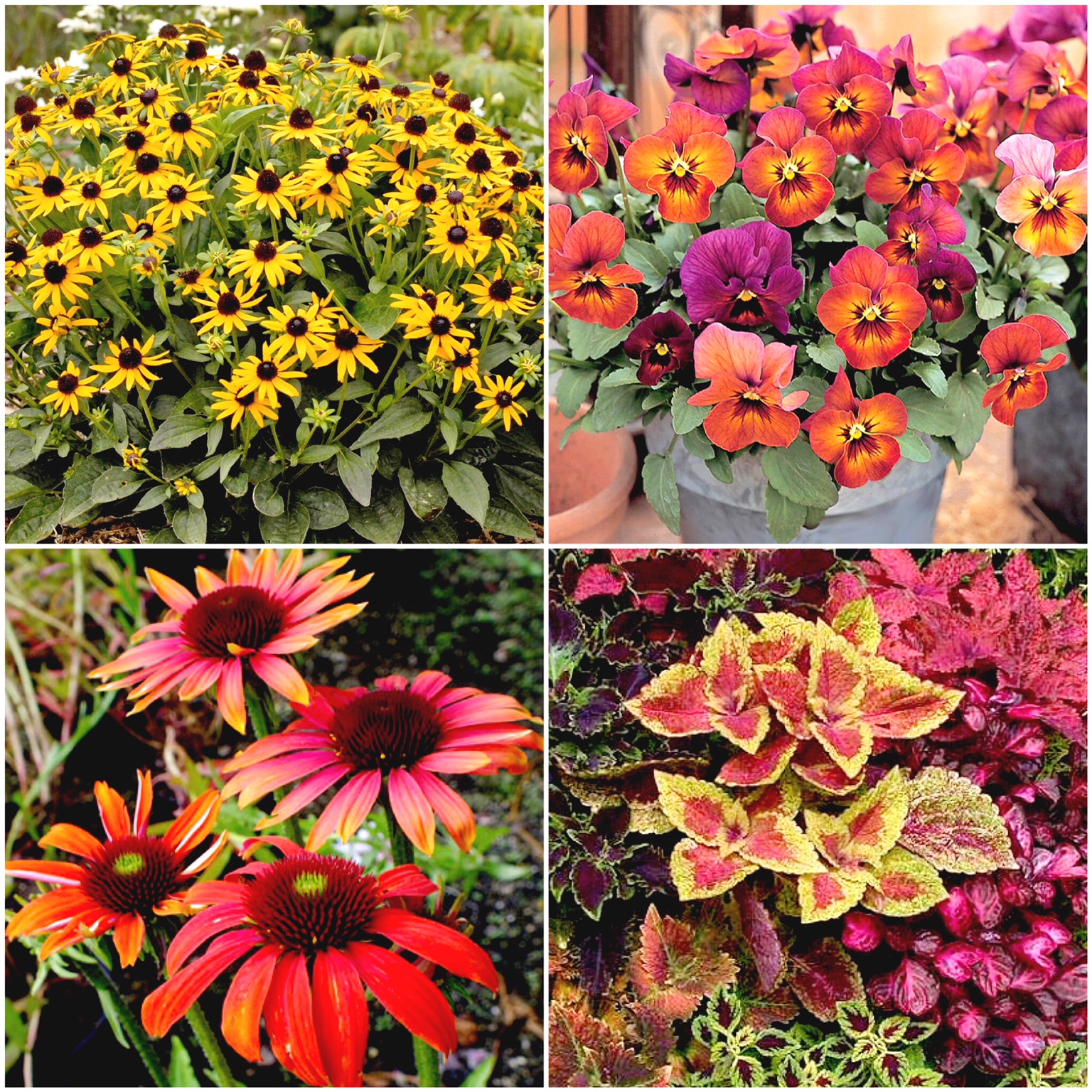 Something as simple as a fall flower pot or planter placed on your front porch is also a great way to embrace the fall season.  Most garden centers have some that are ready-made or a sell a variety of plants for you to pick from so you can plant one yourself.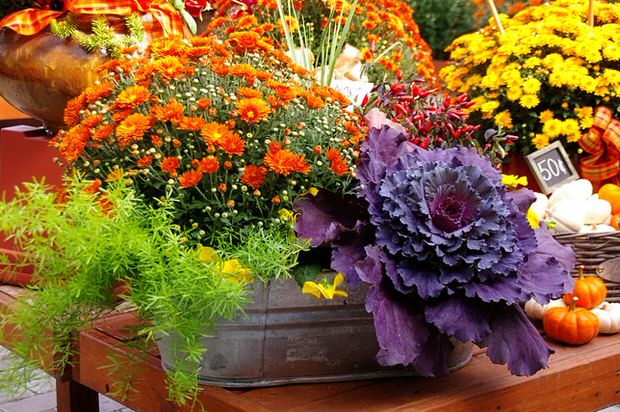 My grandkids have found that the best thing to love about fall foliage is to simply go outside and play in it!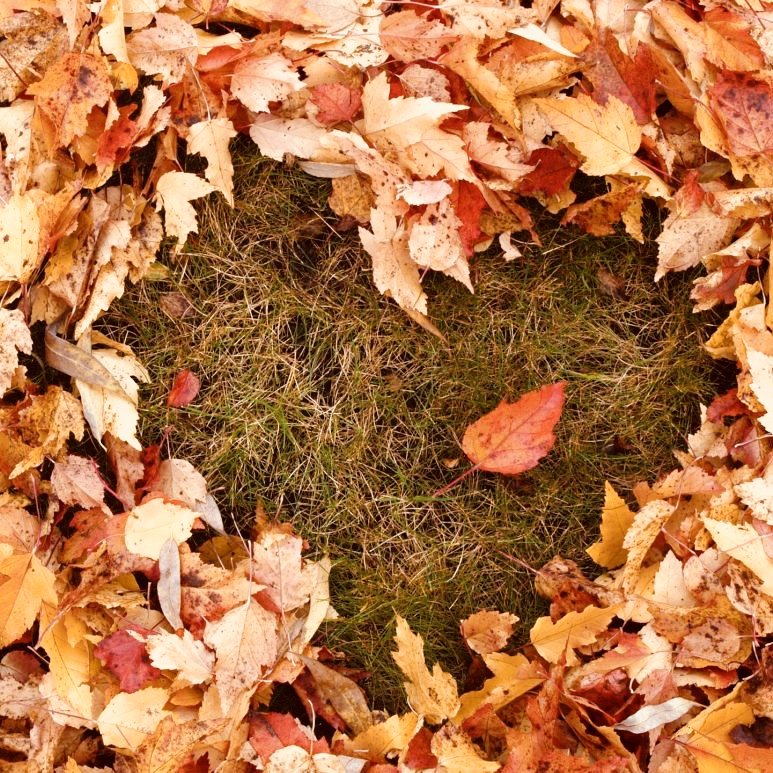 While it may be a little sad to say good-bye to all the bright colors and lush greenery of summer…I think the rich, deep tones of autumn makes it a little easier to ease into fall and winter.  Besides after busy summer schedules…there's a lot to be said for cozy nights, warm blankets, and everything pumpkin spice.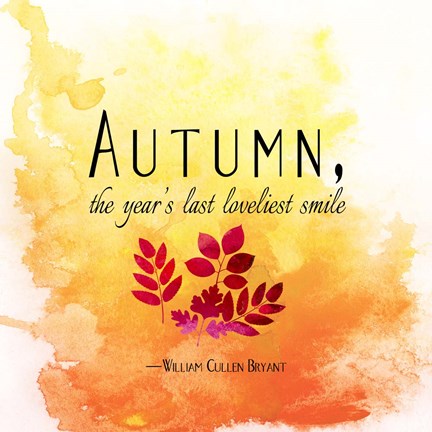 Happiest fall wishes, everyone!
What fall flowers do you love?  Do you have any  fun, fall traditions?
–Wishing you all the best, Mary