Creating Your Home Sweet Home!
I am so excited to introduce the second of three new features to be highlighted regularly on my tribute journal–a few weeks ago I debuted "Garden Therapy".  I hope everyone has had time to enjoy a little time outside by now, and has peeled back some of the stuffy layers of our long winter funk!
Today, with the help of my daughter, Malia, I'm introducing the "Home Sweet Home" series!
I consider myself a closet decorator, but my oldest daughter, Malia, is the "real deal"–a gifted designer who works with many people to help them build their homes from the ground up!  I'm always impressed with how good Malia is to take a personal interest and special care with her job; she realizes how important our homes are to us and that it's a place where we want our families to feel at home and that many special memories are created there!
Malia and her husband embarked on the home building adventure again for the second time this past year–and with a great deal of patience and finesse, I might add.  Since Malia is in the business of helping others make their dream homes a reality, and is now in the process of creating her own again, I thought it would be fun to have her team up with me here and guest post on occasion to share her tips and ideas on how to help make the process of Creating Your Home Sweet Home a little less stressful and a whole lot more fun!  (If you have bought an existing home, but are working hard to put your unique stamp on it, many of the same principles Malia will discuss still apply.)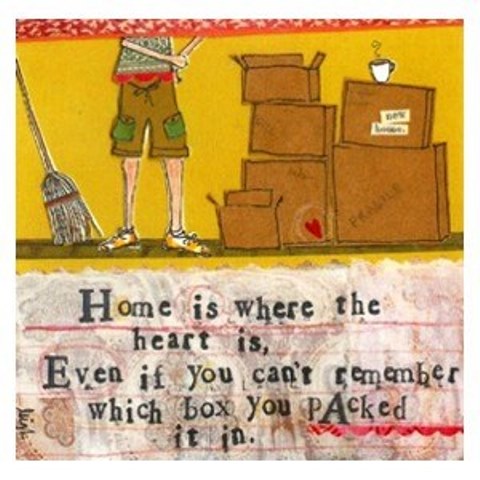 I know over the past year while many of Malia's things have been in storage, this is how she's felt!  To be sure, home ownership is an ever evolving process!  
A consistent theme throughout my dad's written history is the importance of providing a nice home for our family.
"Since the time of our marriage, Merle and I have had a comfortable, pleasant and well furnished home.  The years since then have shown me the basic importance of a home to the happiness and well-being of the family."  LeRoy I. Jorgensen
I have fond memories of my parents carefully selecting furniture and accessories that were not only functional and well made, but that provided a lovely place for their family to be raised.  I always enjoyed spending time with my mom as we decorated and updated my bedroom throughout the years while I was growing up–my mom was clever in her thinking; she hoped that by having me share in the decorating process, I might feel more inclined to keep my room clean!
Here now, are Malia's thoughts on…(I've inserted the pictures)
Plan, Plan, Plan!
Think about your lifestyle and what you really NEED in your home versus what you want from the very beginning.  The floor plan of a home has a huge impact on how you live, so right from the start you need to consider your lifestyle and what works for you and your family.  Consider the ages of your kids, will your family grow in this home, will children be moving away?  Do you like to entertain…small groups–large ones?  How long do you plan on staying in the home?  What rooms and spaces do you use most?  Part of planning is considering the location and style of the home you want.  I personally found that the perfect home in the wrong location will soon not be the perfect home.  Try to find a good location that feels right–one close to work, family and activities that you do often, then you can spend more time doing those things and still be close to home and spend less time on the road.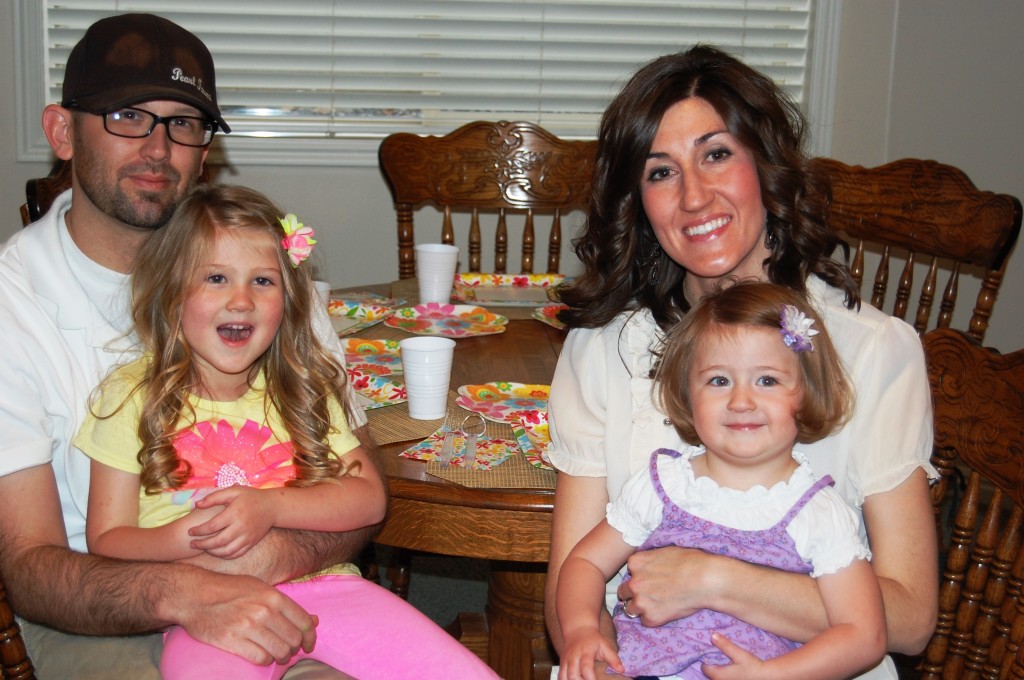 With a young, growing family, Malia hopes to stay in her beautiful, new home for many years! 
Find Your Style!
It's been my experience that people will often find out sooner what really appeals to them when they can see it in person and touch and feel it; often they have a hard time visualizing an entire home just by looking at house plans and samples.  Take time to find pictures of kitchens, family rooms etc. as well as home exteriors that you like; websites like Houzz.com and Pinterest are good resources to consider.  Walk through model homes or visit Parade of Homes in your area and take pictures.  Doing this will help you narrow down the styles you like the most and want to focus on incorporating into your home, it will also help you be in contact with contractors so you can learn more about the building process.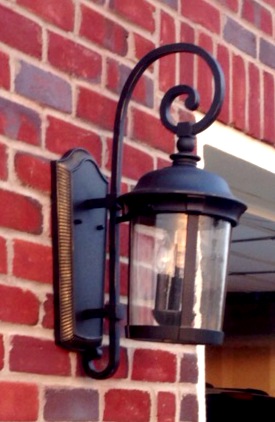 Take walks through your favorite neighborhoods and write down the colors and styles that you like, then when you're picking your own color palette and outside features you can refer to these notes and make similar choices.  Color and style can clash and take away from the overall look and feel of a home.  When people are unsure of what they really want to incorporate in their home, they tend to try a little bit of everything and the end product can look unplanned and very chopped up.  Bringing fabric samples, along with bedding and furniture colors you like and want to use is important when selecting finishes for your home.  I think it's easier to find a paint color or a flooring selection etc. that works best with certain colors in your sofa or other furniture pieces than trying to find bedding or furniture you like to match walls already painted.  You'll be much happier with the outcome and colors will flow better if you take time to match and coordinate finishes.
Budget, Prioritize, and Splurge Wisely
It would obviously be nice to have an endless budget when building a new home or remodeling an existing one.  As you plan your home, you'll be more realistic in your choices if you know where you need to be financially.  When people go way over budget and get into financial trouble when building, the fun and enjoyment that a new home can bring is lost to stress, contention, and an added work load–so a good budget ultimately makes the overall building experience a more positive one right from the beginning.  Things that can't be changed later are best to budget for first ie. lot location and size, square footage, ceiling height in basements, added lighting, decks and patios.  I always tell people that kitchens and masters bedrooms are a good place to spend money that will give you the best bang for your buck if you ever sell in the future.  But let's face it, there are some things we want in our home that may not necessarily be what is needed, but it's worth it to us to set aside the money and do some bargain hunting for those things, because it's our home and we really want to give it our individual touch…besides, as we splurge wisely, we can make most of those types of things a possibility by planning ahead and budgeting accordingly.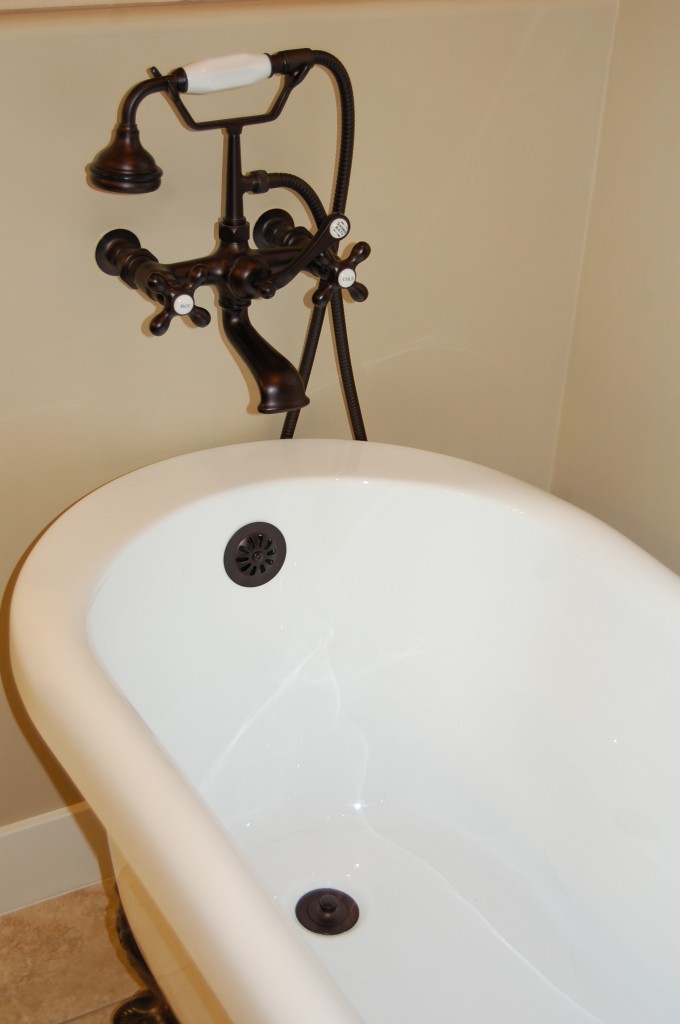 Malia and Shane knew all along that they wanted a claw foot tub in their master bathroom, so they did some research and bought one indepentently of their builder to get the best quality and price, then had it delivered in time to have the plumber install it when the other plumbing was being done so it wasn't an added cost.  Malia also saved money by making her unique ladder towel rack–I'll have her share how she made it in a future post–doesn't it look perfect by her tub!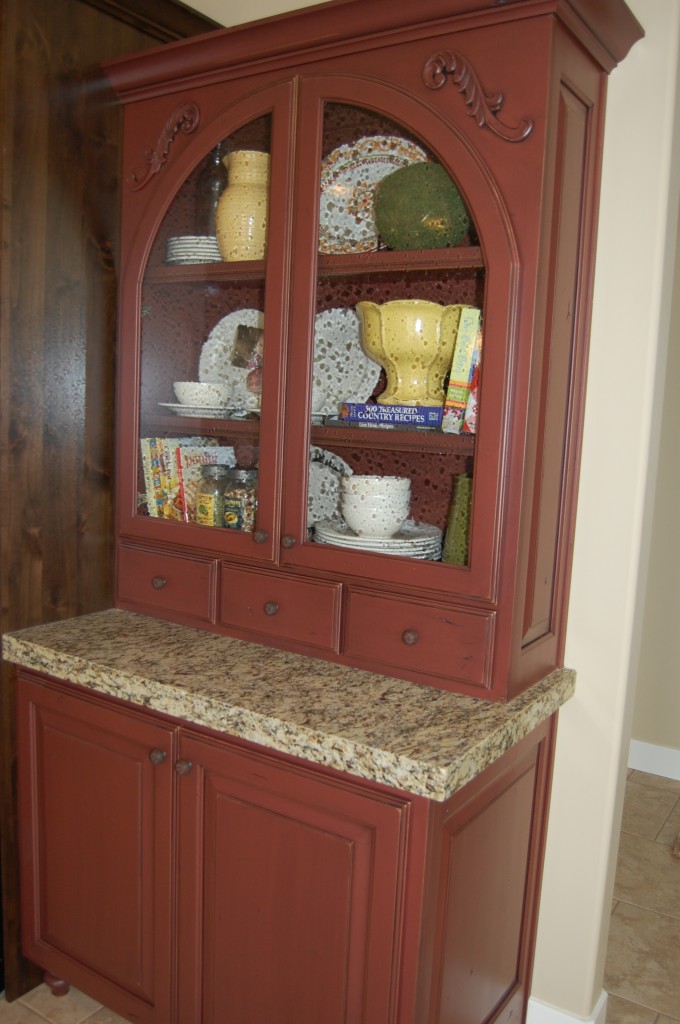 Planning for and adding specialty items like built-ins that look like furniture are nice features to have in your home and always add value!
Pay Attention To Small Details!
Small details added to your home will enhance the big choices you made and the overall look of your home.   Most house plans need more lighting so pay attention to your living and work spaces and add extra as needed.  Placement of light switches and plugs depends on how you are going to use various rooms.  Storage spaces and closet layouts are often overlooked in all the planning and dreaming of a new home.  Little things like the way a door opens can make a big difference in how well a space functions.  Is the hose bib location going to work with how you plan to use it–can you water the gardens and wash your car.  These types of things aren't the fun aesthetics of a home, but are so very important all the same!  Be sure to communicate details carefully to your contractor too.  Don't assume anything, and set correct expectations on every item in your home–big or small!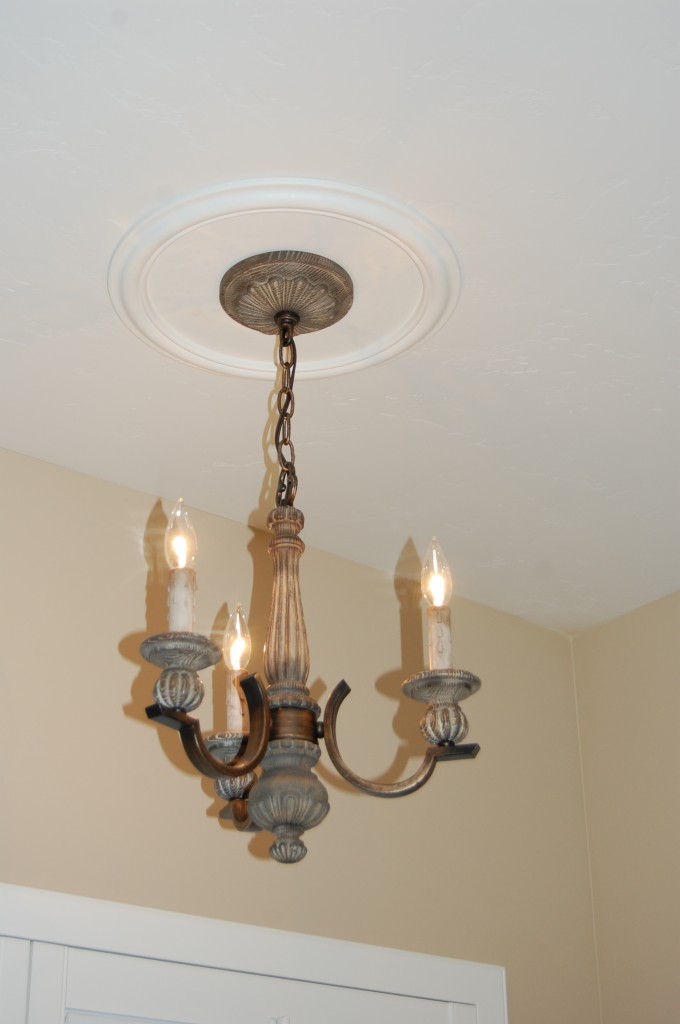 Malia carefully thought out the lighting details of her home and purchased some beautiful chandeliers that not only add extra light, but great character to her home as well! 
Malia also planned for extra support to be added above her study door when the framing was done so her sliding barn doors would be more sturdy when they were hung!   And yes, Malia painted and stained the doors herself–her easy tips coming! 
Finally, although there are many details to worry about and things to stress over while building, don't forget to keep the big picture in mind–after all, you are fortunate enough to be getting a new home that your family will enjoy for many years to come!  My husband and I are worriers and so we would go to our house and see a lot of little issues that needed to be fixed and get really frustrated and forget to "see" all the great things that were done.  One time, one of the cabinet installers at our  house said to us, "Are you guys happy?" –and we were like, "Yeah, of course we are."   But the worker said, "Well, it doesn't seem like it, you seem stressed out and worried.  I'd love to have a new home like this, so count your blessings!"  There will always be things to be worked out during the home building process, but that was a good wake-up call for us, because he was right!  Now that we are finally living in our home, we love it, and some of the things that seemed like such huge problems at the time, are now forgotten.  We are glad that we learned to strike a good balance between pushing through and having certain things fixed to make our home the way we wanted, with the quality we paid for, and realizing that so many things were done beautifully and up to our standard too.
There are still many things we want to do to personalize our home, but it all takes time and money, and on top of that there's a yard and a fence to put in too.  My dad says that the definition of a homeowner is someone who is either going to or coming home from the hardware store!  So true!   It's good to have the mindset that some things will just have to come slowly.  I remember my mom's living room was empty for awhile after they built their home so she could save and get what she really wanted for that space, she didn't want to just throw any old furniture in this new, beautiful room.  I have to remind myself to enjoy the journey of putting the finishing touches on my home–doing things right takes time and careful planning at this stage too.
Just be aware beforehand that building a home is a crazy roller coaster ride of every emotion, but well worth it in the end!
–Malia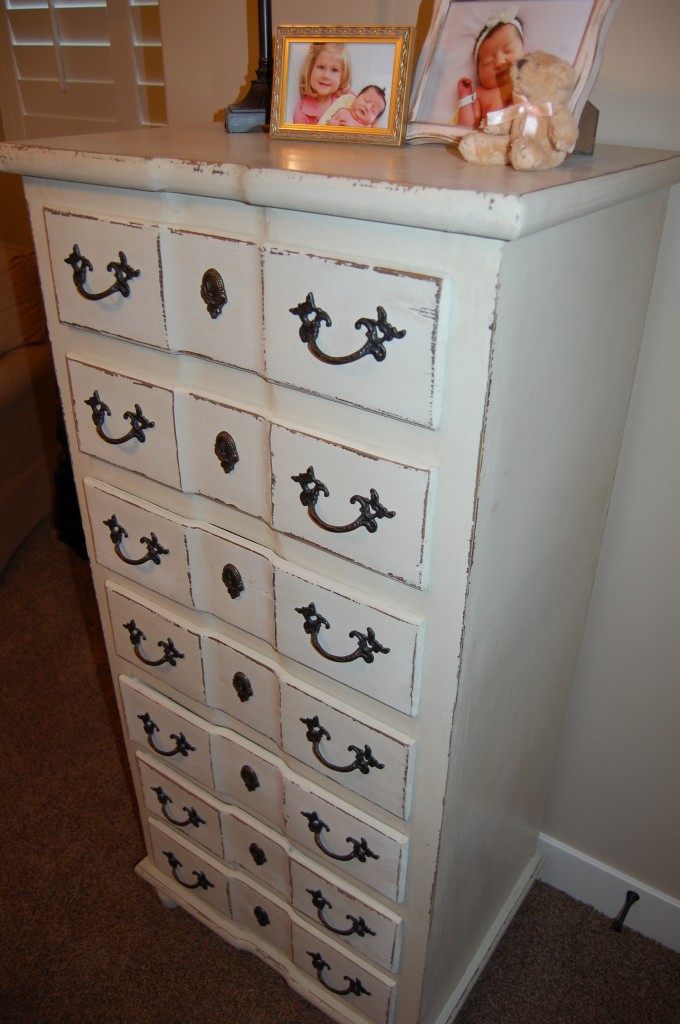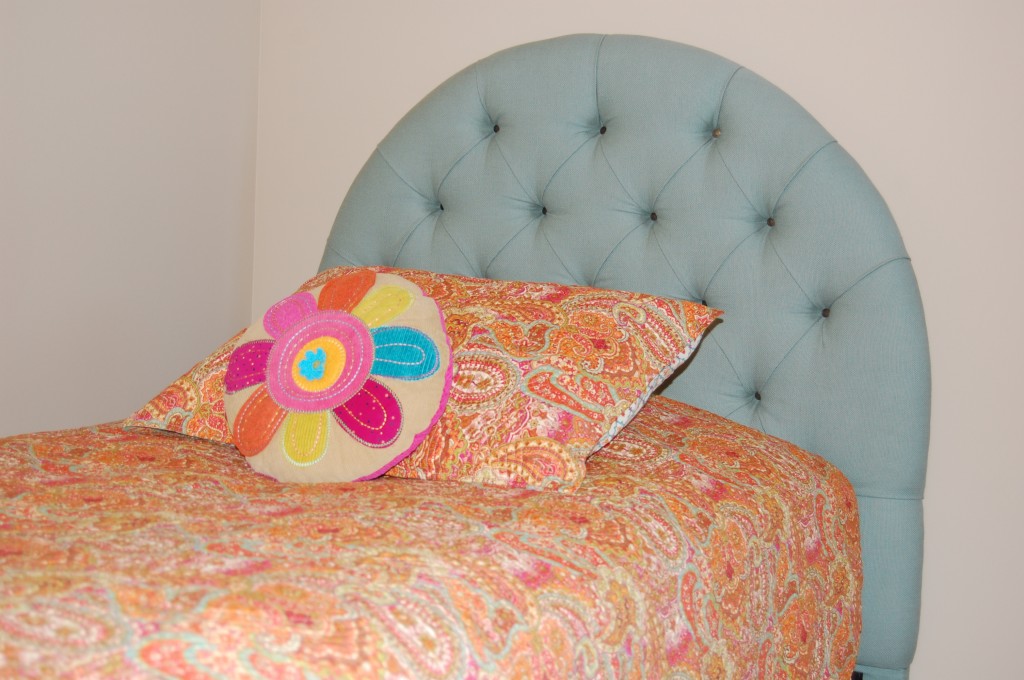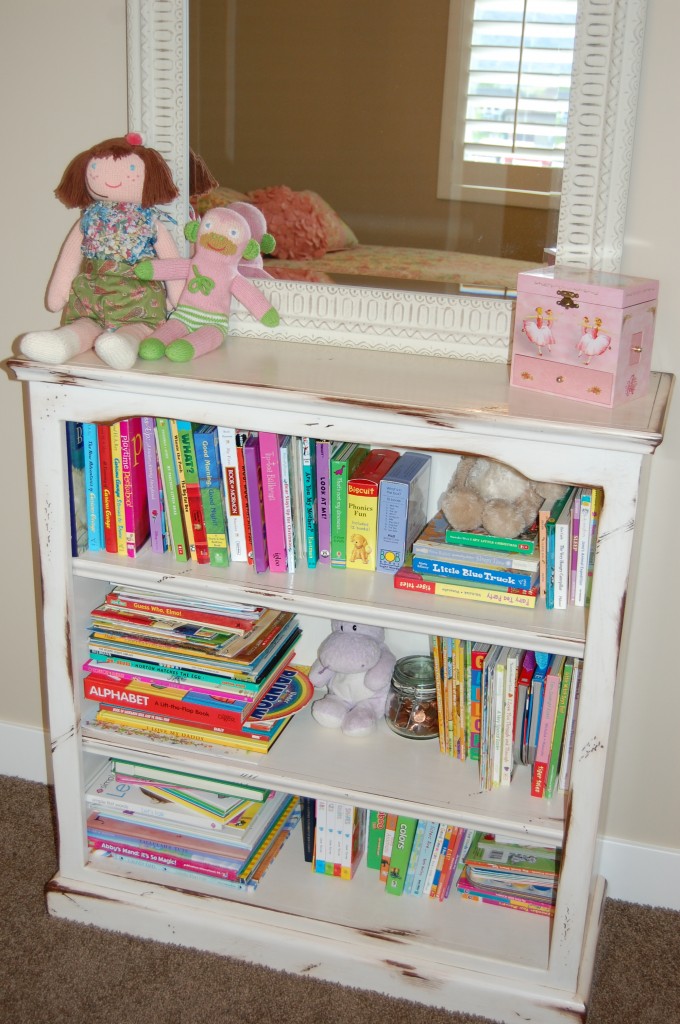 Malia has some really unique pieces for her girl's rooms, but she also has some neat ideas in the works too.  We're not full fledged DIYer's–we like a mix of do-it yourself projects combined with budget consignment pieces.  We figure that working on our homes together is a great excuse to have some mother/daughter/granddaugther time together–Makena and Marli already love fixing up their rooms with us!
Any fun project you've enjoyed working on that have given your home that personal touch?
Thanks so much, Malia!  I can't wait to have you share more of your great design advice and other fun things you're doing while you continue to inspire us all to continue to create our own Home Sweet Home!
–Mary