Cinderella Days!  Games And Activities For Older Kids!
No matter how much I might try to will it otherwise, my grandchildren seem to grow-up just as quickly as my own children did.  (We really wouldn't have it any other way…right?!)  While it might be an easier task to keep little hands and minds entertained with various toys and crafts, I have found it to be a delightful challenge to find some neat games and activities that my older grandkids enjoy playing on those special Cinderella Days we spend together!
Being A Cool Grandma!
Every grandma wants to be that "cool" grandma that always has some neat things to do when their grandchildren come to visit…especially as they start getting a little older!  Here are a few games I've found that are a lot of fun to play with your growing children and grandkids!
♦ Dominos
Chicken Foot is just one of many great domino games that we enjoyed playing as a family with our children when they were young, but it has required a whole new skill set as my two older granddaughters have learned to play and dominate this game.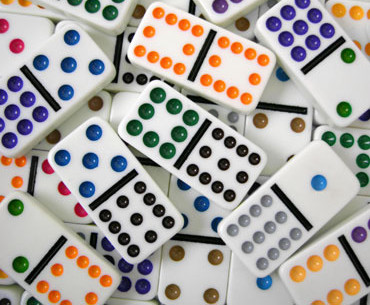 While there are "Chicken Foot" domino sets available in most game and department stores, we just use regular colored domino tiles.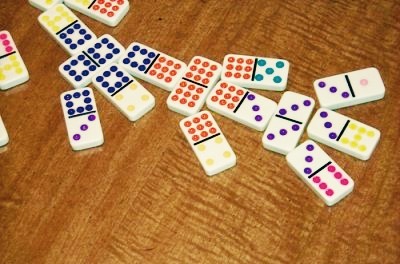 The domino tiles in the game box are turned face-down to begin with, each player then draws 7 dominos.  The rest of the dominos are the chicken yard where you draw a tile when you can't add one you have to the ones played.
You start playing Chicken Foot by placing the highest numbered double domino in the center of the game table, you play all four sides of this tile.  Whenever a double is played, it is a chicken foot.  You must complete the three toes of the chicken foot before players can put pieces on any other open end.
The game ends when someone plays all of their tiles.  Other players then add the total of their remaining dominos.  The object of the game is to score the least number of points.  You can get more in-depth instructions here.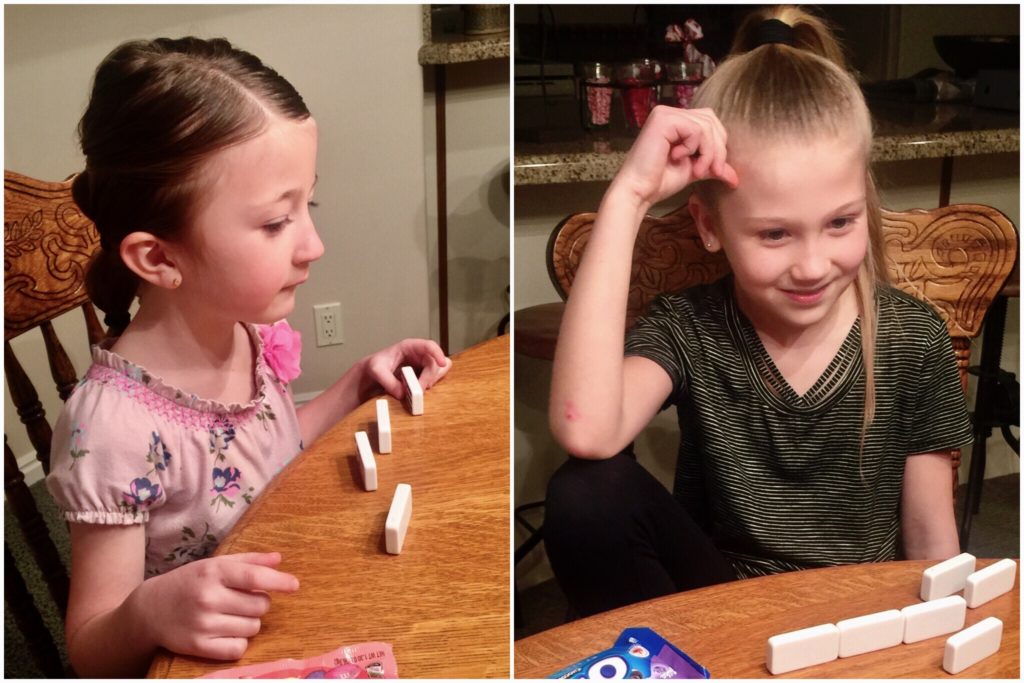 Chicken Foot is a fun game that my older granddaughters love to play!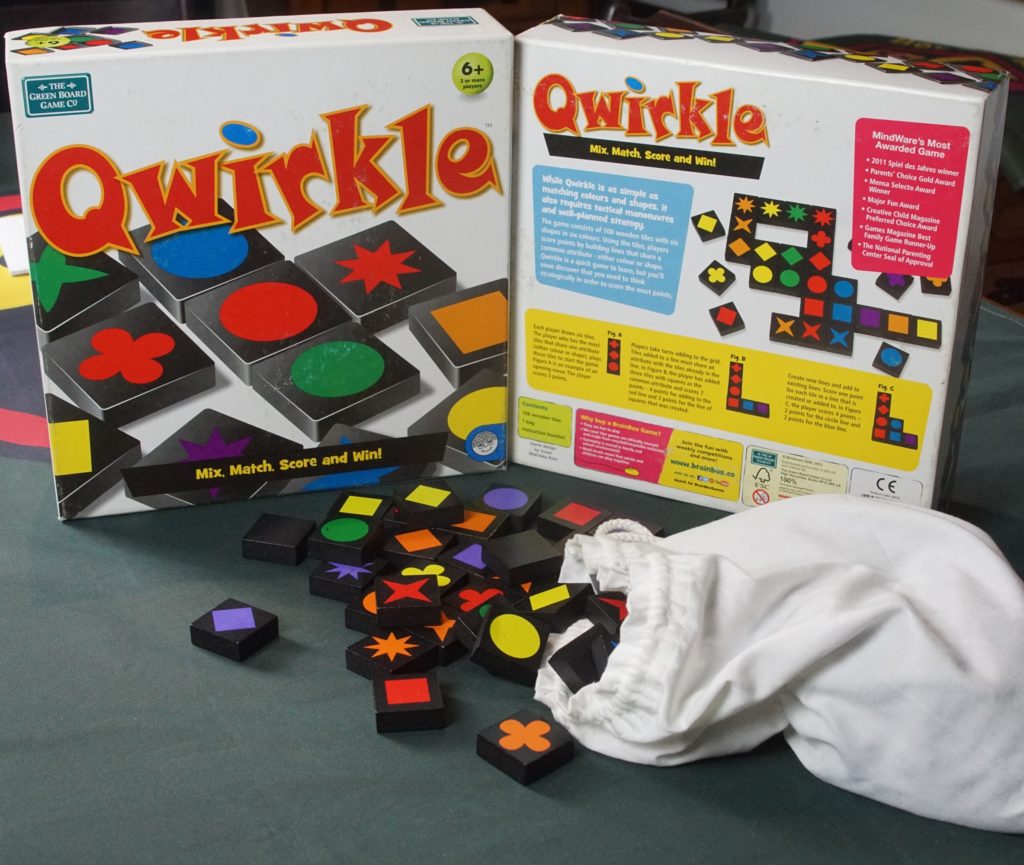 Another great domino-type game is Qwirkle, where you create columns and rows of matching colors and shapes to score points.  Older kids love playing this game.
♦ Dice Games
I think the trick to finding games that older kids like to play is that they are easy to learn and move quickly to keep their attention.  Dice games do that perfectly!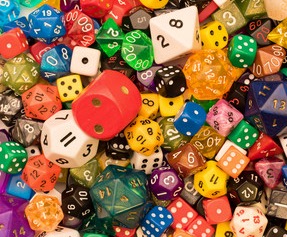 It does us good put away our electronics for a while to play some fun games!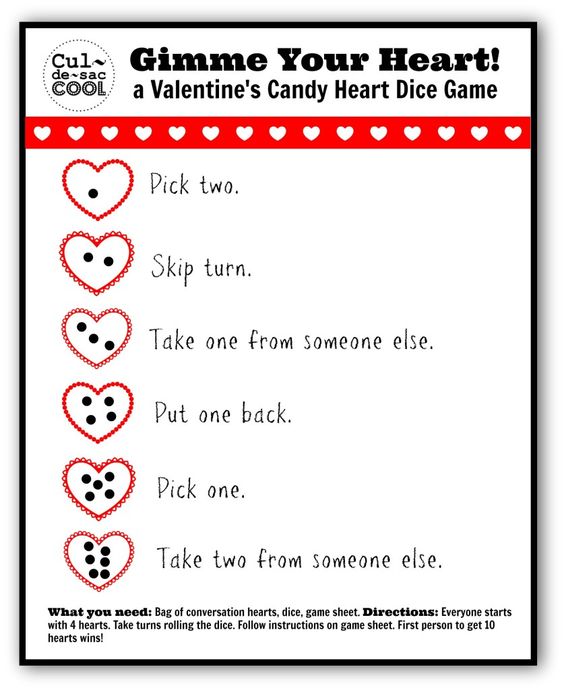 I played this fun heart dice game with my granddaughters at my Valentine Tea Party, but you could play it anytime using candy bars or better yet, quarters.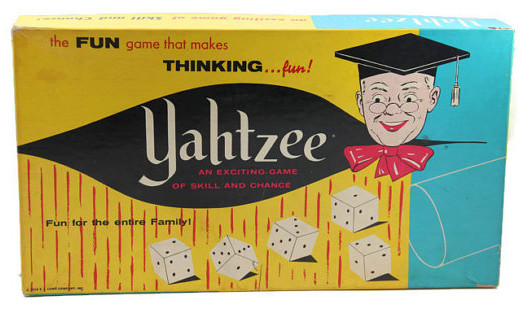 A beloved dice game that I used to play with my parents, is still a family favorite!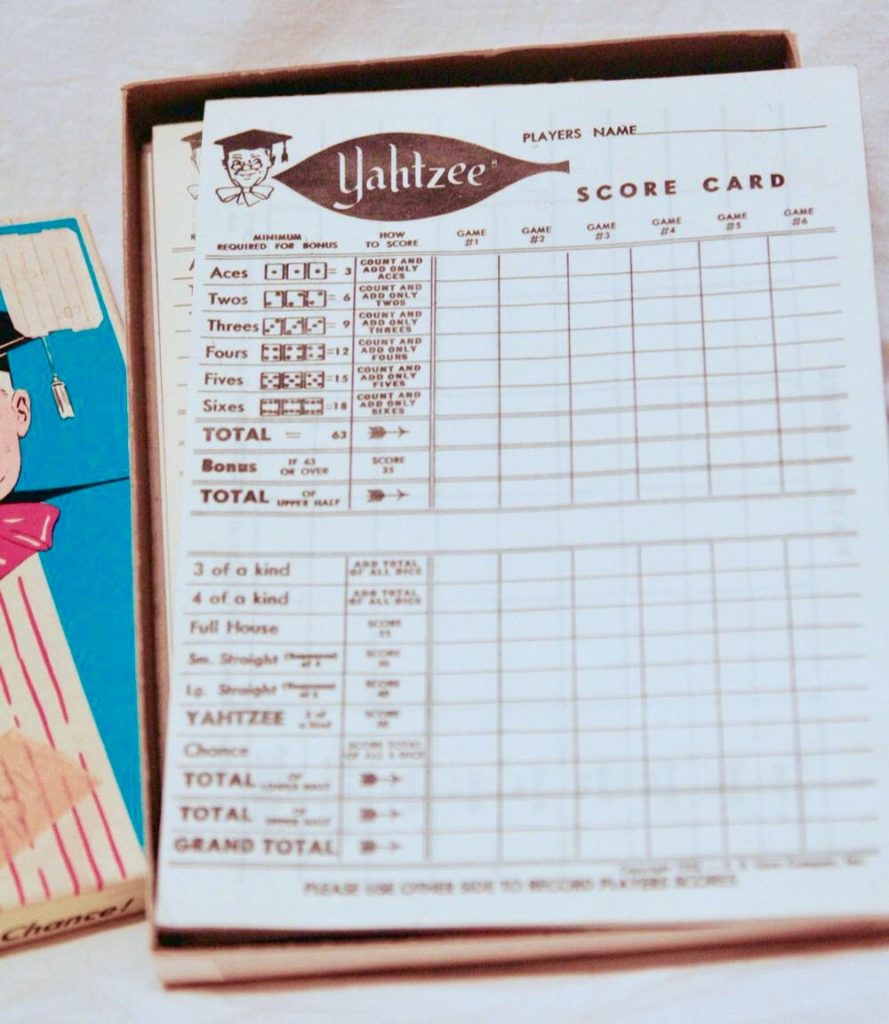 For each turn you can shake the dice up to three times to try and get the highest scoring combination to fill in one of the 13 categories on the score card.  Luck may or may not be in your favor on any particular throw of the dice, but the desire to beat the odds is a mutual feeling for all players, young and old!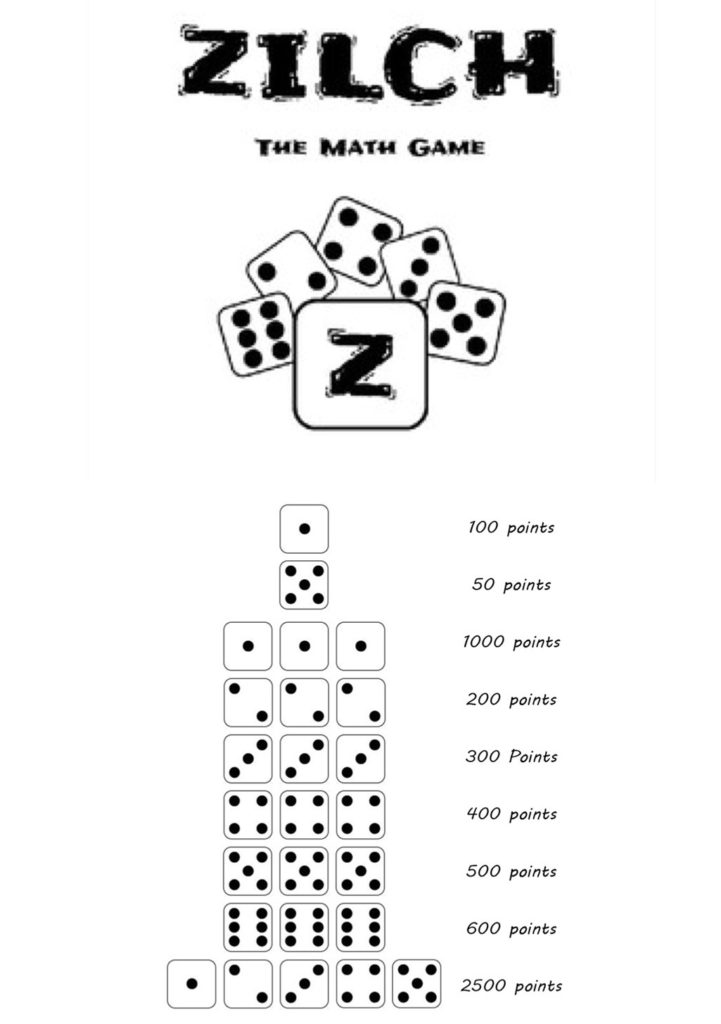 Zilch is a fast-paced dice game that is easy to learn, but requires that you brush up on your math skills.  You also have to practice some self-restraint because if you keep shaking and don't score any points, you will lose all the points you earned that turn.  The first person to score 10,000 points wins the game. 
♦ Board Games
Fun board games are always a good "go to" when planning a game night with kids of all ages!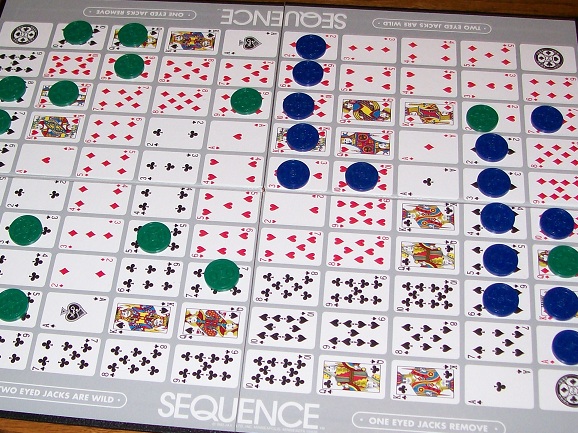 The main object of the board game, Sequence, is to form rows of 5 poker chips by placing them on the board spaces that correspond with cards played from your hand.  Initially, you may have to team up with younger children to help them learn the strategy of getting their rows completed while blocking opponent's plays…they catch on quick though!  Get details on playing Sequence here.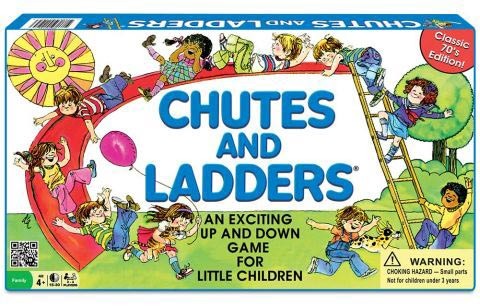 There's some board games that kids will always love to play no matter their age, but we've found that changing them up a bit is a fun way to keep them exciting.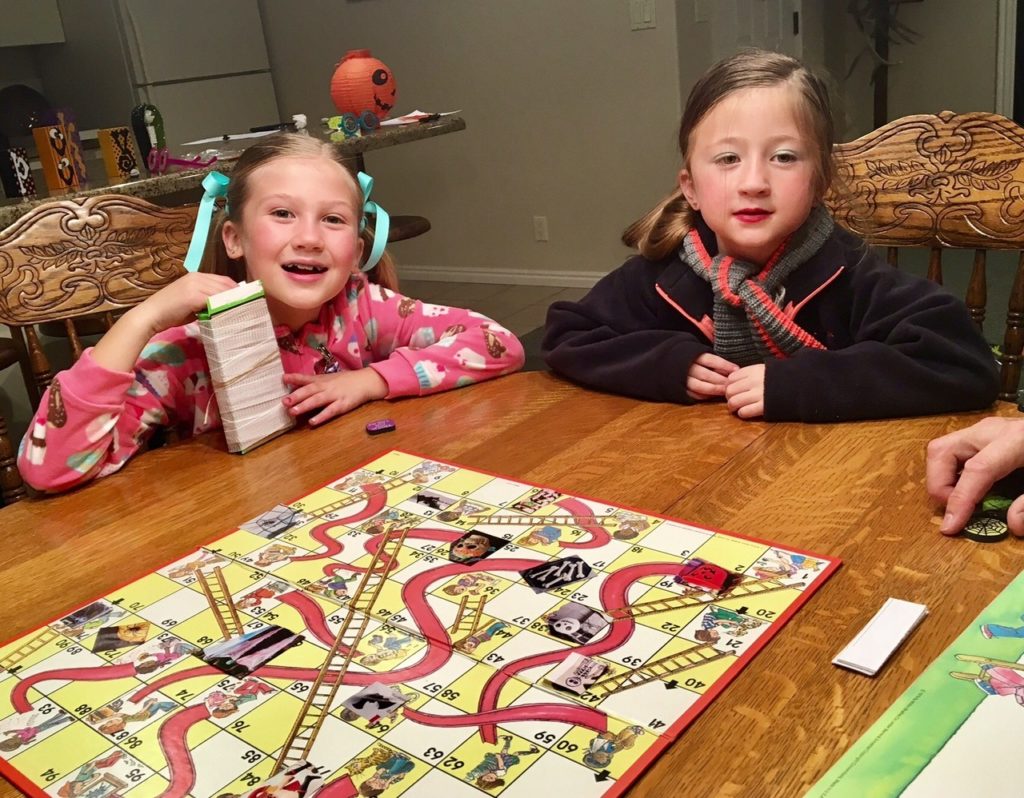 My husband is a genius at adapting a board game for special occasions.  For our Halloween Festival last year, he swapped out the usual boy and girl characters for spooky faces on our Chutes and Ladders game.  When you'd land on one of the faces, you drew from a pile of papers that gave instructions to either do a physical activity or pick a toy!  It was a fun, unexpected twist to the game!
♦ Fun Activities
My granddaughter's have taught me that boys aren't the only ones who love a little friendly competition.  Timed activities and relay games always seem to be a big hit with growing kids.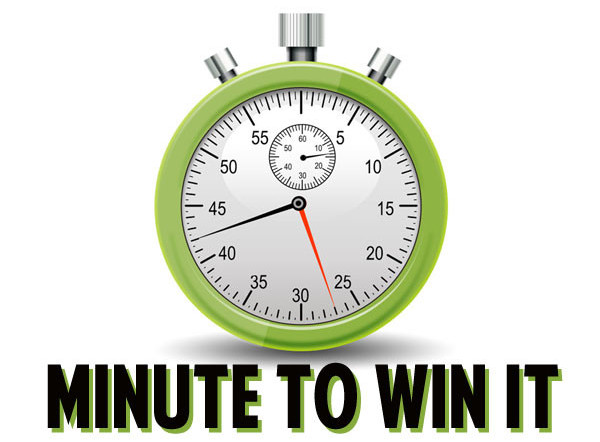 Any type of "minute to win it" game, where you have to accomplish certain tasks in a minute, is a fun and funny way to keep kids (and grown-ups) entertained!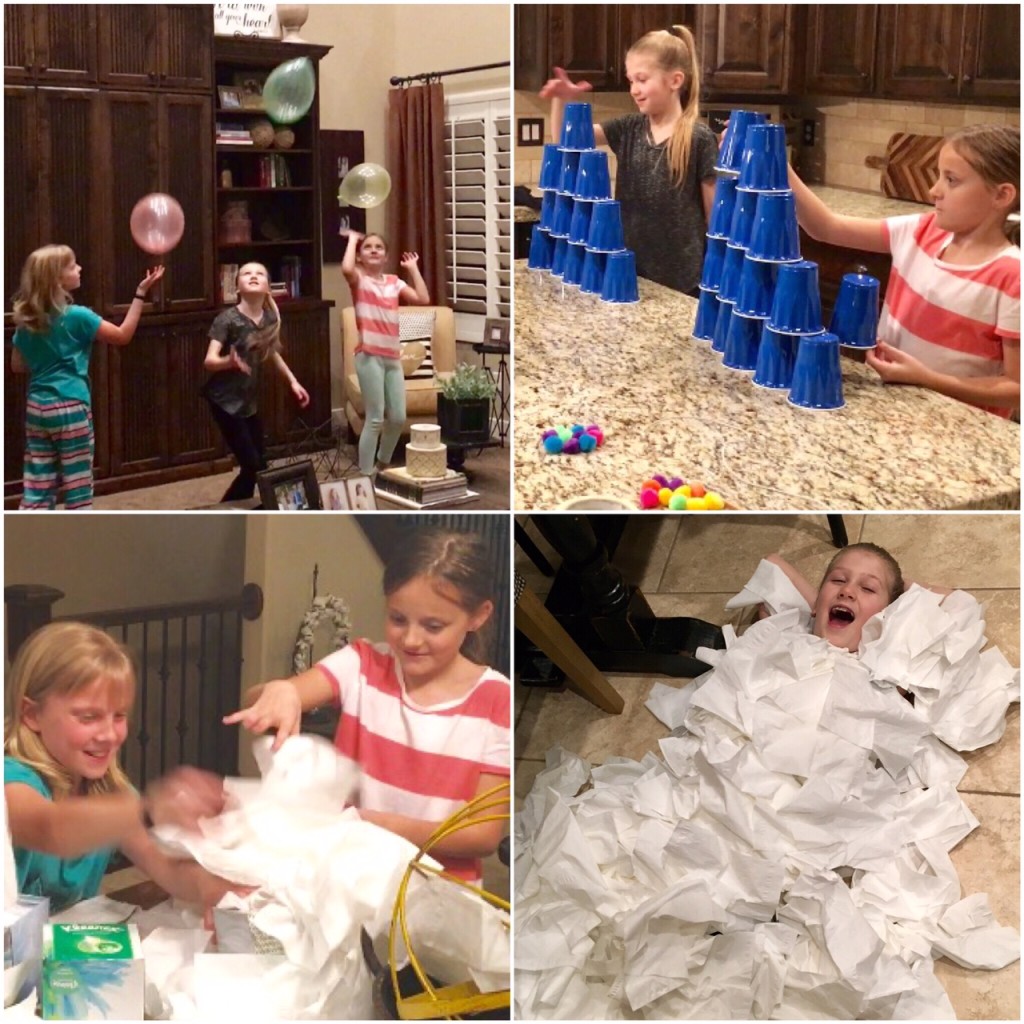 My oldest granddaughter, Makena, recently had a fun "late night" with some of her friends where they played a variety of these type of games…from stacking Dixie cups to seeing who could pull out the most Kleenex tissues in a minute. 
Find some other fun "Minute To Win It" activity ideas here.
♦ The Magic Of Imagination
Oftentimes, a little imagination and a few creative minds working together are all you need in planning a fun day at grandma's house!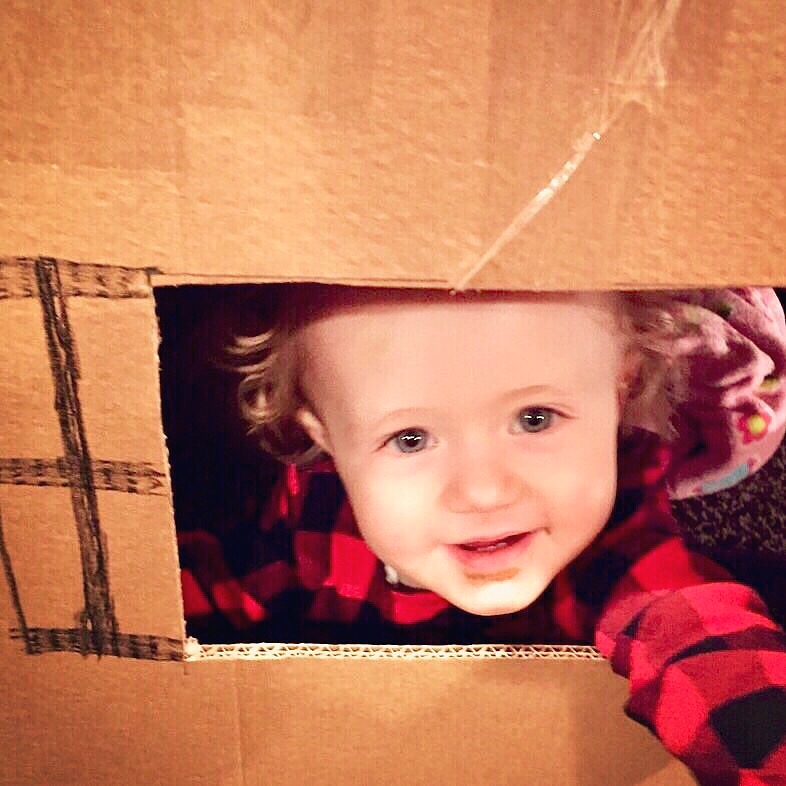 There's just something about a special box hut that makes for the best kind of fun!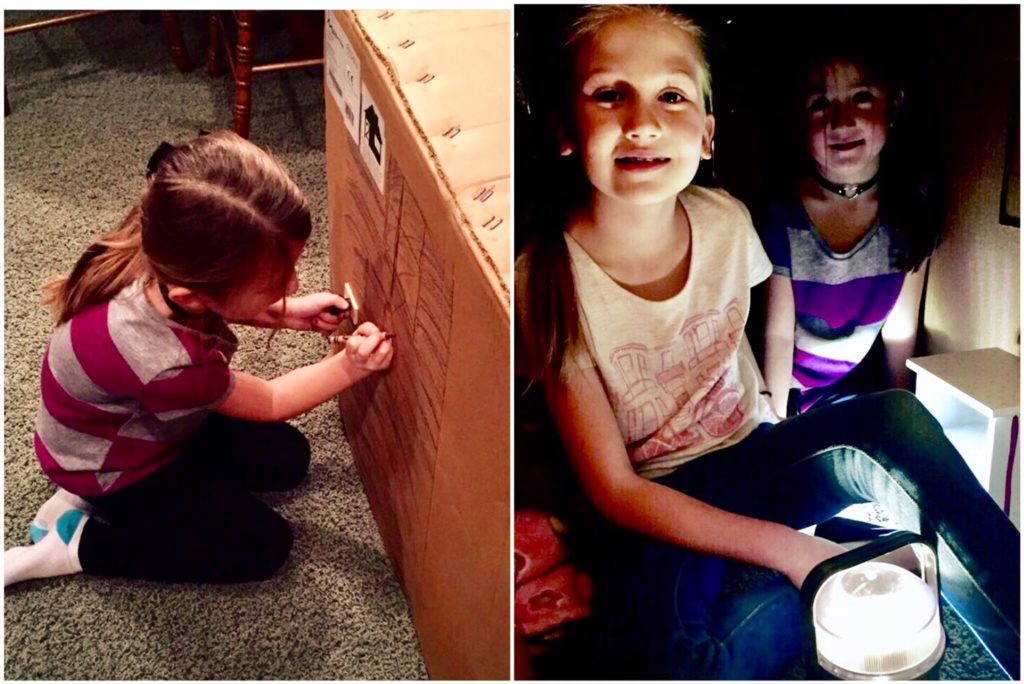 Grandpa could only imagine when he was putting it together, how much the girls would love holding secret meetings and playing games inside this fun fortress! 
Playing In Good Company!
The best thing about playing games is just being together with those you love!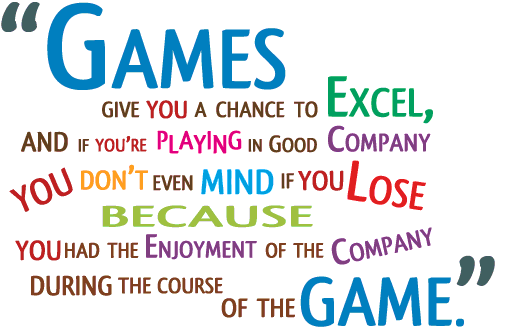 –Gary Gygax
I am always looking for some fun, new games to play with my grandkids…what are some you love to play with your family?
–Mary