Cinderella Days!  A Funny, Unfiltered Cinderella Movie Review!
Since my granddaughters adore the original story and cartoon version of Disney's Cinderella so much that we often refer to some of the special days we spend together as our Cinderella Days, it goes without saying that we were all very excited to see the newly released Cinderella movie just out in theaters this month, and believe me it lived up to our expectations!
Like most things in life, it's always a lot of fun to catch a glimpse of the world via the unabashed perspective of a child, so after we saw this wonderful, new version of Cinderella, I was curious to see what Makena and Marli's take on it was…here is their funny, unfiltered movie review!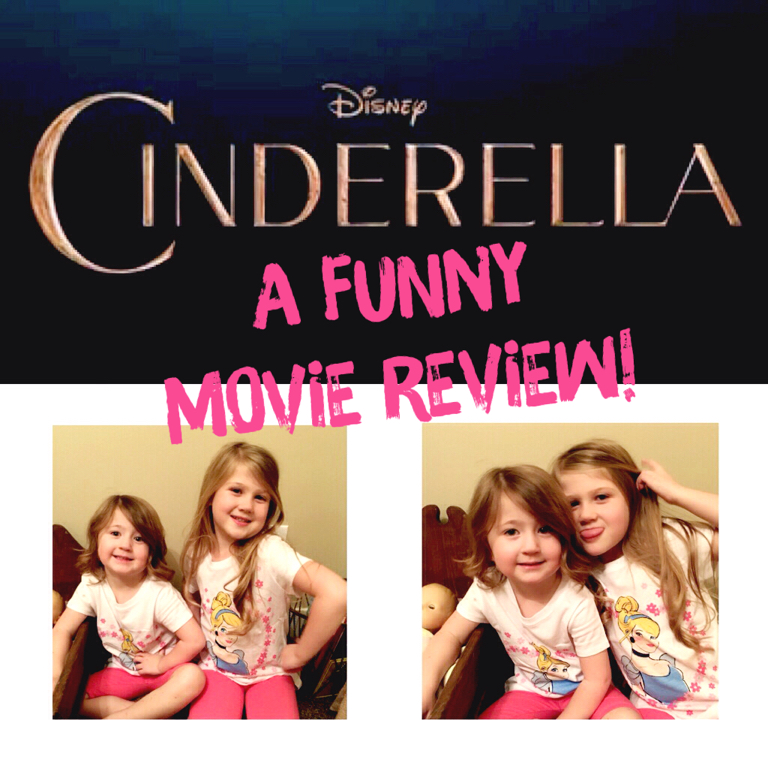 No matter your age, there is something magical about going to the movie theater, buying popcorn and getting lost in a neat story of make-believe and adventure for a few hours!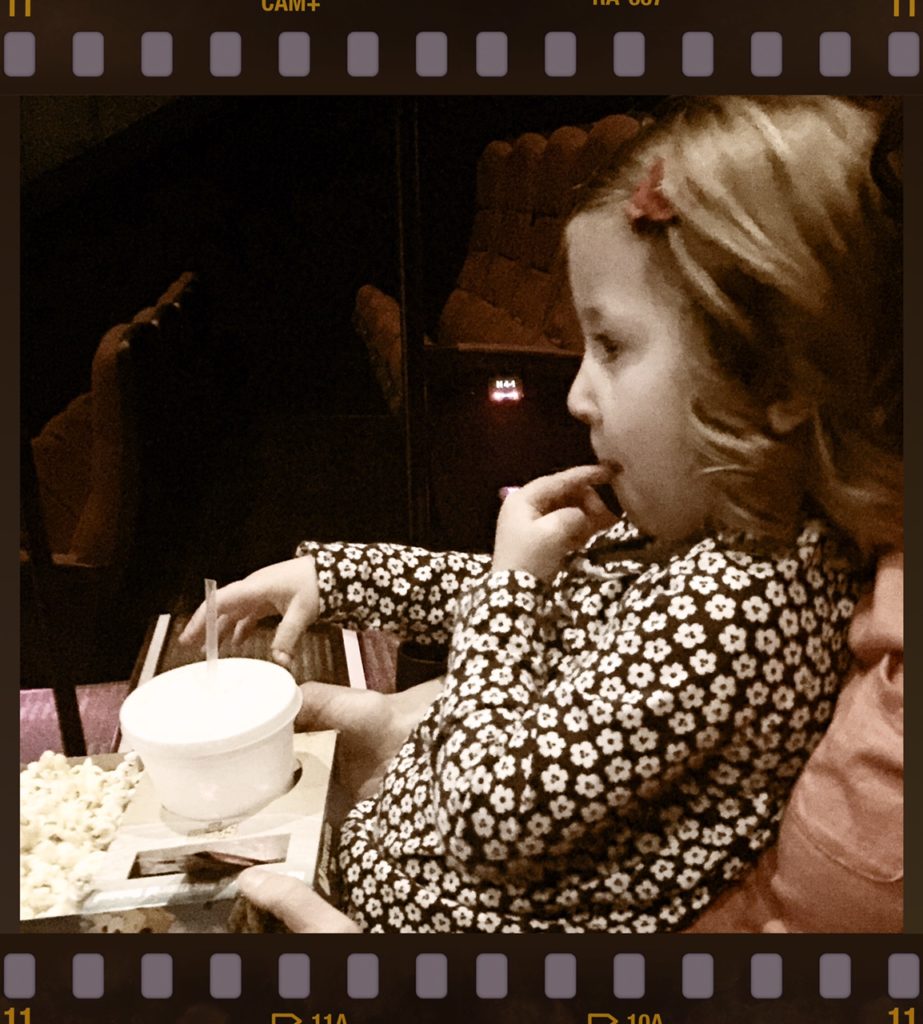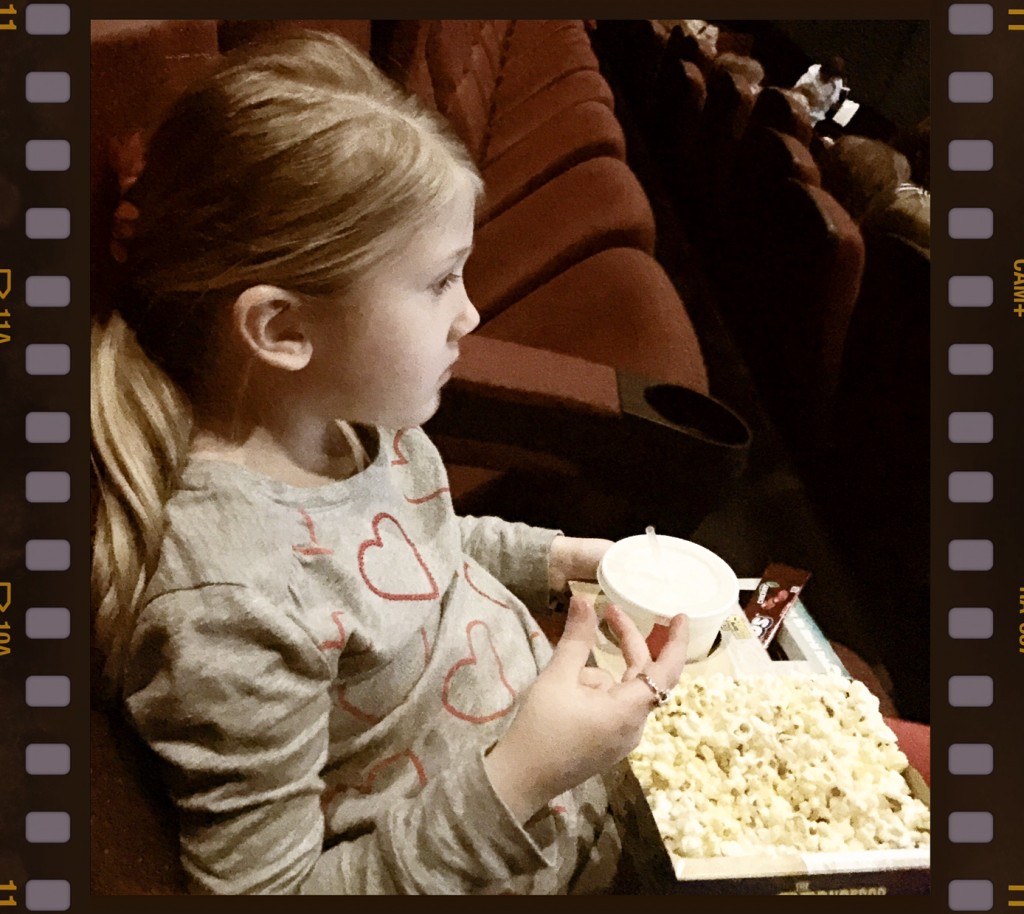 From the first opening scenes until the very end, both Makena and Marli were totally enchanted with this movie version of Cinderella.  Marli did lean over once to tell me that it was alright that it wasn't exactly like the animated version with all the singing, "I don't think this Cinderella likes to sing very much…but that's okay, I still think she is nice and pretty!"  Coming from a little girl who loves to sing, I surely appreciated Marli's willingness to be impartial to "this Cinderella"!  On the other hand, Makena whispered to me that having a pet mouse might be a lot of fun!  After watching this movie–is it crazy that I agree with her!?!
One of the funniest reactions I got from the girls about the new Cinderella movie was when I asked what they thought of Cinderella's stepmother and stepsisters.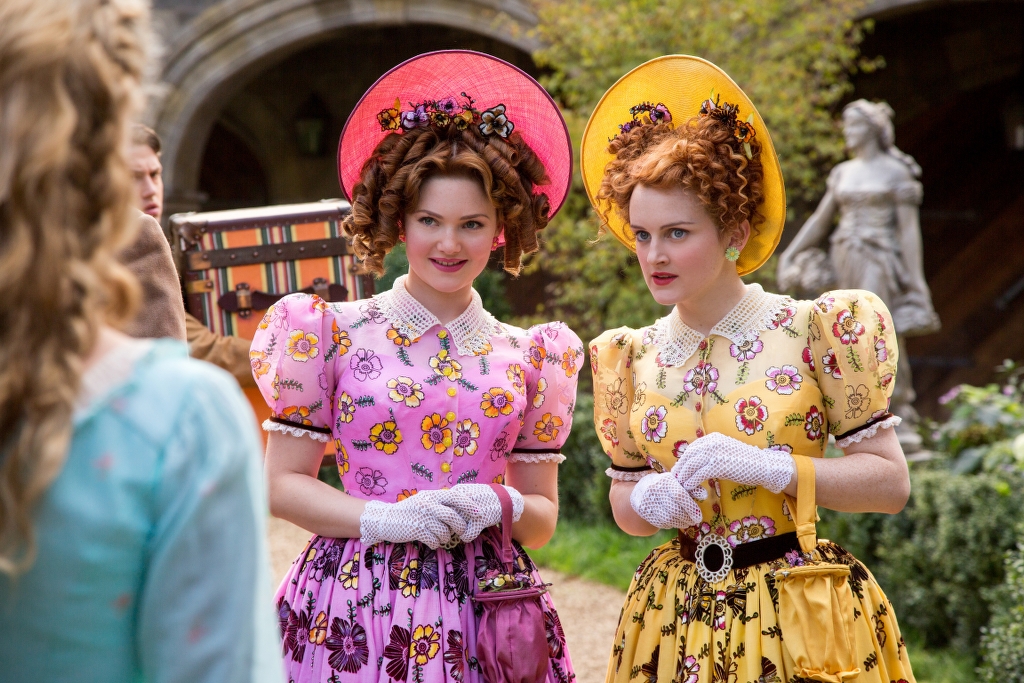 Marli said she liked that the stepsisters dressed alike, but when Makena gave her an agonizing look, she promptly retorted, "…but I wouldn't want to dress alike ALL the time!"  Like so many young mother's who see their little girls getting older, my daughter has come to realize that the days of matching outfits will soon be a thing of the past!!!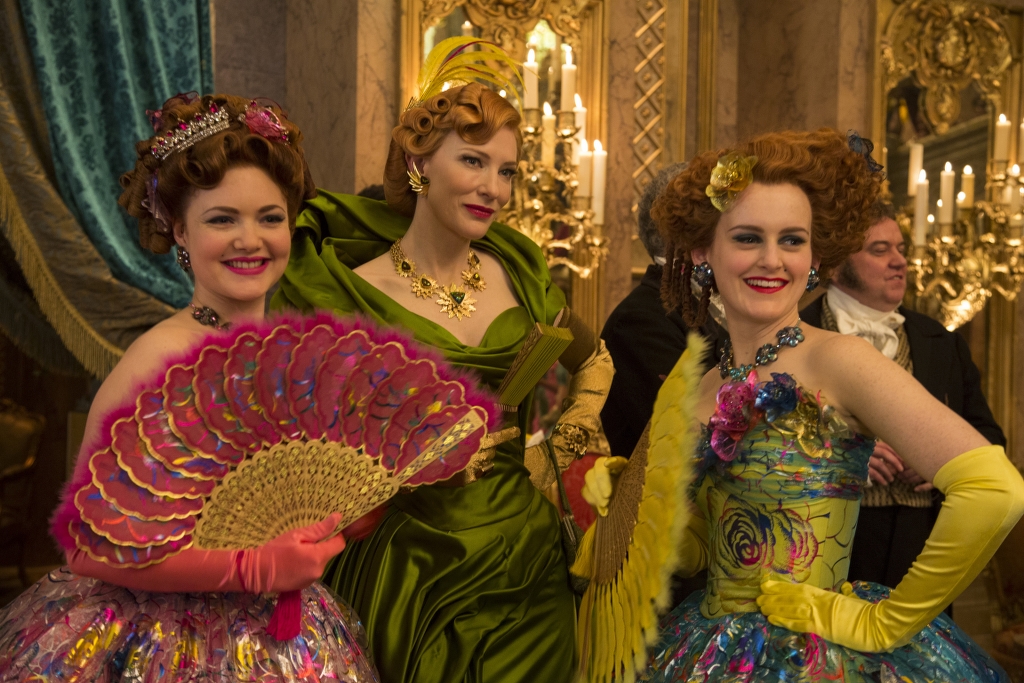 Makena said, I didn't think they were too mean, but if they would have been nicer, maybe Cinderella would have wanted to play with them.  Also, "The stepmother was kind of pretty, but her hair was 'loopy'!"  (Oh, from the mouth of babes!  Besides, it's true, Cate Blanchet was perfect for the stepmother role!)
For me, this is where Disney got it so right with the new Cinderella movie–in a world where we're working hard to teach children to be nicer to each other and not bully, any animosity in the story between Cinderella, her stepmother and stepsisters seemed to be downplayed in favor of the love story!  YAY!
Makena, Marli and I all agreed that if there was someone else we'd want to be besides Cinderella, it would be the fairy godmother!  (If you've seen the movie, you know how great Helen Bonham Carter is as the slightly off-kilter fairy godmother!)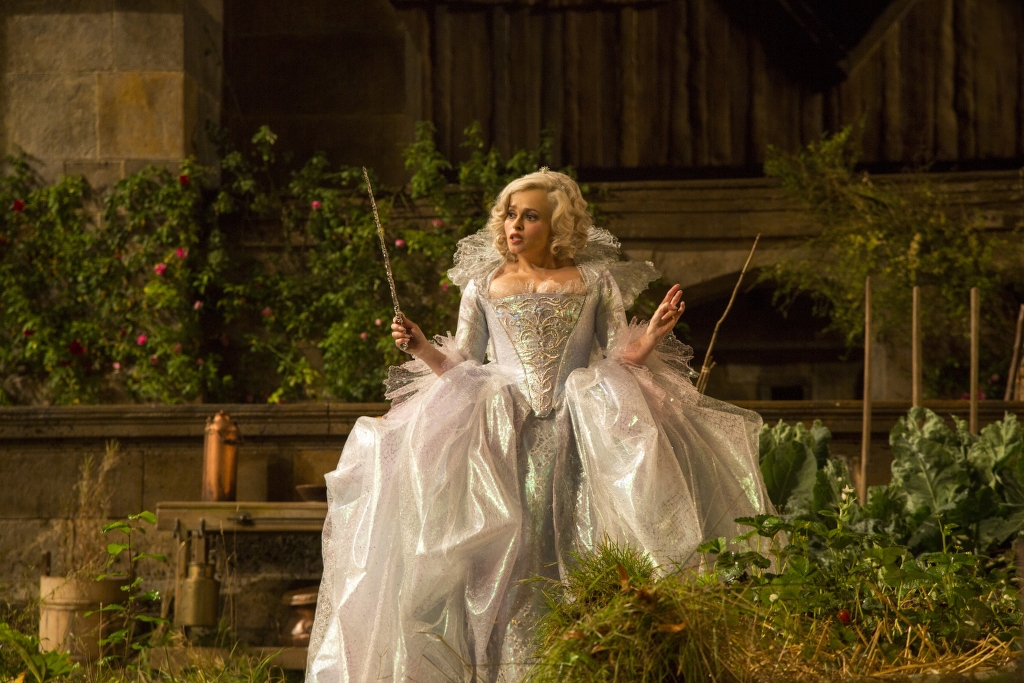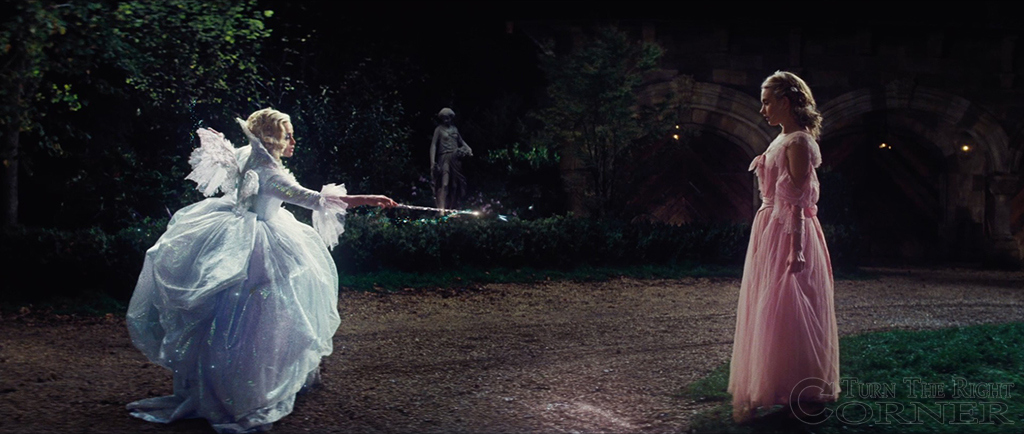 I think Makena got to the core of the fairy godmother's "magic" when she said, "You have to obey her rules or you don't get to have her magic!"  I'm sure this is a concept every parent hopes their children will embrace as they learn the ropes of the big, wide, wonderful world out there!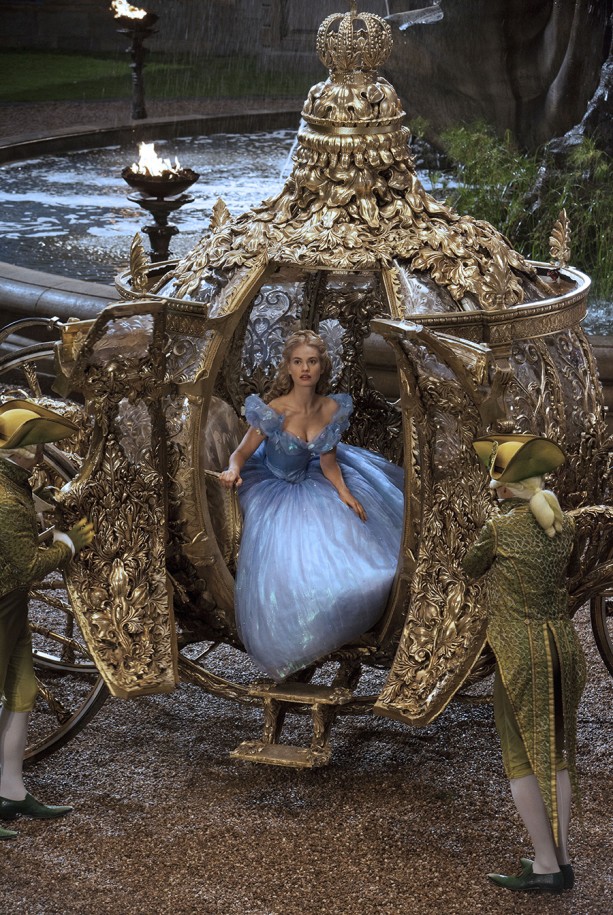 Marli thought the fairly godmother did her best work when she turned a pumpkin into a gold, gilded carriage…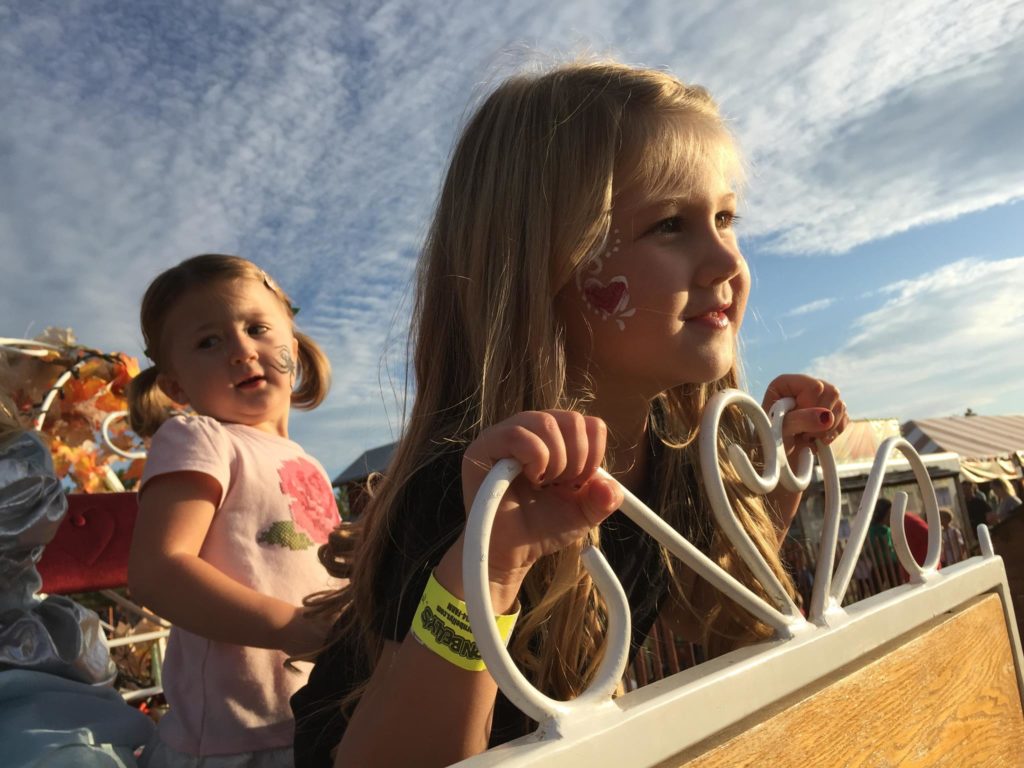 …she couldn't help but recall her own special time spent on a similar mode of transportation!
Of course, the costumes in the Cinderella movie were truly eye-candy for these two cute girls who love to play dress-ups!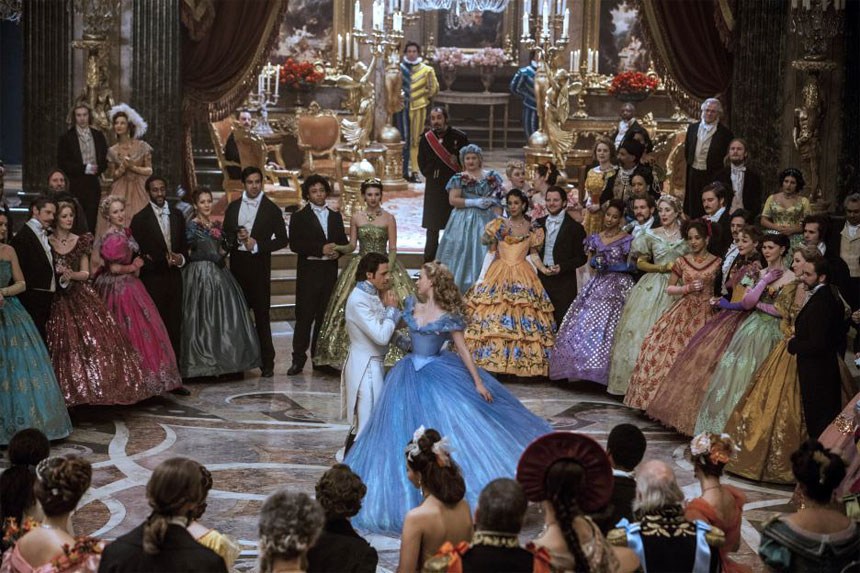 Although, Makena did ask me if I thought that the girls in those days ever got to wear shorts or pants, since she wouldn't want to wear dresses all the time.  Now for Marli, doing that wouldn't be such a hardship–she loves wearing dresses!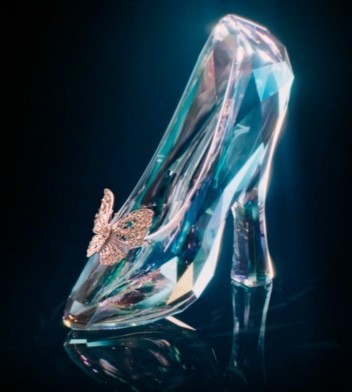 I will admit, I chuckled out loud in the theater when Makena said, "Cinderella should just take the 'dang' glass slippers off while she runs down the palace stairs!"  You have to appreciate that this is a girl who lives for barefoot, flip flop weather!  Earlier in the movie, Makena also admitted that she wouldn't really want a pair of glass slippers since she would be too sad if they ever broke–always the pragmatic one, that's Makena for you!
The wise advice given to Cinderella as a young girl by her mother is the ultimate theme of this magnificent movie…
"I want to tell you a secret that will see you through all the trials that life can offer, have courage and be kind!  Where there is kindness, there is goodness, and where there is goodness, there is magic!"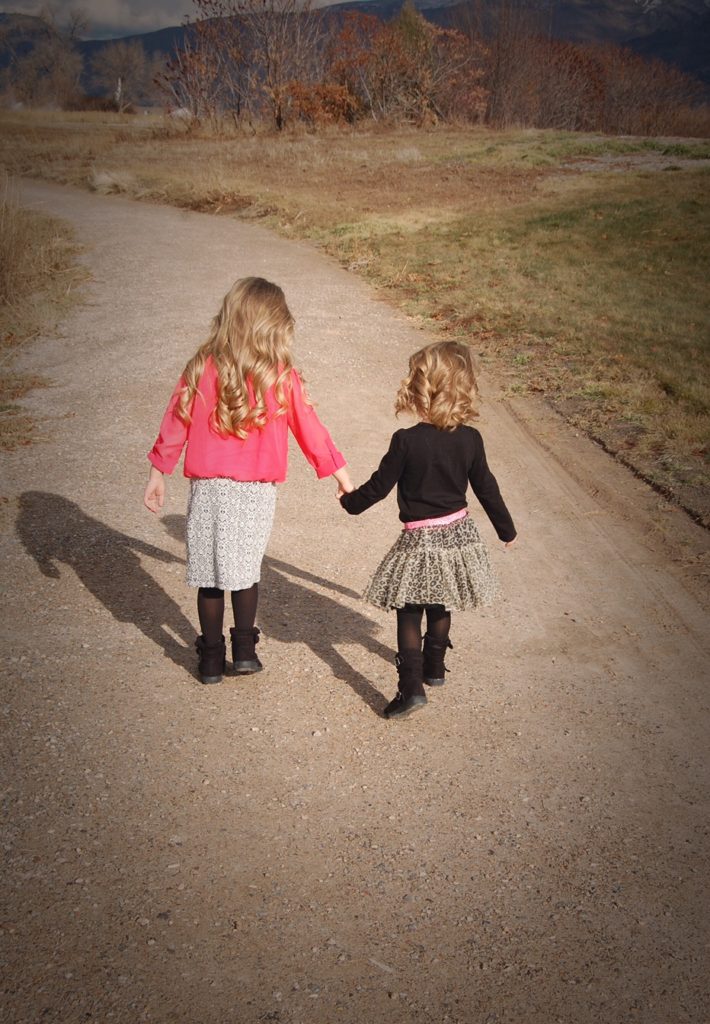 This is the hope I think we all have for our loved ones as they journey through this life and face the challenges they must overcome!
If you haven't already seen the new Disney, Cinderella movie, my granddaughters and I would highly recommend it!  If you have seen it, what was your favorite part?
–Mary