Garden Therapy!  Planting Herbs…And A Mint Limeade Recipe!
"For me, there is nothing quite as satisfying as telling the people you've invited over for lunch that the food they are eating first started in your garden!"   Curtis Stone – Chef 
For a gal who enjoys gardening and has helped her husband grow a variety of garden vegetables throughout the years, I have to confess that until a few years ago, I hadn't really tried my hand at growing herbs–the Schilling company had usually met my needs for the herbs and spices I used for cooking.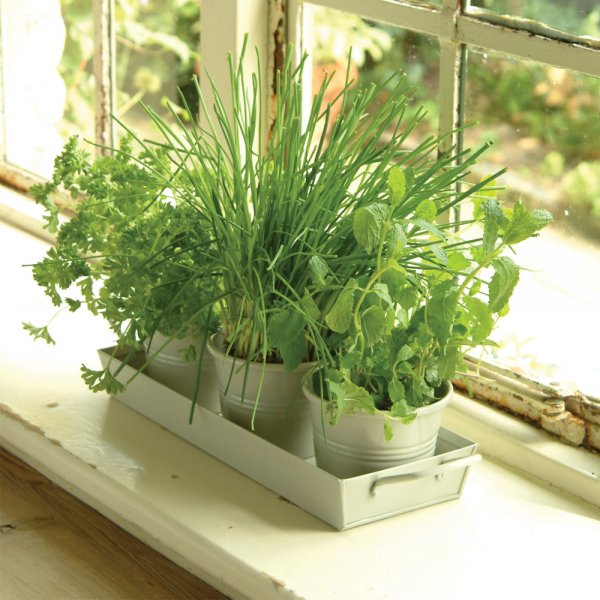 Although I hadn't planted herbs myself until just recently, I remember my grandma's kitchen window sills being lined with small pots containing beautiful, fragrant herbs!
In my research on growing herbs, I found the general consensus to be that if you plant herbs in your garden, they should be In a cordened off space, separated from the rest of your vegetables, since herbs are prolific growers and can easily take over a garden space.  Herbs thrive the most when they get early morning sunlight and should be generously soaked when watered, but the dirt should be allowed to dry out in between watering sessions.  Also, for the best flavor and to extend their harvest season, some herbs, like mint, should be pinched back as flowers start to appear.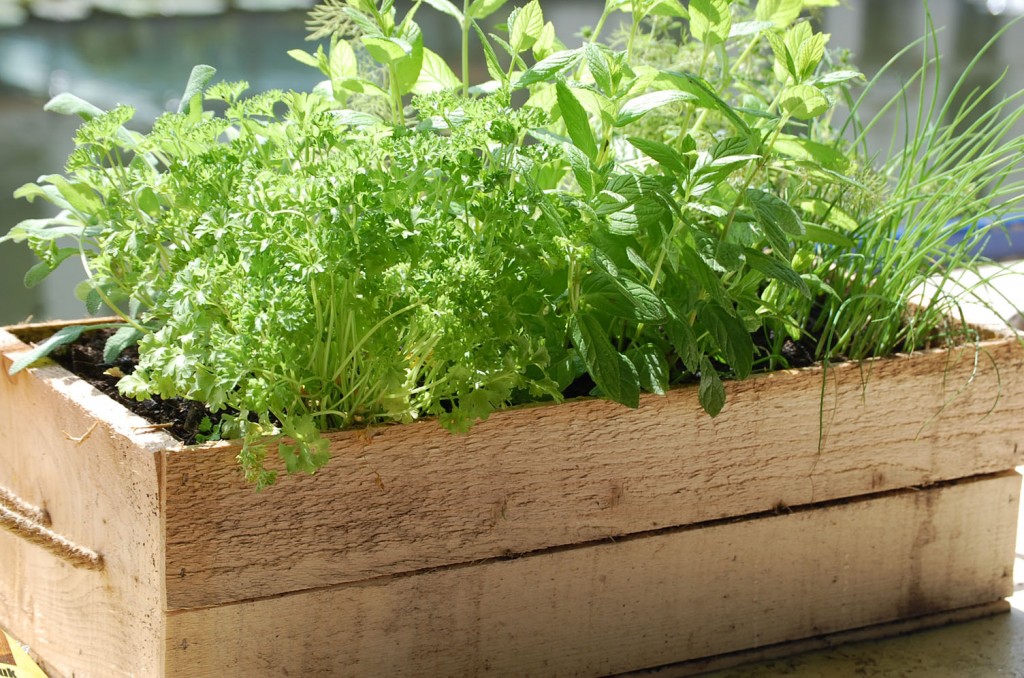 A separate planter box for herbs would be an ideal space to plant herbs and keep them contained from spreading into the rest of your other vegetable garden.  (These are easily made by cutting and securing a couple of layers of 2X4 wood planks or railroad ties together to a size that fits your space.)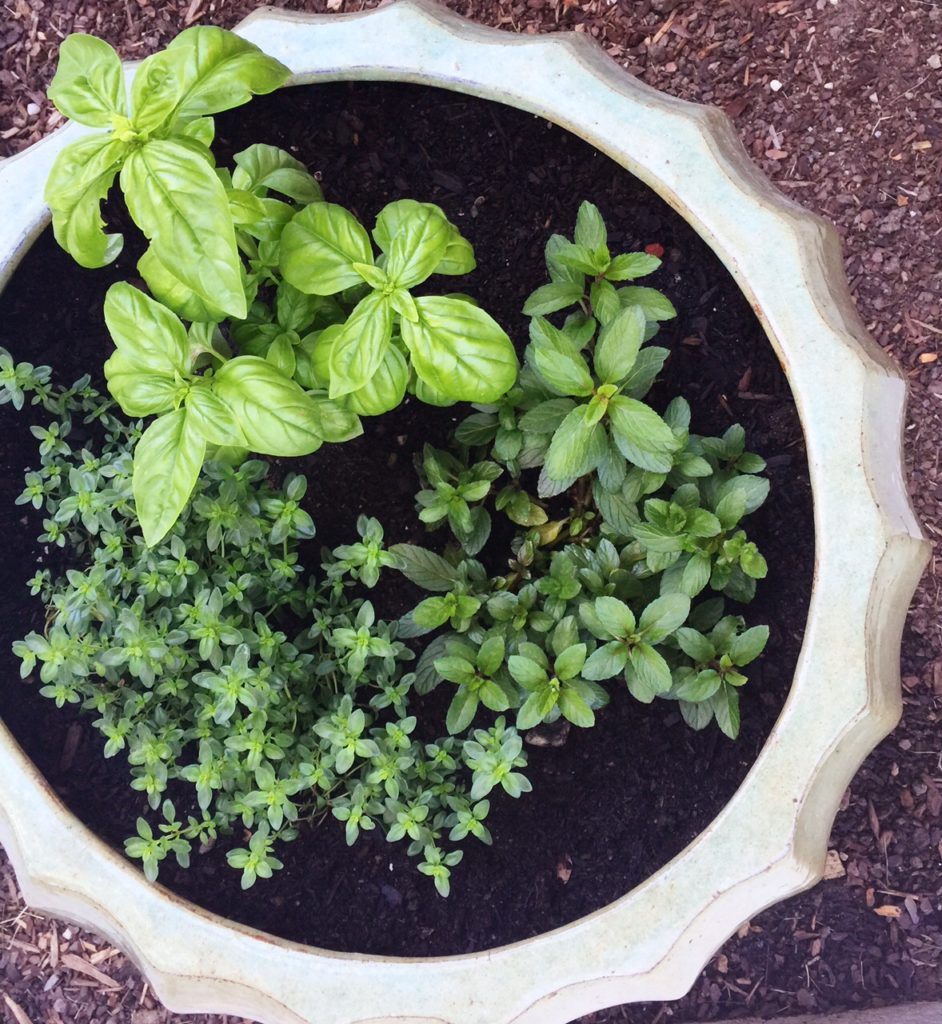 My husband and I chose to start our maiden voyage into the world of herb gardening by planting a few of our favorite herbs (basil, thyme and mint)  in a big container pot.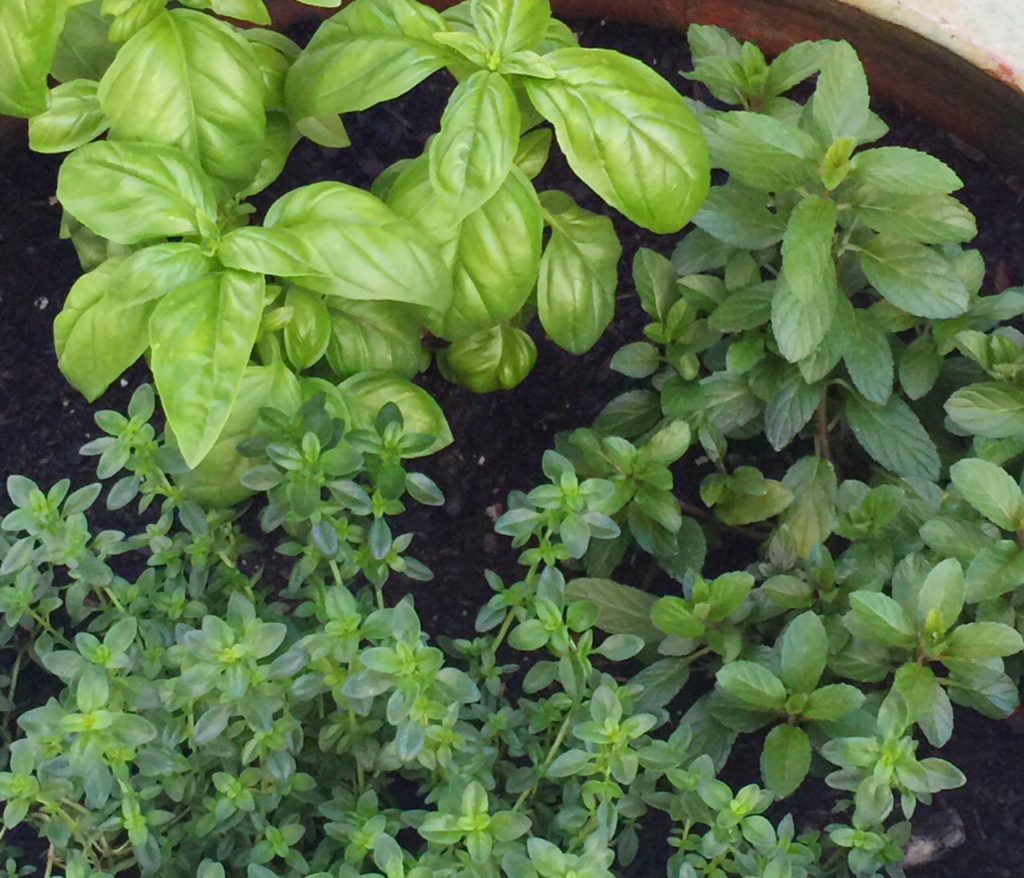 The rich colors and textures of the various herbs are as pretty as any of the flowers in our other pots.
It only takes a quick glance online for you to be able to find countless unique and clever ideas for planting herbs…..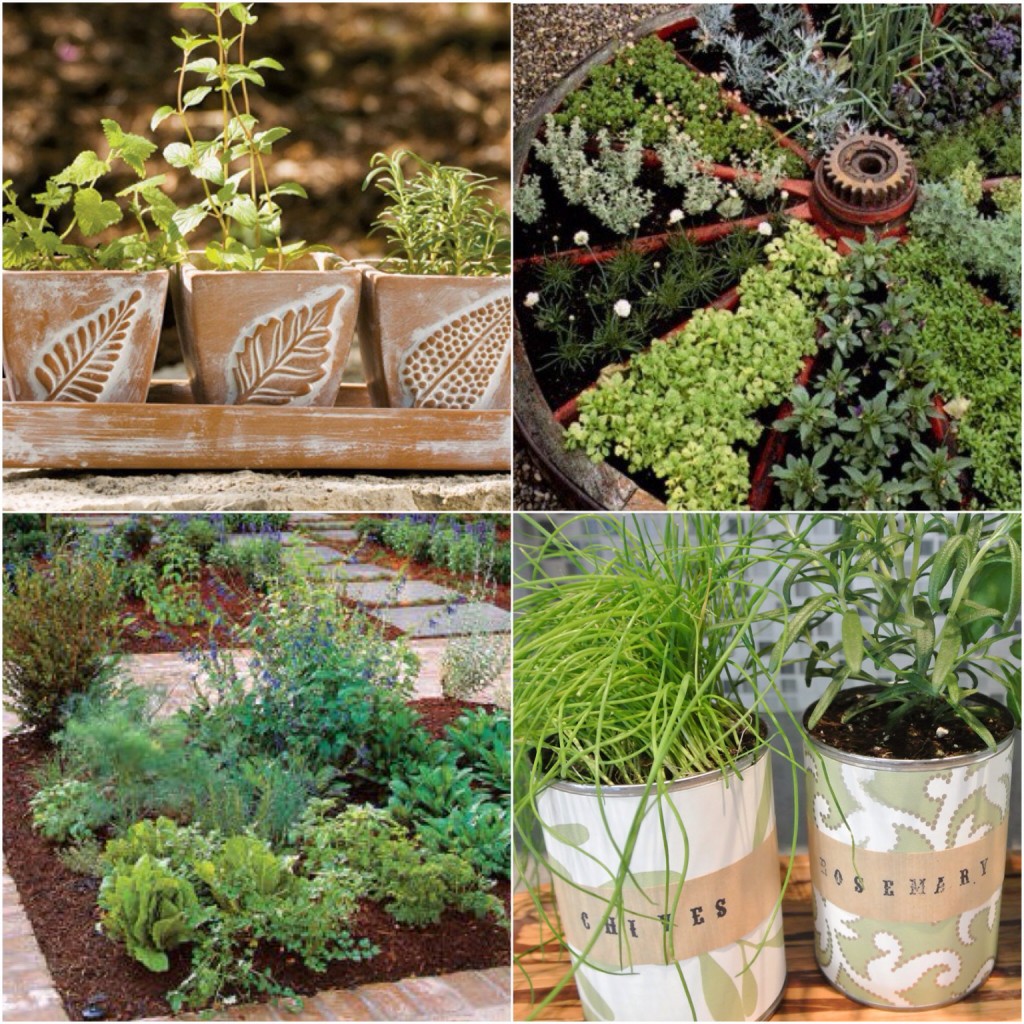 Even if your herbs are growing in an outside garden during the summer months, you could easily transplant them to containers for inside use during the winter months too.  (I also think planting herbs in clay pots or other decorative planters can bring a fun element to your home décor too.)
A Tasty Mint Limeade Recipe!
The delicious mint limeade at Vinto's Pizzeria, one of mine and my husband's favorite restaurants, was what first inspired us to try our hand at growing a few herbs of our own!  Adding fresh basil to home-made spaghetti definitely sold us on using fresh herbs in some other recipes too.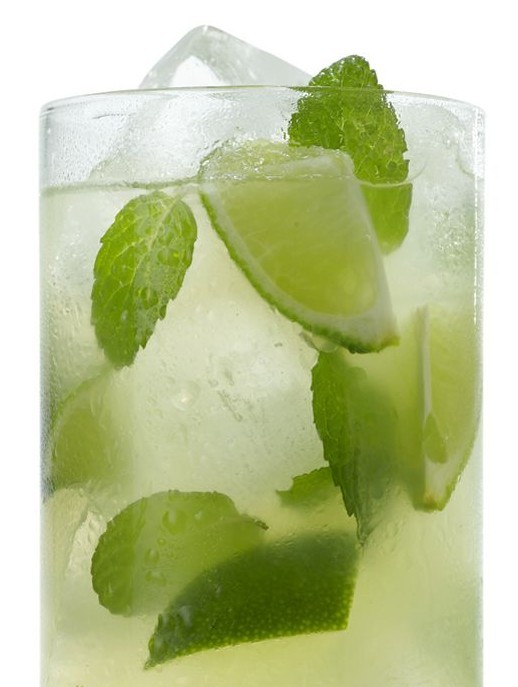 A few fresh mint leaves mixed in with a tangy limeade drink is summer in your mouth!  (You could always add some grape juice to make a refreshing lime rickey too.)   
After making and adapting several variations, this is the recipe I love for Mint Limeade: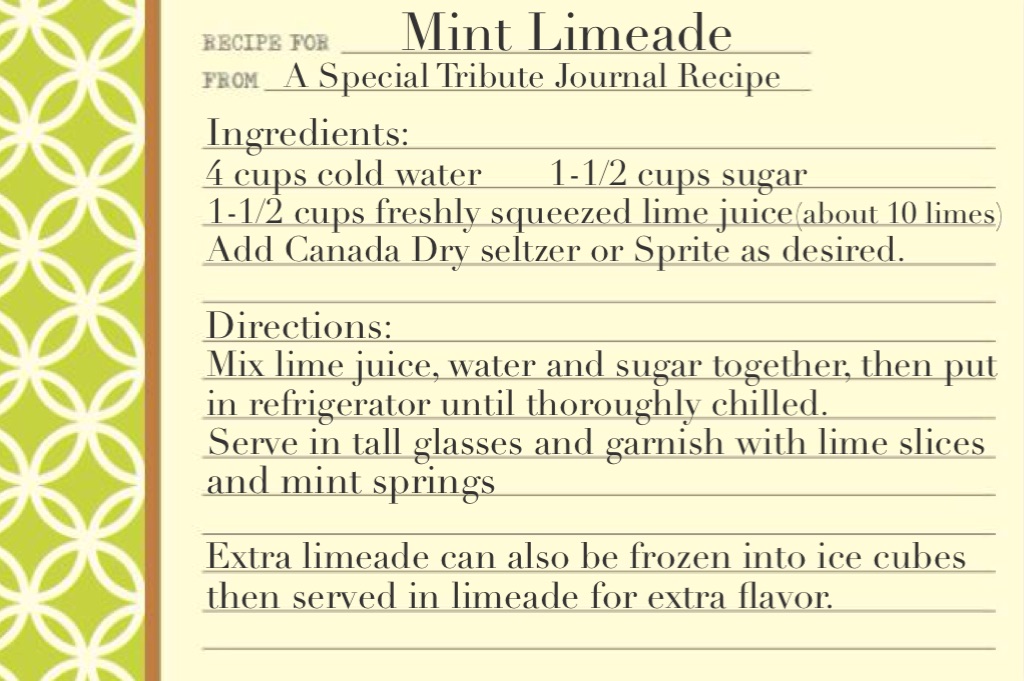 Depending how sweet or tart you prefer your limeade, adjust sugar accordingly.  I put in about a half liter of seltzer or ginger ale to this recipe–again, add to your liking.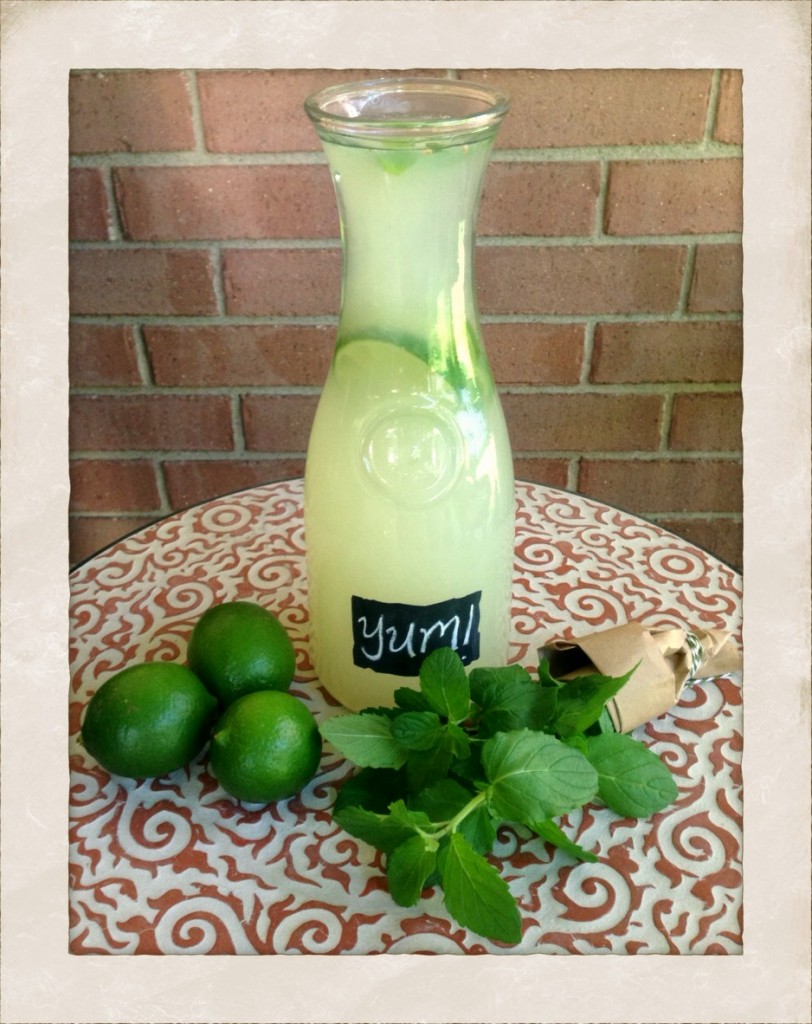 Mint Limeade is the perfect drink to serve and enjoy for a patio party too!  Enjoy!!
Do you have a favorite drink that hits the spot and quenches your thirst on a hot summer day?  I hope you'll share!
–Mary