Another Cinderella Day Gets Underway!
When my granddaughter's Makena and Marli come on beautiful Tuesday mornings like yesterday, I try to wait on my front porch to greet them when they arrive.  My daughter, Malia usually gives me a few instructions, then we'll visit for a minute or two, before she leaves for work.  After the girls wave good-bye, I'll chat with them a little longer on my porch bench and then they love to help me water my flower pots and work in the garden, just like I did with my grandma!  Often while we work and talk together, I'll tell them a story about their mom when she was a little girl.  I also like to tell them how lucky they are to have such a good mom, who not only loves them so much, but also works hard to help other people design nice homes for their families, just like she did for them.  I love to tend Makena and Marli, and adore my "Cinderella Days", but I also want them tomknow that I really love their mom too!
You can often tell how good a parent you were by observing your children with their children!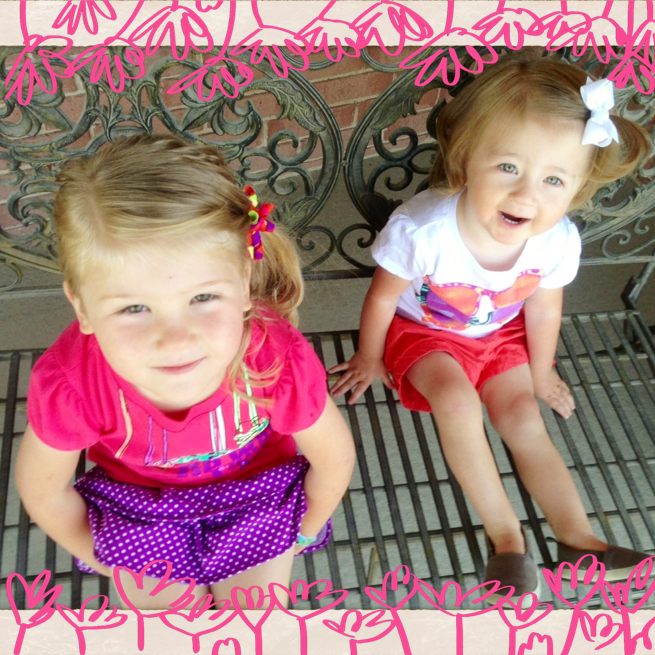 Just hangin' out with the girls!
Makena said my flowers looked like yummy pink popcorn balls! 
Girls Love To Accessorize!
Besides their usual play activities at grandma's house, I try to always have a fun project to do together.  Ususally, I have everything we'll need set up and ready to go on a ittle table I have for Makena and Marli.  I just love to see their excited anticipation as they look to see what we're going to do each week.  Yesterday it was all about accessorizing with princess necklaces!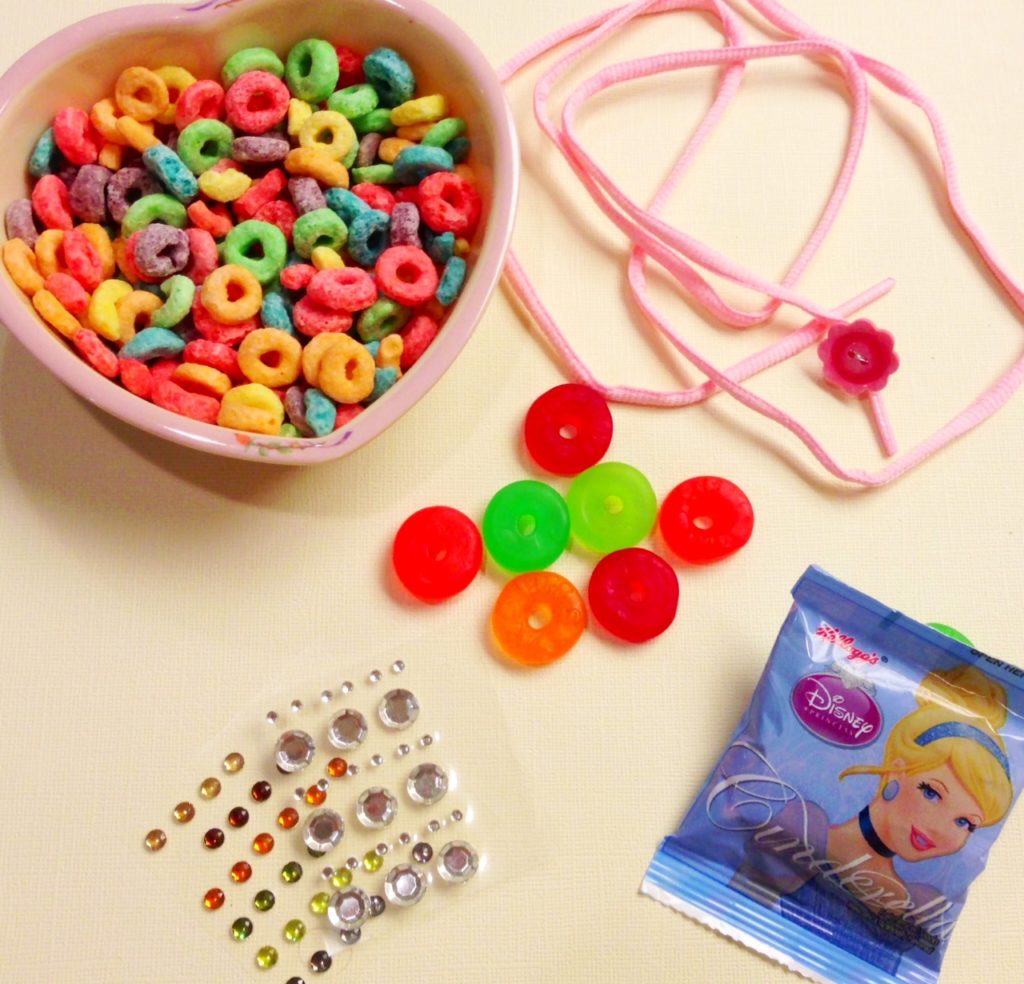 Any cereal or gummy fruit with a hole in the middle that you can string works great.  For older kids, a few gems to bling up the broach piece is fun!  I like to use a colored shoe lace instead of yarn because the covered, tapered end piece makes it easy to string cereal, also when the kids eat the cereal/candy off their necklaces, there aren't any loose, stringy fibers.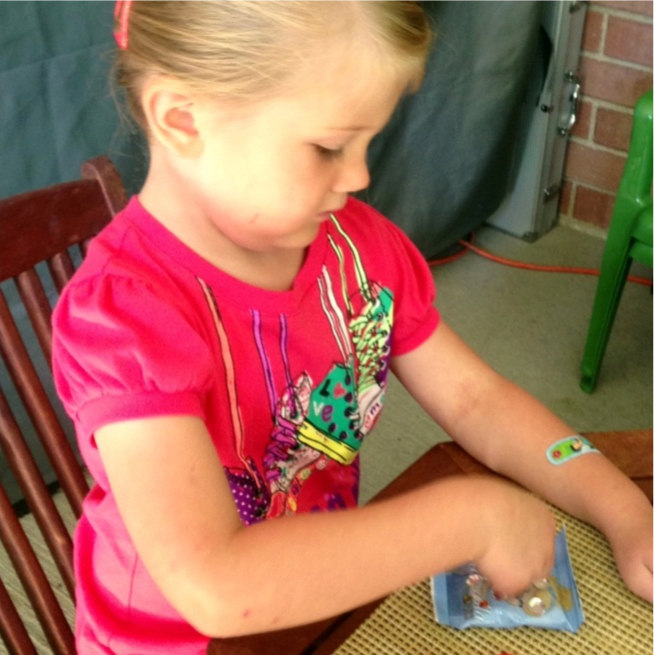 Adding a little bling!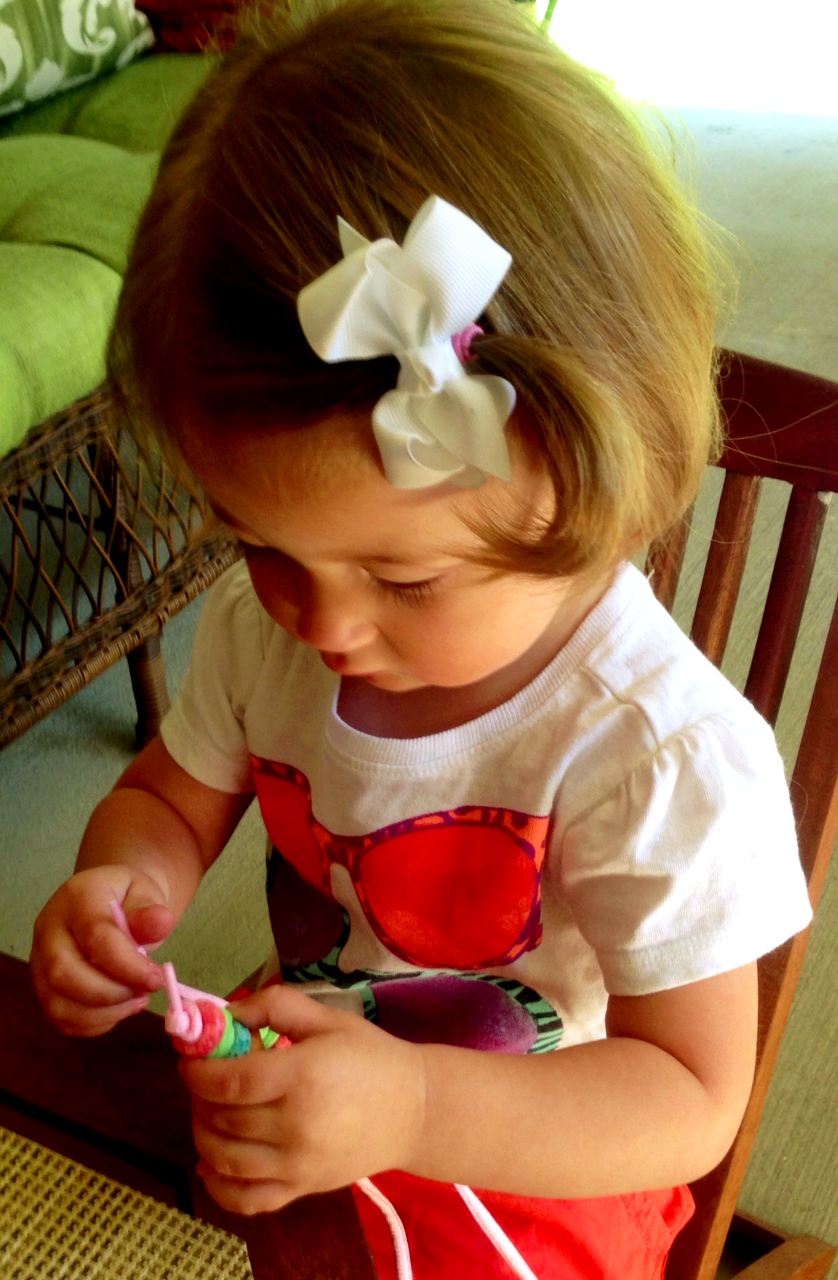 Stringing cereal or noodles seems to be a universal love for all children!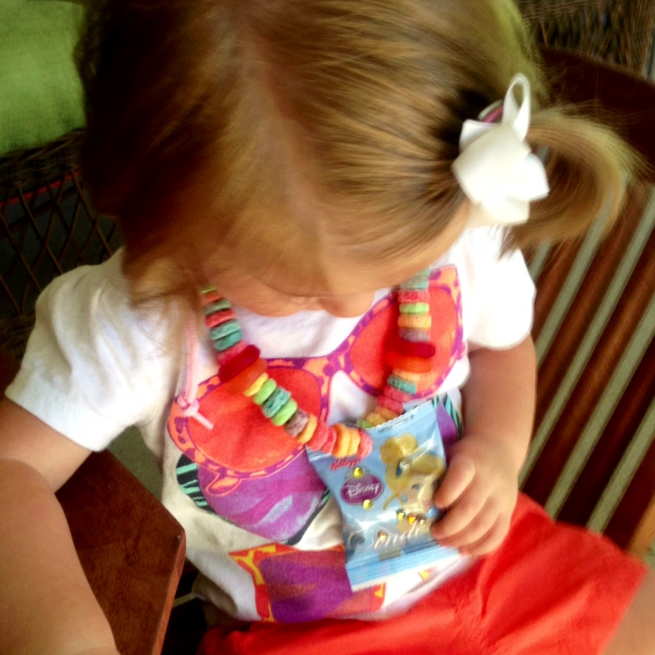 Loving their princess necklaces!  Such a fun morning! 
I try to keep things pretty fuss-free, that way Makena and Marli can do most everything themselves, with just a little bit of help.  Have plenty of cereal and fruit snacks on hand since they will eat as they create!  Also, expect to have some crushed cereal on the floor–in this case, we were out on my patio, but both girls helped sweep up afterward.   I love the look of accomplishment and enjoyment Makena and Marli have on their faces after they've finished making something!  Be sure to take pictures for their mom and dad, since this is one accessory that gets nibbled on and eaten before it gets home!  Ha!
It was another fabulous "Cinderella Day"!
What are some easy, fun jewelry crafts you've done with your children or grandchildren?  I'm always looking for new ideas!
–Mary