A Job Well Done…Would Your Work Rate A Stamp Of Excellence?
A few years ago we had some beautiful wood furniture delivered to our home for our family room.  Affixed on the underside of our new chairs was a small stamp of the name of the company who built them.  My father-in-law was a master wood craftsman and built beautiful cabinets and furniture.  He once told me that it used to be common practice for fine furniture companies to brand a small imprint of the company's logo in an inconspicuous place on their finished products.  This stamp not only represented excellence in workmanship, but also superior wood quality.  It had taken my husband and I a considerable amount of time to shop for our new family room furniture, so when I noticed the furniture company's stamp on the things we'd purchased, I felt reassured that our efforts to find quality furniture to meet the needs of our home and family were not in vain!
My parents showed me the value of a job well done by their example, and did their best to help me cultivate a good work ethic, as well.  I've often wondered however, if I would approach some jobs differently if I was required to stamp my name on a completed task for everyone to see–and then let them decide if the caliber of my work was deserving of the stamp of excellence.
Taking Pride In A Job Well Done Often Creates Lifetime Treasures!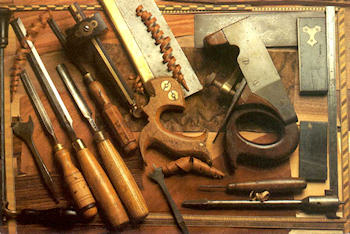 My husband, Tom, learned the skills of making and restoring beautiful furniture when he helped his dad in his workshop while growing up.  One of the first things my husband and I did together after we got engaged was refurbish an old wood chest-of-drawers that had been in his childhood bedroom.  We used the dresser for a few years after we were married, then passed it on to our son; it's still in his room today as a special reminder of my husband's patient work and his ability to do a job well!  (He even left his unique stamp engraved on the furniture, just not necessarily in the way his mother approved of at the time it was done!)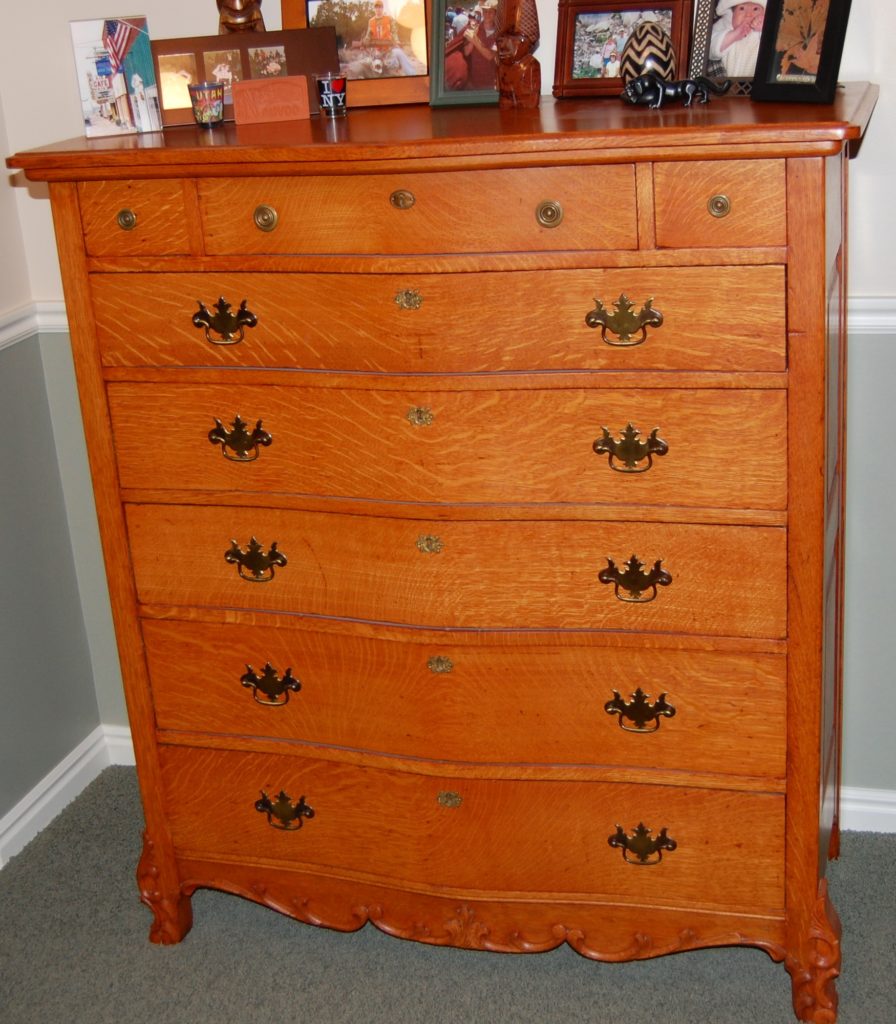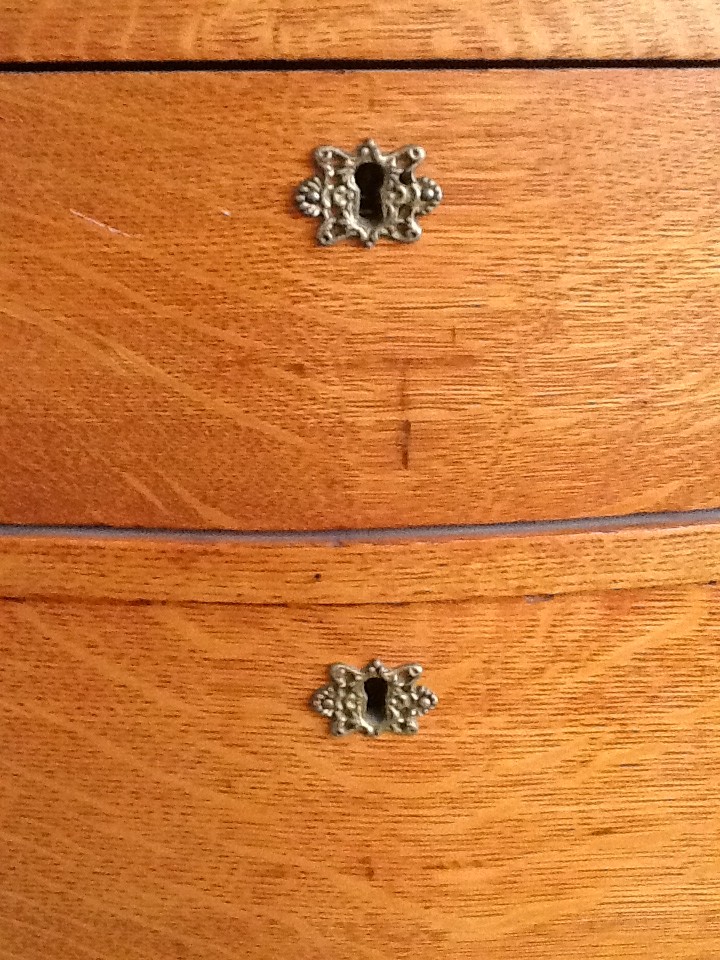 Yes, that's a "T" for Tom!   (My husband comes from a big family of nine children–he told me that when he was younger, this was his way of making his "mark on the world" amid the hectic routine of a large household!  My husband wanted to sand the "T" out, but I wanted to keep it as a reminder of his youth–I think it adds character!)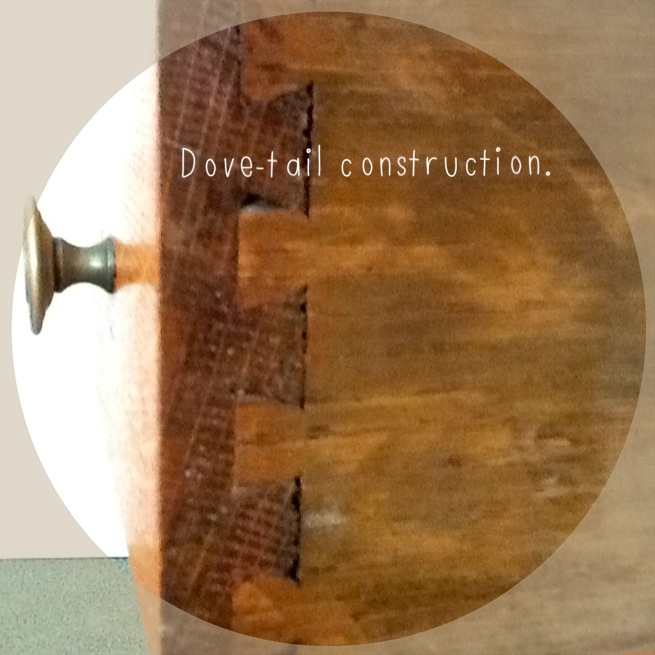 When my husband and I worked to refinish the dresser, I was educated on the superior quality of dove-tail construction–this is always something my husband checks even to this day when we're looking at furniture!  Sadly, it's becoming a bit of lost art!     
My husband later made a matching bookcase for our son's room.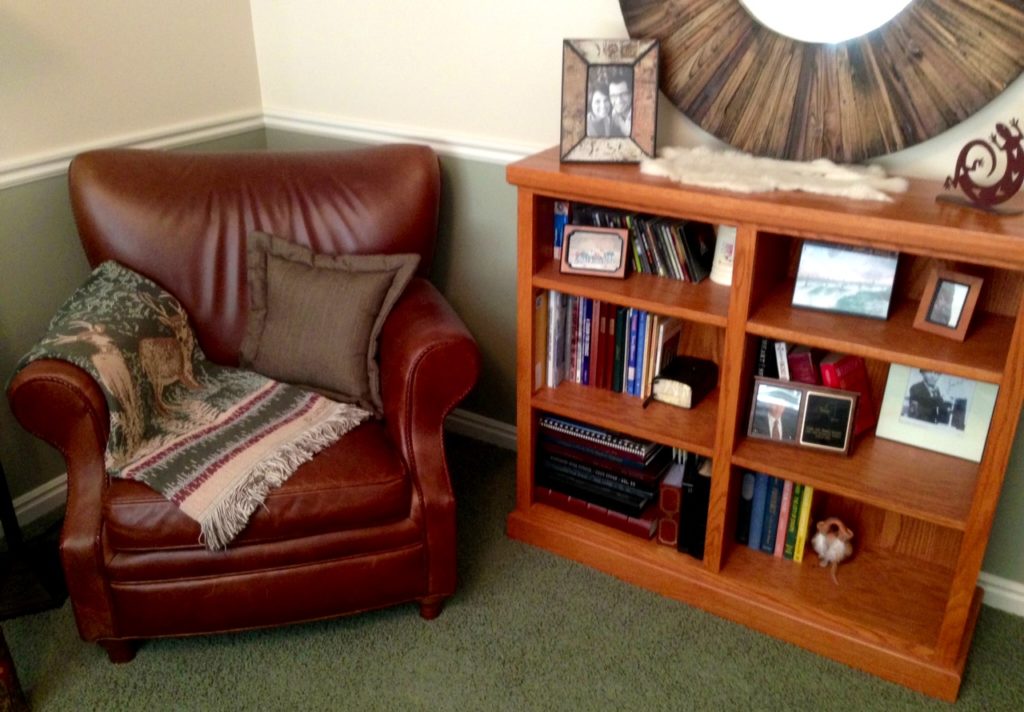 Other furniture treasures I have that deserve a stamp of excellence!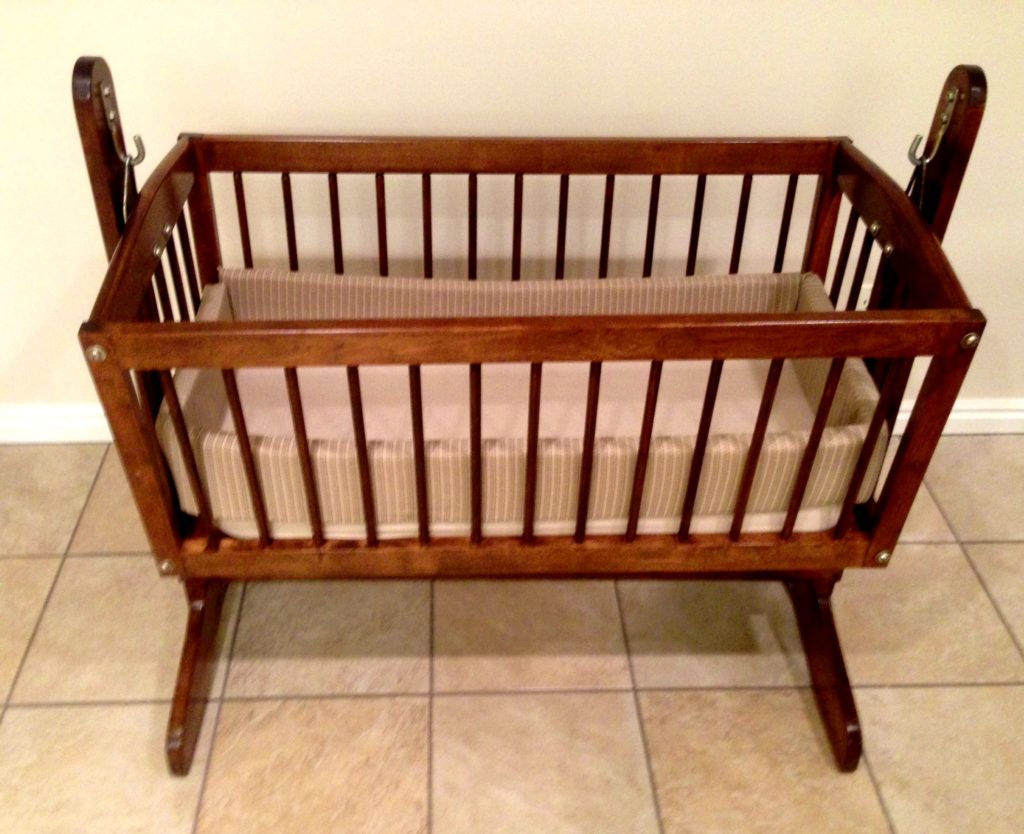 My husband and his father made this wooden cradle for me when I was expecting my oldest daughter, Malia.  I used it with all three of my children.  My two granddaughters, Makena and Marli have also used it.  I hope to share it with all of my grandchildren.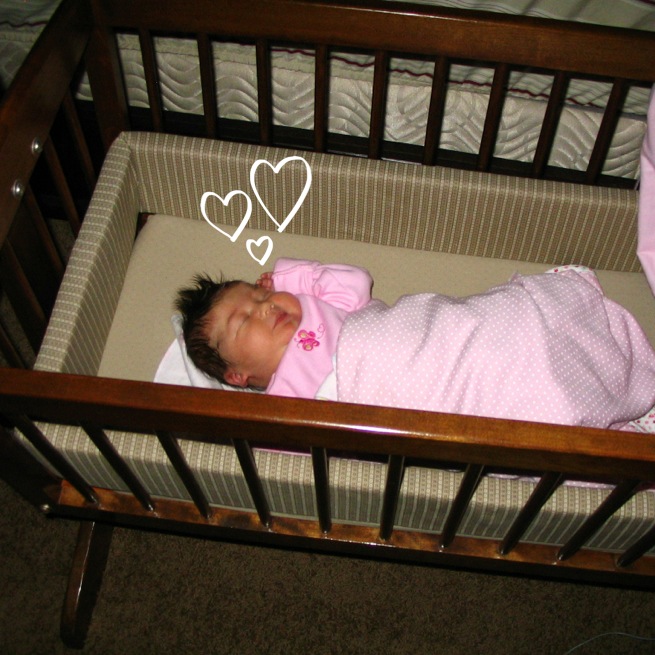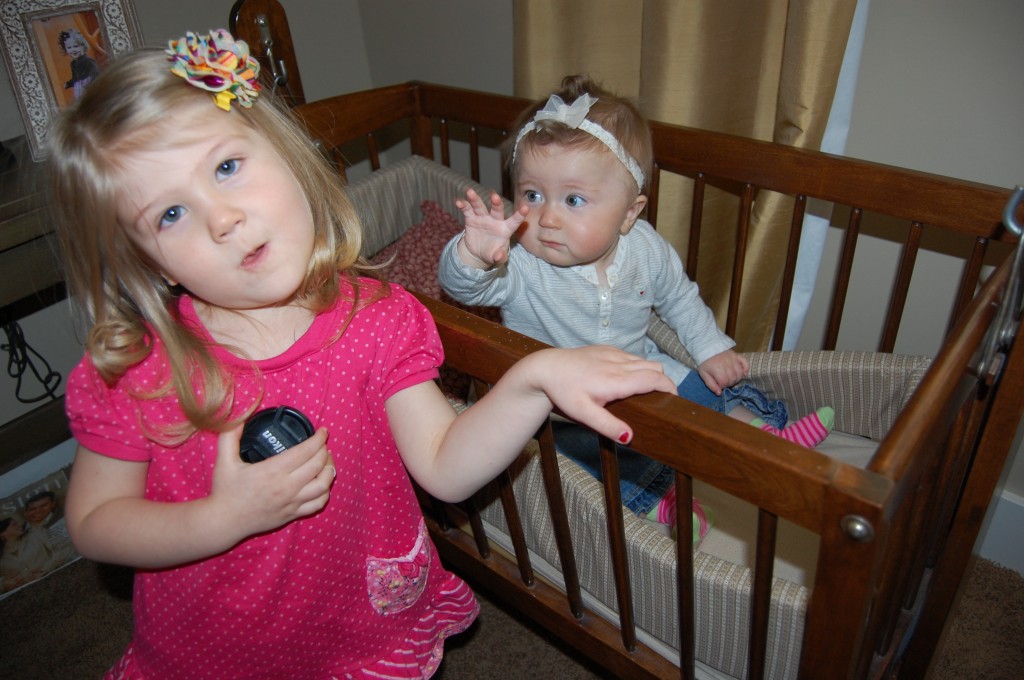 My husband found an old oak table-top at a construction site and with his father's help, he made these beautiful table legs to go with it.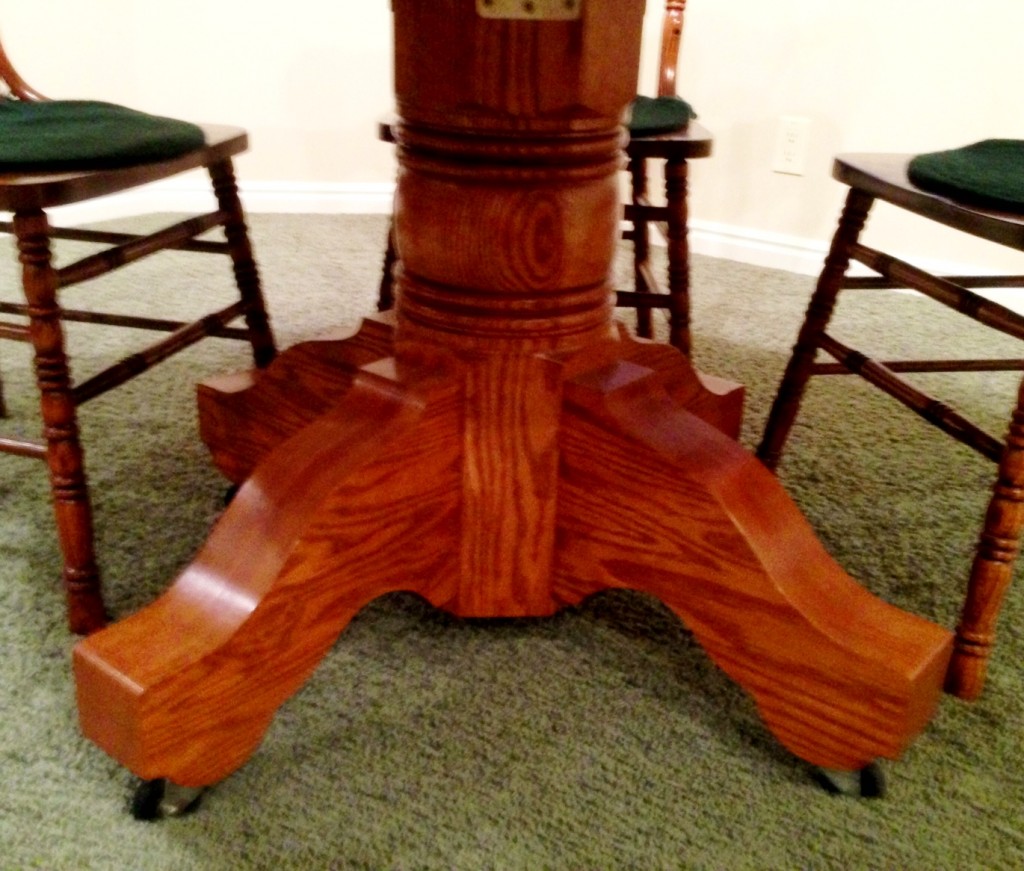 Many fun game nights have been enjoyed around this table!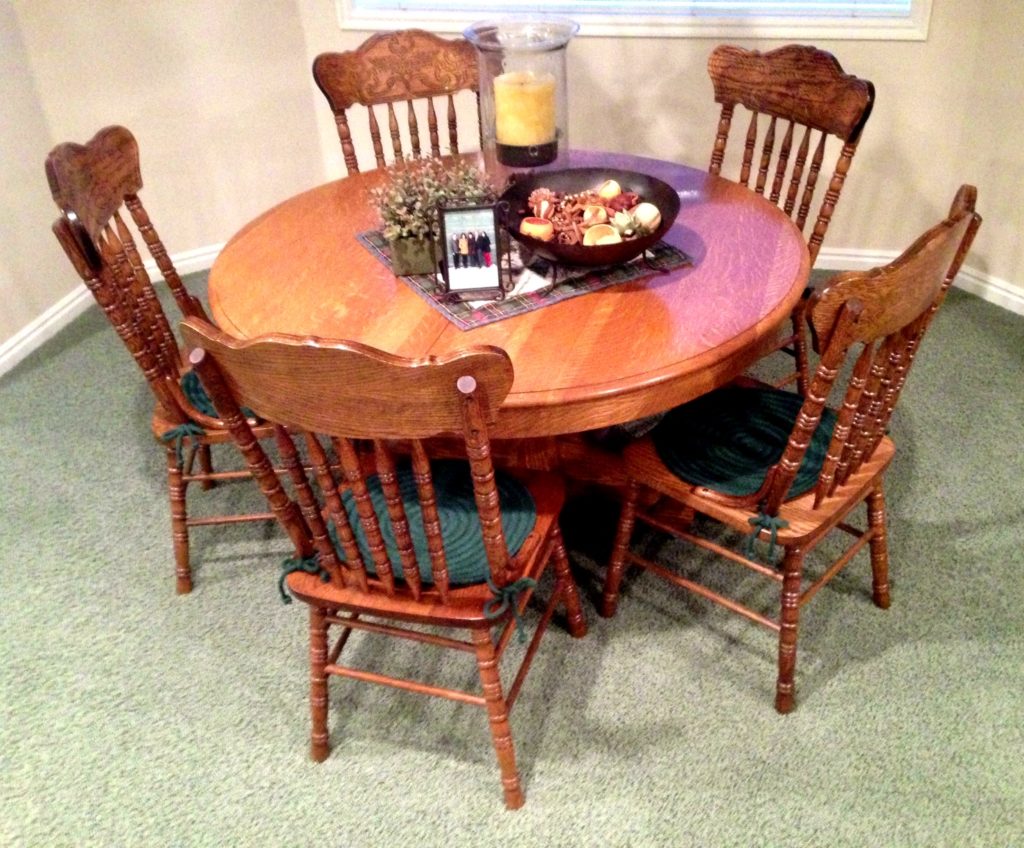 What I'm learning now…
As I look around my house, I see so many things that I know took someone a lot of time and effort to create.  The attention to detail on these items reflects a job well done!  sometimes I get a little sad when I realize that so many of the treasured pieces I have were done by family members and relatives in the past and are talents that you don't see being done too much anymore.  What I'm learning now is that I will always cherish these items, but I also appreciate many things made by others today and the skill sets learned and acquired to take pride in a job well done–they are just as deserving of a stamp of excellence!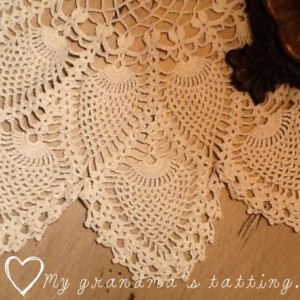 What special items are in your home that you've acquired or made yourself that you know took a lot of work to make and reflect a job well done?
–Mary