Just in case you looked at the title of this journal entry and thought I was going to renege on the constraint I used on my last post to forego a long list of New Year's resolutions, don't worry, I promise that's not the case!  I've just been feeling a little bit of the January doldrums, wishing I could break free of some of my obligations and "fly the coop" so to speak!  I think we all feel the urge to nurture the more spontaneous facets of our personalities once in a while, and perhaps be a little less predictable; after all, doing so can be so much fun!  Then I saw this clip on a recent morning show about a lost rule book and decided that if we're creative and use our imaginations, following rules can be just as much fun!  Well, almost as much fun!  As I watched this story about the rule book, I was not only intrigued with who might have penciled these unique words of wisdom, I also found myself equally fascinated with who the parents might be, they are obviously raising an insightful child with a wise and conscientious soul!  In the world we live in today, where breaking the rules too often gets our attention the most, knowing that a lost rule book can also create a small sensation is refreshing!  (Since my son is finishing up his dental studies, I especially liked the rule about not biting the dentist!)  May the ripple effect of this ingenious little rule book be felt for a very long time!
My son, Jake, who is attending dental school in Buffalo, New York, once sent me this picture he'd taken on a downtown street in upstate New York.  Knowing that he'd been taught that rules were usually made for our own good, he knew his dad and I would get a chuckle from the seemingly conflicted free-spirit who painted this wisdom on city property, but seemed to recognize that order and rules usually have a positive effect on our success in life…can't you just hear your own parents expressing this same advice!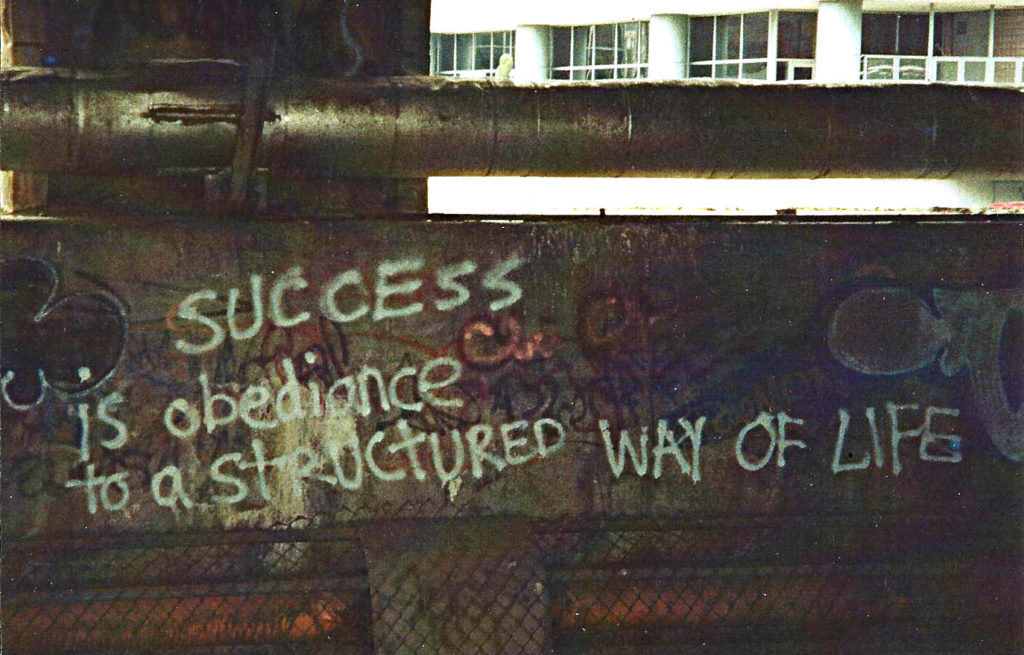 What I'm learning now is…
Life offers so many ways to be happy and successful.  One of my favorite quotes is by Mark Twain where he says, "Always do right.  This will gratify some people and astonish the rest!   What I'm learning now is that living within the constraints that society may place on us, either by the laws of the land or accepted social graces, we are best served if we recognize that depending on our outlook, rules will either broaden our ability to seek after our dreams or laden us with the inability to gain a good perspective on what life has to offer!
Please share a rule that you live by and how it helps make a difference in your life!  I would love to collect these and create our own rule book right here!  
I'll go first:  My mom taught me this "rule" when I was young, and continued to show me what a good rule it really is by how she exemplified it throughout her life!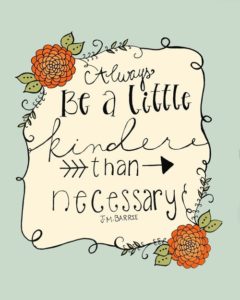 It's my sincere wish that we can all know true success as we follow the rules that help make us better people!
–Mary
Speaking of my son, Jake, I want to give him a big CONGRATULATIONS!  He found out that he passed his dental boards last week!   I remember when he was in the second grade, his teacher wrote on his report card that Jake was an "eager learner"!  Little did I know then what path his life would take at that point, but he has indeed made the learning process seem very fascinating!   I recently asked Jake how he would describe his experience at dental school, he replied without hesitation that it was a rollercoaster ride, very intense, but so incredibly interesting!  Amazing job, Jake!  If anyone can make going to the dentist the least bit enjoyable, it is you!  You've worked so hard and you and Whitney deserve only the best as you embark on your next "venture" together!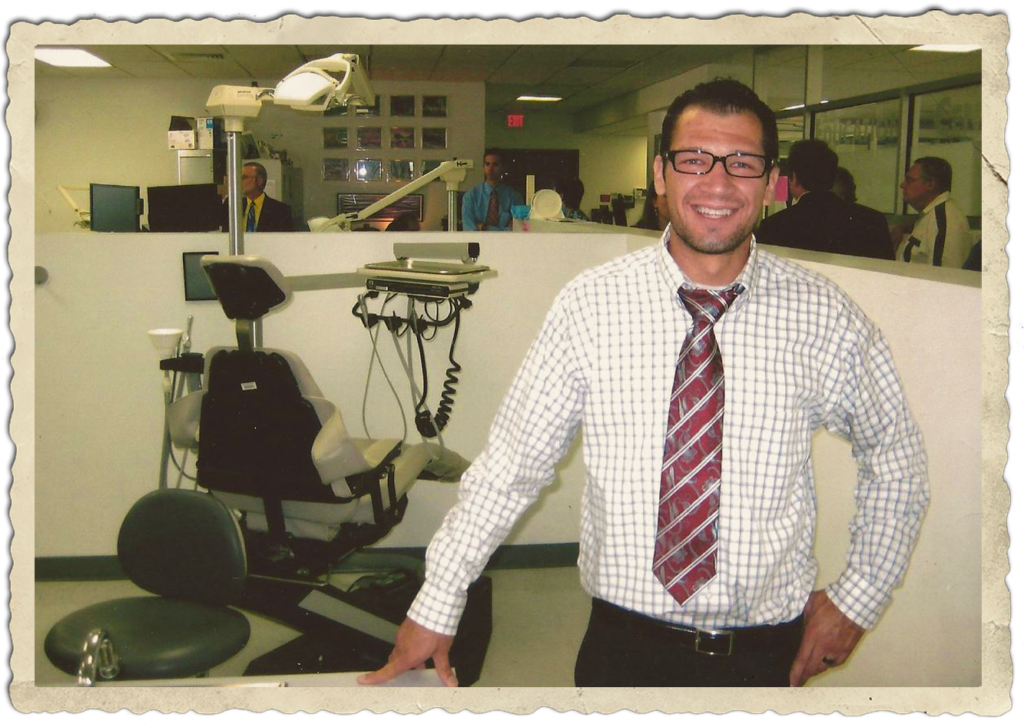 Update–January 29, 2013:  Even though it says there are "no rules" to doing what it suggests in this statement, I wish I could do better at living this way!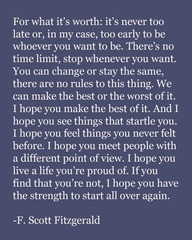 …and this on February 7, 2013 Love this–happy living!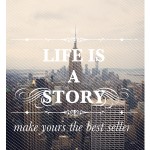 –Mary